Miami is one of the USA's most popular tourist destinations for both local and international tourists; it's famously known for its year-round warm weather, popular white-sand beaches, lively nightlife, and vibrant people.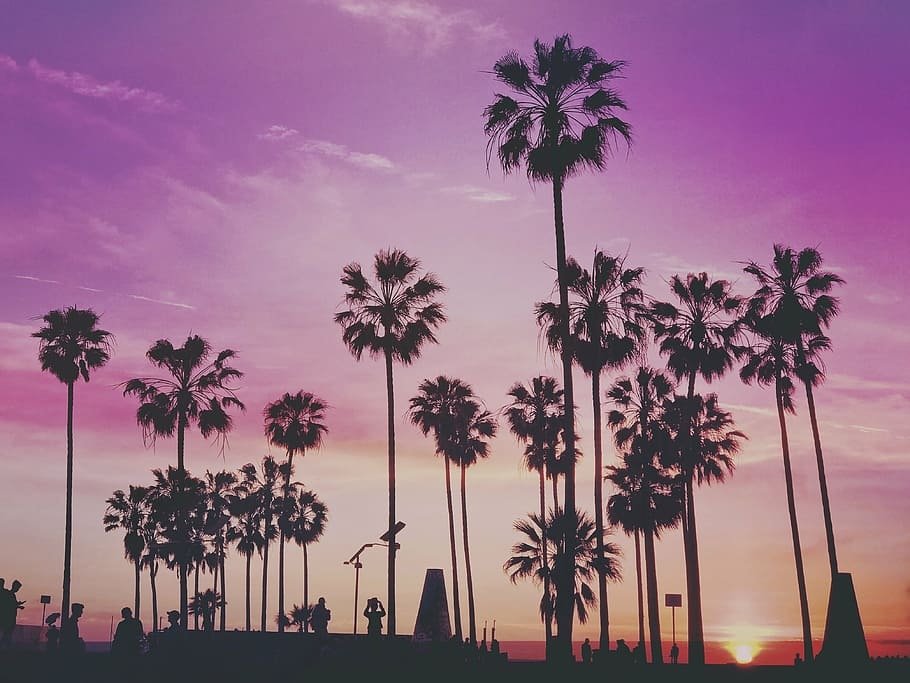 It's a very fun place to visit, and when you move there, these are all things to look forward to; even better, there's so much more to discover and uncover as a new Miamian.
But to move there successfully, it's important that you take off those rose-tinted sunglasses; if you're planning to make a move, here are a few things for you to keep in mind:
Finding Work and Making Money
Miami has the lowest unemployment rate of any Florida city, at 1.8%, which is even more impressive when compared to the 3.6% national average unemployment level. So, finding work in Miami is surprisingly simple.
Manufacturing jobs are starting to catch up to the city's vast tourism economy, but the city's top industries are still Accommodation & Food Services, Medical Services, Social Services, and Construction.
Over the next decade, analysts predict a 42.7% growth in Miami's employment sector, which is much higher than the 33.5% national average for the same period.
While it's relatively easy to find work in Miami, finding work that pays higher than the average is another story.
Salaries in Miami for both part-time and full-time work aren't very high; after taxes, the average monthly wage in Miami is roughly $2,700. This is despite the great demand for services in the city because there are also a great many competing businesses to meet that demand.
The city's many businesses offer a large selection of part- and full-time jobs. If you're a newcomer with just a little grit and resolve to hustle, you shouldn't have any problems finding work.
You'll most probably need to work at least two jobs, if not more, to regularly enjoy the best Miami has to offer. So, it's a good idea to find a job in Miami before moving there so you can hit the ground running.
The Cost of Living
Apart from the cost of long distance relocate to Miami, you need to consider how much you'll be spending monthly, especially if you are moving to Miami without finding a job there first.
Excluding the cost of housing, the average monthly cost of living in Miami for a family of four is roughly $3,700 per month, while the cost of living for a single person is around $1,000 per month.
Miami residents frequently spend higher than the national average when purchasing or renting their homes. But, on the other hand, Miami residents are exempt from paying income taxes, as well as taxes on pensions, Social Security, and inheritance.
Integrating Into the Local Culture
Since nearly a third of Miami's population can only speak Spanish, you'll be doing yourself a huge favor by taking the time to learn how to speak a little Spanish. It's not absolutely necessary, but it will help you fit in, make friends, and have more fun even if all you know are a few words.
If you're trying to learn Spanish but are having a hard time, don't worry about it too much; once you move there, you'll be immersed in the local culture, which will help you learn the slang much more quickly. It's more important that you keep an open mind and that you make a commitment to integrating yourself into Miami culture.
As for the Spanish language and culture, here's one tradition worth being aware of: every day at 3:05 p.m., Miami residents like to drink a strong, concentrated Cuban coffee known as Cafecito. So, whether you participate or not, be respectful of the tradition.
Knowing How to Get Around
Because Miami gets so many tourists year-round, its traffic situation is pretty dire. If you're not used to spending hours stuck in traffic, you're going to need to adapt quickly so that you don't lose your mind.
Miami traffic is very annoying and equally unavoidable, so as a new Miamian, you'll want to take a page out of the books of your new friends and coworkers so you can cope.
Apart from the traffic, you should also keep Miamian's driving "etiquette" in mind and be prepared to lose your voice if you're used to shouting at reckless drivers on the road. Miami residents are known for being terrible drivers, particularly when signaling for lane changes.
The majority of the residents drive their own cars. If you're going to be doing the same, be wary of how difficult it can be to find a parking slot; consider downloading a Miami parking app for your phone, like ParkMobile.
Otherwise, there are plenty of public transportation options available for getting around the city. These include Metromover for getting through downtown Miami and the Brickell neighborhood, the city's trolley system for going to and from Miami Beach, as well as the Metrorail and Metrobus systems.
---
Read Also:
---
Adapting to Later Business Hours
Miamians don't really do meetings over breakfast unless your idea of breakfast is brunch. If breakfast is the most important meal of your day, then, once you move, either stock up on cooking ingredients at home or prepare to start eating fast food breakfasts regularly.
On the other hand, you'll find if you like staying out late, you'll be thankful for the convenience provided by many of Miami's businesses' later hours. Eventually, your body will adjust, and you'll wonder why you ever bothered with the trouble of waking up so early.
Getting Used to the Miami Weather
The hot, humid weather in Miami can get very unpleasant, especially during the summer months. The heat can be overwhelming at times, which is why clothes that can breathe, sunscreen, and sunglasses are a necessity. For the majority of the year, air conditioning is required, resulting in increased electricity bills.
The heat is just another reason why Miamian's love spending time at the beach or by the pool. On the bright side, it never gets cold. Winter temperatures average between 60 to 75 degrees, and heating costs are practically non-existent.
And, when the weather isn't sunny, it pours; summer and autumn bring daily afternoon showers as well as the threat of storms. So, before deciding on where to buy or rent, do some research on how secure potential neighborhoods are during a storm.
Finding the Right Neighborhood for You
Each of Miami's neighborhoods offers something different, and some are certainly better than others. In some parts of Miami, you can feel perfectly safe walking home alone at 2 a.m., while in others, it can be dangerous to walk alone as early as 11 p.m. Here are some of the city's most well-known neighborhoods and their distinct cultures:
Brickell, Downtown, Midtown, and Wynwood
If you're a young working professional, moving to either of these three neighborhoods will be worth your consideration.
These neighborhoods' communities have seen a lot of steady growth, and the people you'll meet will be just the support system you need as a career-minded individual.
This older, tranquil environment is perfect for families and is inspired by Bahamian culture. Here you'll find many beautiful parks filled with aged oak trees and wild peacocks are available for you to explore with your children.
As its name implies, this is a beachside neighborhood. Small flats to huge estates are available as housing options, though being on the beach, the cost of housing here is relatively higher than in other neighborhoods.
Even if you don't end up living here, you'll likely spend some if not much of your time here if you plan on enjoying its many famous restaurants and nightclubs.
If you find yourself needing to travel through Miami late at night, be sure to plan your route carefully so as to avoid the more dangerous bad neighborhoods.
Thankfully, the cost of living in Miami is affordable enough that with a job or two, it shouldn't be too difficult for you, as a new Miamian, to find a home in a good neighborhood.
Getting to the Beach Can Be a Challenge
For most tourists and new residents, the famed beaches of Miami are the area's main draw. But, unless you're willing to pay the costs of living in Miami Beach, you'll find yourself living pretty far away from those beaches.
Many Miami residents living in its more affordable neighborhoods find themselves visiting the beach as seldom as once every couple of months. It's just how it is, so don't let it get you down too much.
If you're driving your own car to the beach, it's also worth noting that finding parking nearby the beach is its own headache; be prepared to spend a half-hour or more driving around looking for parking.
As you can see, moving to Miami isn't rocket science. You just need proper planning to facilitate your moving to a new place. Do your research, acknowledge your needs and preferences, and carpe diem!