Building a retaining wall is generally a practical building decision rather than an aesthetic. A retaining wall holds back an accumulation of dirt from a neighboring lower area.
Retaining wall concrete sleepers prevent erosion and produce usable level areas. Because of their pricing, availability, and ease of installation, masonry, wood, and stone are the most commonly used retaining walls.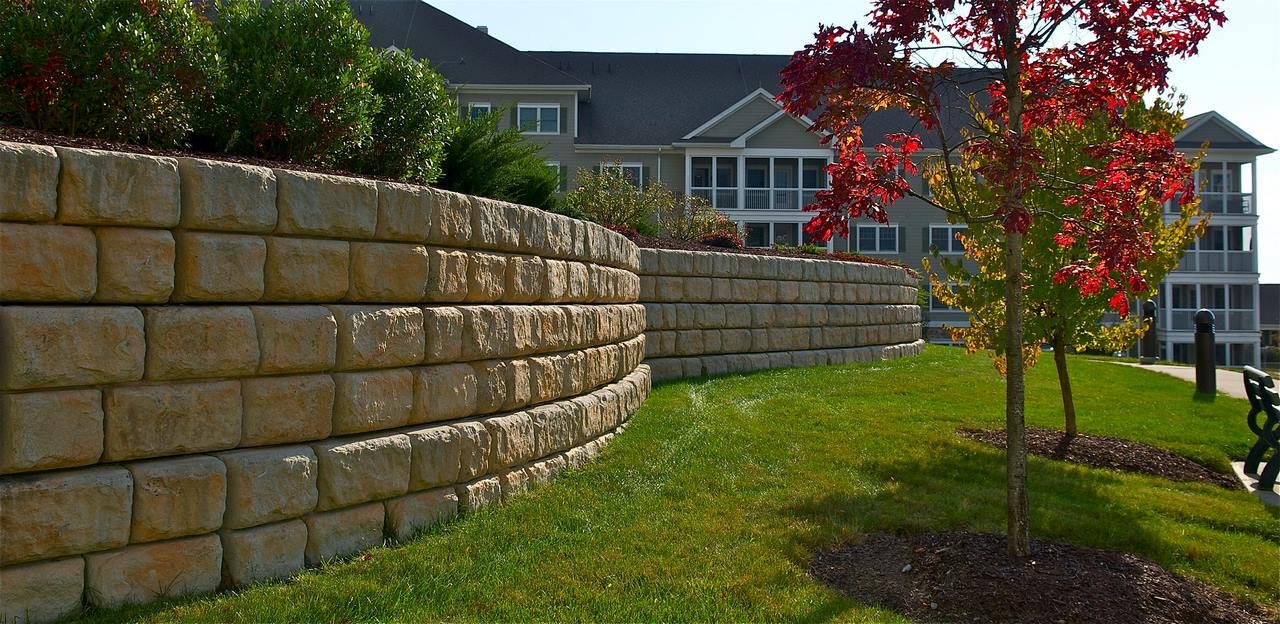 It takes talent and preparation to build a beautiful wall that can withstand enormous pressure, defy gravity, last for decades, and stand the test of nature.
If you are planning to build residential retaining walls, the cost is something that is bound to crop up in your mind, as is the case with everything related to residential construction work.
The average cost per square foot for a retaining wall is around $23, with the lowest cost being around $19 and the highest being $50.
Retaining Wall Pros of Denver will help you get the retaining walls your property needs. That being said, the cost of building a retaining wall is dependent on several different factors, some of which are highlighted below.
The Square Footage
Square footage, like other building materials like pavers or roofing, is a practical way to compare the costs of several types of retaining wall materials.
You may compute the total square footage of a retaining wall by multiplying its length by its height. The height of the retaining wall heavily influences the entire cost of the retaining wall.
Higher retaining walls cost more in the long run, especially if they exceed permit and inspection limits.
The Materials Used
The retaining wall materials chosen are a two-tier influence in the final cost of the retaining wall. Then there's the expense of the supplies themselves.
This cost is determined by factors such as location, season, market fluctuations, and local building codes.
Second, the type of materials used influences other issues such as the construction process, the necessity for deeper footers, the labor force, etc.
---
Read Also:
---
Block Retaining Walls
The typical professional installation of retaining block walls costs $16 per square foot. A 100-square-foot retaining wall costs $1,600.
Expect to pay up to $30 per square foot for larger 16-inch ornamental blocks and extras like cap pavers and wall curves at the top end of the range.
Wood Retaining Walls
For a professionally erected wood retaining wall, expect to pay between $16 and $28 per square foot.
If you perform the job yourself, the cost per square foot might be as low as $10. Wood retaining walls cost roughly $19 per square foot on average.
Natural Stone Retaining Walls
Natural stone retaining walls can cost anywhere from $25 to $75 per square foot, depending on the type of stone used and the proximity from the property to the vendor or quarry.
Cost of Block
One of the most prominent types of materials for retaining walls is retaining wall blocks. It's one of the very few materials intended specifically for retaining walls, with a front lip and tipped rear profile.
Retaining wall blocks does not diminish in quality that easily and does not require much upkeep other than cleaning regularly.
Decorative 17-inch block pallets cost around $570 and cover almost 35 square feet of wall face for about $12 for each block.
Plain grey concrete retaining wall block, also 17 inches, is nearly four times less expensive than ornamental block, costing as little as $3.40 per block.
Cost of Labor
The cost of labor to construct the retaining wall, together with the cost of materials, is the second half of the pricing equation—and often the most crucial half.
A retaining wall might cost anywhere between $50 and $75 per hour to construct. Hourly rates range from $100 to $200 per hour if the project necessitates the services of a structural engineer.
It's vital to keep in mind that retaining wall labor expenses vary depending on the style of wall, the season, and the current labor demand.
The type of retaining wall you select is determined by both your needs and your budget. Building a functioning, a safe retaining wall of any form is vital if you need to replace a retaining wall that is at risk of collapsing or if you have a slope dangerously infringing on your land.
However, if you're doing an optional home improvement project, you might want to base your decision on the wall's appearance as well as your budget. Choosing the right company to do the job also makes the entire process a lot easier.