One of the major things that homeowners are often faced with when it comes to home improvement is how much it would cost them to get the project done; interior painting projects are no different – especially when you plan to paint many rooms.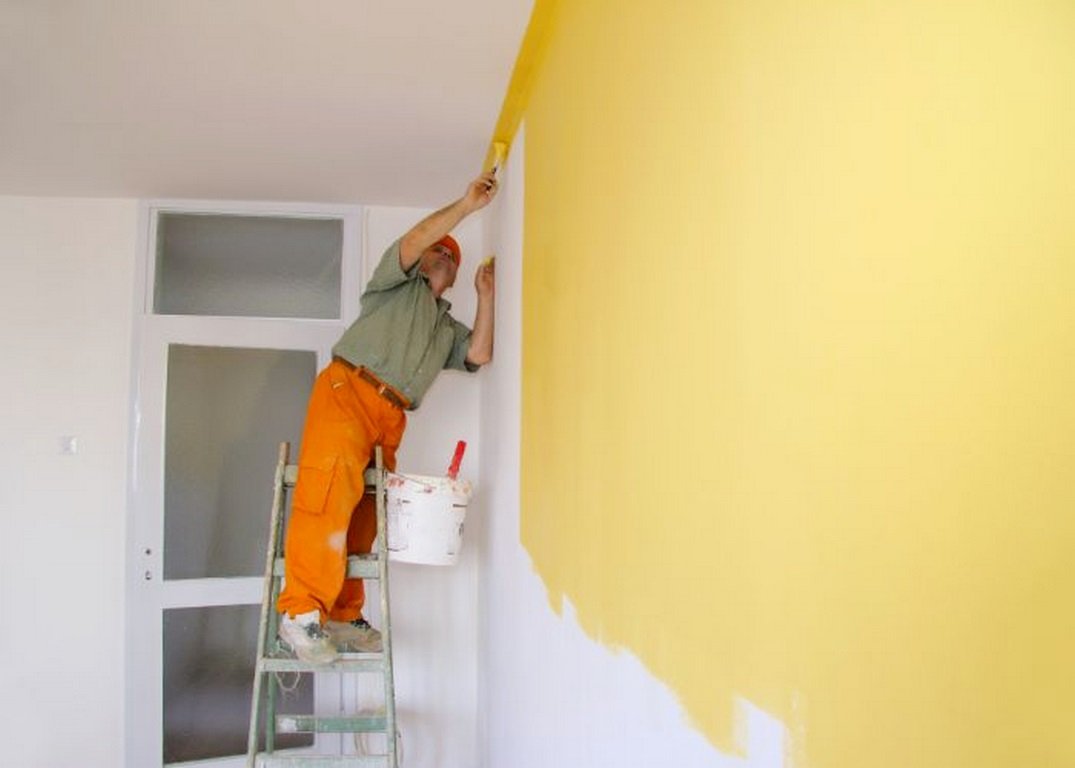 Knowing how much a painter charges per room is important information to obtain. Also, you could be concerned about how much it costs for painters to paint your house.
In this article, we discuss how much you should expect to pay your painter for interior painting, and the factors that determine the cost. Visit website for further information on interior painters.
Cost Factors for Interior Painting
There are many factors to be considered when calculating the cost of painting a room. This includes the size of the room, baseboards, trim, room type, ceilings, location, type of paint, and color. The combination of these factors all contributes to how much you will be spending to paint a room.
Room Size
The total cost of the supplies to paint the room largely depends on the area and size of the room. So, you want to start by evaluating the volume of paint that will cover the room.
The average area that a gallon of paint covers is about 400 square feet. And it is advised that a room should get two coats of paint.
Painting a typical room of 10 by 12 feet will cost between $200 and $800. However, it is best to consult professional painters to get accurate quotes. Having the measurements of the room may come in handy when you contact them.
Wall Height
The painting cost per square foot of walls taller than ten feet can be significantly high, considering that higher walls will require more materials. Therefore, extra height will increase the total cost of painting a room.
Ceilings, Trim, And Baseboards
The cost of interior painting per square foot is between $2 and $6, with the average being $3.30. The cost increases if the ceilings and the woodwork are to be painted with the room.
Room Type
A standard room of 10 by 12 feet will typically require two gallons of paint. If you are covering a darker wall, then a primer will also be required. Painting a bedroom of this size will cost you between $300 and $750.
Due to the cabinets, showers, and tubs, a typical bathroom does not have much area to paint. Therefore, the cost of painting a bathroom is between $150 and $350. You should expect to spend more on painting a larger master bedroom.
Painting a kitchen will usually cost about half of what it costs to paint other rooms because of the cabinets. The cost of painting kitchen cabinets per linear foot is between $30 and $60.
A living room of about 330 square feet should cost from $900 to $2,000. You can expect to spend more if the ceilings are high, or you choose to accent the wall with a different paint color.
Location
The cost of painting varies from one part of the country to another due to the different rates charged by painters. If the cost of living in your area is high, you should expect to pay more.
To get the best rates, you may want to do an online search on how much a professional painter near you will charge. You can then compare the rates.
---
Read Also:
---
Type of Paint
Depending on the type of paint, you may be spending between $20 and $100 per gallon. It may interest you to know that professional painters can get paints for less than half the price of how much a homeowner would get it.
The quantity of paint that will be enough for a house may range from $1,000 to $11,000. The cost determinants of paint are the type of paint, primer, or gloss level you choose.
Paint and Color Choice
On average, about six gallons of paint per coat will be required for a home. The price difference becomes huge at two coats, especially if you opt for expensive paint. If you are using two coats for a room, it could cost you over $1,000 extra for a designer brand of paint.
If you are painting each room with a different color, you will be spending more. It would save you money to use the same color for multiple rooms.
Primer
If you are moving from a dark color painting to a lighter one, you are most likely going to need a primer. It would cost between $10 and $20 to get a can of primer.
The main function of a primer is to help the paint color last. Some brands give you paint and primer together. This will be needed for touch-ups and small areas.
Other Considerations for Interior Painting
Some of the extra costs that you may incur when painting your house will include supplies, wall preparation, moving the furniture, repairs, customization, wall accents or textures, cleanup, etc. So, let's address some of them.
Moving Furniture
If you want a company to help with moving the furniture, you may have to pay some extra fees. One thing you can do to save cost is to move the furniture out of the room yourself. You can also move them to the center of the room.
Repairs
Painting can sometimes require that some cracks in the drywall or trim damage be repaired. This will impact the cost of painting the room.
For such repairs and updates, you may be spending an extra $1 to $5 per square foot. More so, painting your house offers the opportunity to address issues with molding, baseboards, and trim.
Labor Cost
The cost of labor often varies based on how labor is estimated. It may be estimated by the square foot of the coverage area, which can be between $2 and $6 per square foot (This includes both materials and labor). Labor alone can be from $1.50 to $4 per square foot.
Labor can also be estimated by the floor space, ranging between $5 and $10 per square foot. Some painters charge an hourly rate of about $20 to $50 and sometimes can be as high as $75 per hour.
You may want to check out Bob Vila's cost guide to find out other factors that can influence the cost of painting a room.
Conclusion
How much you will be charged for interior painting will depend on many factors including the size of the room, type of painting, materials, current surface conditions, labor, etc. It would be best to get quotes from multiple painters and decide which one is best for you.