As a householder, you probably have an exhaustive list of projects to undertake. This can result in ignoring some less conspicuous projects that surely require due consideration.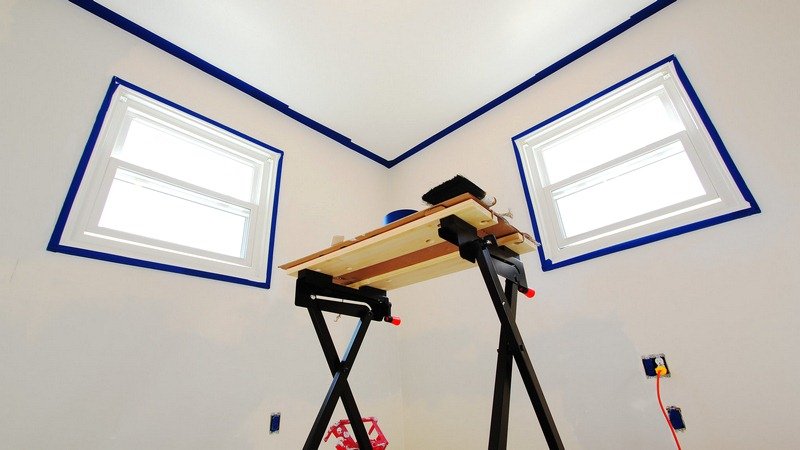 Refurbishing your interior design by giving it a new layer of paint is a typical example of an overlooked project yet absolutely crucial for home improvement.
Indeed, whether you are updating your home's appearance to fill your own inner longings or to increase its market value, a quality paint job will always be beneficial.
A simple can of paint can do magic; into the right hands, it can add a real touch of elegance and exude an aura of cheerful bonhomie to your home.
In the wrong hands though, the interior of your home will be a mundane façade without an ounce of elegance and style. Hiring a professional to paint your interior requires doing your homework and asking the right questions.
Asking the following questions before you hire a painter is a clever way of avoiding some common mistakes which may cost a big deal if left unanswered:
---
Read Also:
---
Do You Have Business Insurance?
Dollars to donuts, everyone with a paintbrush can be a painter. Being an expert and a qualified painter, however, whistles a different tune.
The latter usually have business insurance which protects you from possible property damage and the costs of errors during painting.
Also, depending on the scenario, insured painters are held responsible and could face fines and costs if they do a sloppy job.
In other words, before hiring painters to do the job, ask them if they have General Liability insurance and whether their coverage applies to damaged inventory and/or incompetent work.
Most painting companies have warranties like mlpeinture or guaranties for 1-3 years meaning that they are obligated to fix any damages caused by their paint job, such as blistering, peeling or flaking paint within this time period.
Therefore, in these situations, it is best to hire painters who offer longer warranties on their work.
Moreover, before hiring the painter, you need to decide what their warranties cover and what they do not so as to know what problems can be fixed if any issues arise regarding their work on your property.
Does Your Team Consist of Employees or Contractors?
The reason you might want to ask this question is that some companies hire subcontractors to do the job instead of their full-time crew.
Because the subcontractors do not necessarily have background checks by the employee, it can lead to many inefficient workers with little or no experience at all.
Of course, you don't want to see workers who are still wet behind ears running around with no idea what they're doing.
Moreover, independent contractors do not have insurance provided by the company and, as a result, General Liability insurance does not apply.
Keep this in mind and ask the company to provide you with the insurance sheets of all their employers hired to paint your home.
Do You Provide All of the Supplies?
Usually, it is your responsibility to provide the paint, whereas the rest of the supplies are provided by the painters who were hired to do the job. More specifically, the drop cloths, brushes, and rollers are handled by the painter.
In other scenarios, if the painter provides all of the supplies including the selected paint, then the cost of their services will be much higher.
However, there are cases where the contracted painters will only come for the job and you have to provide all of the supplies. Therefore, you need to clarify these issues with the painter you are going to hire.
Having considered the interior painting and all the issues that come along with it, the job is still not finished because the exterior part of your property requires attention as well.
Painting the exterior of your home might seem irrelevant and an unimportant aspect of home development and hence negligible to many homeowners.
Some people do it to increase their aesthetic appeal and others because colors represent someone's personality. But painting the exterior of your home is far more than just aestheticism or artistic expression.
When going over the possibilities, a fresh can of paint applied to your exterior saves you money in the first place and has both aesthetic and functional benefits.
Despite merely changing the color of the home, many homeowners don't understand the practical advantages that exterior painting brings into play.
Giving your home an extra layer of paint is an easy and awesome way of transforming your home in a split second. Below you will find some of these advantages:
Improving Home's Aesthetics
Have you ever been driving on the road and suddenly a particular house with an eye-soothing shade attracts your attention? That's the power of a house that has been given a fresh and attractive look.
Most people pay great attention to renovating and designing the indoor space because it makes them feel comfortable and creates a feeling of accomplishment.
However, according to various constructional experts who work with interior and exterior designs, it is the exterior design that should be prioritized because it improves the aesthetics of your property and the overall appearance of your neighborhood.
Therefore, every once in a while, a paint job is required, but dull colors should be avoided since they give your property a very depressed look.
As such, the best advice you could take from someone who understands the dynamics of exterior painting is to always opt for vibrant and lively colors.
Aesthetics is one thing, but what if you are interested in selling your property or simply offering it for rent? Your home's value should meet the required standards as people want to purchase or pay a monthly fee for a property that suits their needs and looks astonishing from the outside.
Considering that, a national survey conducted by Sears Weatherbeater Paint found out that 40% of Americans who were polled preferred the home's exterior painting to be fresh and simple as their most preferred color was white.
However, this doesn't mean that white is the ultimate color with which the exterior part should be painted. It simply means that people do not like experimenting with colors when it comes to their real estate.
Nevertheless, investing in the exterior renovation is never a bad idea because if you pick the adequate colors which are mostly searched for and preferred then just sit back and wait on the numerous offers you will receive since investing in something beautiful and attractive is always something worthy of doing.
Every renovation idea for your property is considered as a crucial aspect regarding its overall structure and maintenance and everything else mentioned above. However, it all comes down to the cost of the exterior renovation which in most of cases is not that expensive.
Painting the exterior part of your property usually costs somewhere between $900 to $1100 and it also depends on various factors.
For instance, the aforementioned price is usually associated with a standard quality meaning that it could be the cheapest amount of money you pay for exterior design. However, that does not mean that the work which is done on the outer part is of low quality.
On the other hand, if you are interested in hiring a professional contractor and selecting unique paint for your property then it goes without saying that the cost would go ever higher.
Considering all of the things mentioned in this article, a budget-friendly investment that improves the value and the appeal of your house is not something to be dismissed out of hand.