DIYing on your own can be a double-edged sword. On one hand, it makes for a very fulfilling hobby that allows you to get as creative as you want. On the other hand, certain projects can turn out to be very challenging and not very fun. Painting your home's exterior belongs to the latter category for most homeowners. However, that doesn't mean that paintwork isn't absolutely necessary.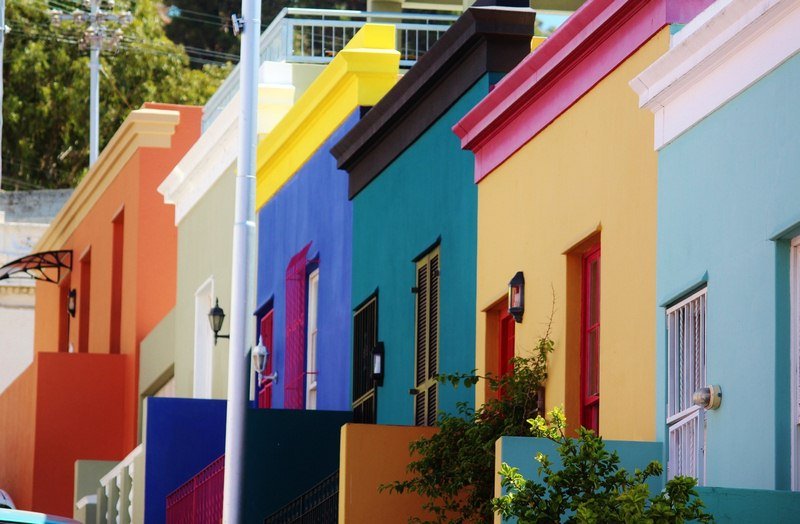 How to Properly Paint Your Home's Exterior
When it comes to painting home's interior, this task usually becomes a lot more engaging as it allows you to make the most out of your own taste and personality. This is often not the case with home exterior paintwork, as there are many other things that you need to consider.
Moreover, painting the home's exterior requires several different prep steps. In order to finish this particular project as quickly and efficiently as possible, it's important to know what to expect and how to deal with it all. In order to paint your home, a like a commercial painter here are some great tips below.
---
Read Also:
---
Wash Your House Thoroughly
Please, don't ever try to paint your home's exterior by leaving the exterior walls as they are. There's a lot of dust and dirt accumulated on the walls and you need to get rid of that first. It's possible to wash the walls by hand for the very detailed cleaning.
But, this is also the most difficult task that you can assign to yourself. Instead, it would be best to go over the exterior with a pressure washer twice. Even if you don't have a pressure washer, you can do the same with a hose. That should be enough to remove all the dust, dirt and other stubborn bits that accumulated on the walls for years.
Prime the Exterior
Again, you have two options when it comes to priming before painting. If you're aware that your house is in a bit of a state and needs really thorough work, it would be best to prime the whole exterior. Of course, this is a very time-consuming process. This is why many people opt for the easier option, which is priming only the problem areas.
Still, you should go with the easier choice only if your home really only needs filling here and there, where the wood is exposed or there are bare spots. But, if your whole house is in need of a primer, don't skip this step as it can actually delay the finished work considerably and cost you a lot more in the long run.
Don't Ignore the Taping and Covering
The prep time can really become a bother, but if you want to do everything by the book, it's important to protect the areas such as windows from the paintwork you'll be doing later. For many homeowners, this is a very tedious step that many choose to skip.
But, if you're doing this on your own without professional help, protecting different areas of the house is an essential part of the paint prep. Both the prep and the paintwork can turn from tedious to difficult very quickly, especially if you're dealing with a 2-story home. This is where portable scaffolding for hire can become a true lifesaver.
Scrape the Old Paint
If your home's exterior looks like your house has been infected by the plague, with all the old paint peeling and flaking, you need to scrape off the old paint first. If you feel like you could save yourself some time and effort on this part of the project, focus your attention only on paint that's visibly flaky.
You can leave the paint that's properly stuck to the walls. However, the best effect will be achieved if you scrape off the old paint completely, leaving the perfect canvas for the new paint to adhere to.
Choose the Right Kind of Paint
If you don't want to lose your mind and patience while painting your home's exterior, it's important to remember one tip – never go lighter! In case you choose a lighter shade of paint compared to the old one, making everything blend perfectly will definitely turn out to be quite a challenge. That said, your best option is to choose the same shade of paint or go darker.
That way you won't have to worry about the old paint sticking through the coat of fresh paint, and everything is sure to blend out nicely. If you're not sure about what shade of paint you used before exactly, you can always ask for assistance from the paint shop staff by taking the peel off the old paint to them.
Spray and Roll Where You Can
It's all about combining the efficiency and the easy way out when it comes to painting your home's exterior. In that respect, don't miss on the opportunity to use a roller and a sprayer where the surface allows you. For instance, flat areas can be easily covered with a roller.
On the other hand, large surfaces with no features such as doors, windows, and similar in the way can be dealt with properly with a sprayer. Of course, spraying the paint means only a light first layer but it will definitely speed up the process even when adding the next layer afterward.
As mentioned though, taping and covering your exterior features becomes that much important when you use a sprayer, as you can't really control the direction of the paint the best.
Remember, when you dedicate yourself to repainting your home's exterior, you need to take good care of the brushes and rollers you are going to use. If you don't clean them properly, you'll only create more mess. This is why it's essential that you wash them regularly. But, you can always make this process easier as well.
For example, brushes can be cleaned faster if you use a comb to do so. On the other hand, you can get yourself some cheap roller covers that can be thrown away with no hesitation once you're done with each painting session. After all, the price of roller covers doesn't really make much of a difference when the home exterior is concerned.