If your hope is losing its luster already it's probably because the paint is wearing off. When my homes paint got dull, I could feel it often. Whenever I walked through the doorway, I could tell there wasn't a focal point anymore in my home. That's why it's usually recommended that you do a painting makeover after some time – I work with every three years!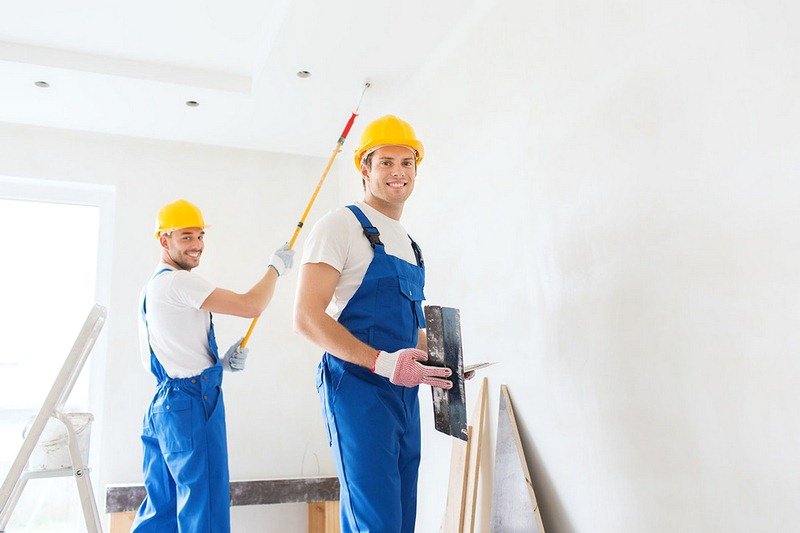 When doing a painting makeover for your home or commercial building, there are two things that you must put into consideration. The very first one is how to choose the best painting contractor and how to select the best paint color for your home/ project.
In this post am I am going to cover these two vital concepts so you can have a very easy time the next time you choose to give your home the best painting makeover with a Brisbane painter like I did.
Enjoy!
Choosing the Best Painting Contractor: What You Must Do
Just because you will get many painting companies out there, you should know that their mission, aims, and focus also differ. That's why you need to take your time to narrow down to the very best one.
---
Must Read:
---
Get the Right Expertise
Well, a phonebook can give you tons of painting companies to choose from. What they can't show you is which company is right for you. By looking at the expertise of the company you will find it easy. The best way to do this is to get referrals from loved ones and also by looking at the painter's certification/ training background.
Follow Client Reviews
Additionally, you should follow the clients' reviews closely. If you are lucky you will find specific names popping up quite often. Take your time to compile the names that come up often in one list. Later on, you can double check and inquire with these prospective bidders on their viability before you invite them.
Check for the Licenses
At the very list, you should ask your prospective bidders if they are licensed. You should also find out if they have general liability insurance for their workers. This is great for compensation in case their employee gets an accident when working for you. If you are lucky enough, you should land the best firm faster.
The law requires every painting contractor to have a valid license. To cross check if the license is valid, you should call the state department concerned. If anyone has no license it should be an indicator that they aren't right.
Get a Grip on Costs
The pricing of the contractor determines how much your project will cost. Working with the best Brisbane painter has helped me to understand how the best painters will work with you. Often they will visit your site, quantify your job, make a quote, and give you a price that caters for every activity – no hidden costs or additional costs will come up. If your contractor doesn't do that, run!
Go for Experience
The length of time that a contractor has been in business is also very vital. It shows a great experience on how the contractor handles the work given and the challenges that could ensue in your project.
A good way to tell if your contractor is experienced is to look at the license number. A license with a higher number of many digits will show a recent issuance as opposed to one with fewer digits or lower number.
Look for a Contract
Finally, work with someone who is willing to commit to any legal liability. This shows a sense of seriousness and value for their clients. You should, therefore, find someone who works with a contract. The best contract draft will have the following:
Company's name
Length of time for the project
Location of the company
The employee in charge of the project
The amount of fee and how the payment is done.
Compare all the proposals when you receive them. You should easily get the very best guy for the job and award the project.
Note: If you work closely with a painter in Brisbane you will realize that the length of time that a contractor has been in business doesn't actually guarantee the performance of the contractor but it can be a good pointer to getting a stable expert and more importantly the availability of the painter's records for the background check.
How to Select the Right Paint Color
Now that you have your painting contractor, which paint color should you go with for your next home makeover project? Here are the simple tips that will work wonders.
Create a Focal Point
Have a place in your home that acts as the main point of appeal. It is the place that draws everybody's attention once they get into your home. This point should be painted with warm colors or colors that stand out easily. Additionally, you can also go with contrasting colors to help.
Choose Your Favorites
Depending on your tastes and preferences, there are specific colors that you love. Going with such colors will make your work easy. However, you should involve your painter so you can get the best shades of the same colors that you choose to go with. When working with my painter in Brisbane I realized tons of new colors that I never knew existed.
Know What Colors Offer
Elegant looks are offered by neutral colors. The good thing is neutral doesn't mean white or beige anymore. We have almond, red tones, and many other colors that you can trim with. A subtle and soothing look needs a monochromatic approach while a vibrant look comes with warm colors.
Note: The rule of the thumb when it comes to choosing the best color for your needs is to keep the color wheel in mind.
I believe that now you have all the vital tips that you might need to select the best painting contractor and also paint color for your home. Now it's time to give your home the look that you have dreamed of all along!