Plants, trees, and colorful flowers enhance the look of home and office. If you have a landscape area or a garden, you may use planter boxes to highlight that region. Such boxes add to the appeal and create real focal points.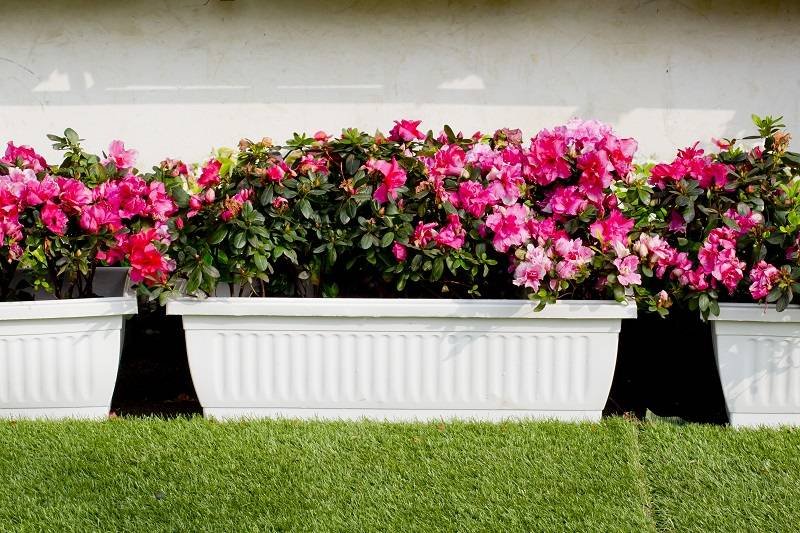 The Various Kinds of Planter Boxes to Create an Appealing Landscape
You can use it to highlight regions like patio, garden, terrace, balcony, and landscape area. They are in container form to grow vegetables, fruits, and flowers. Most boxes or containers are made up of durable and weather-resistant material to resist climatic impact.
Wood is a popular material for planter boxes that can resist outside elements. This is because wooden planter boxes are made from cedar, redwood, and a material like teak.
Indeed, such boxes are available in different shapes, sizes, and in various colors. They add to of the rustic appearance of an outdoor setting.
---
Read Also:
---
Is There a Lack of Space in Your Garden?
If you are unable to grow your favorite vegetables and flowers due to a lack of sufficient space, it is time to consider planter boxes.
They are versatile and flexible solutions creating elegant landscapes. The wooden boxes fabulously enhance the entry, garden, or patio area.
You can also look for the bench planter box which adds to the elegance of the garden and serves a variety of purposes.
A commercial establishment may wonderfully decorate the area with such amazing boxes. They help to display the landscape around the establishment.
The best part of using a planter box is the mobility factor. You may shift them to any of the places. You can keep them in the garden and then shift to your deck area, patio or keep them under the sun when more sunlight is needed.
How to Make Your Garden More Appealing?
A garden is not about growing plants, fruits, and vegetables but has more to do with fashion in the current times. Fashionable and eye-catchy gardens can enhance the natural beauty of your property and make it more desirable to potential buyers.
A garden is a resting area, dining area, play area for kids, and so you must try your best to make it appealing.
One of the easiest ways to decorate the garden is using planter boxes. Due to the increasing demand for commercial planters, we now have various kinds of such boxes. Some of the kinds are stated below for your perusal and consideration:
This is a unique kind of planter box in different forms like cat forms, bicycle forms. Such modern planters are available in a different beautiful and appealing design. They appear like ornaments and figurines, but you may plant flowers, shrubs to make it charming.
If you want to save space in the garden, use a trellis to grow vines. Use commercial planter along with the trellis if you want to grow vines. It also adds to the style of the garden. Some of the trellises appear like accessories and can grow vines. The trellis can also serve the purpose of a privacy screen.
This is the most decorative option in planter boxes. If you want to adorn your garden, go for this decorative option in the planter box.
If you want to save space, use wall planter box that may be hung from the walls. Use it in the exteriors to add to the curb appeal of the property. With the wall planter, you can create fascinating designs.
You can also place orders for customized planter boxes. It may have any form, shape according to your wish. Well, decorating and designing a garden is really fun. Be creative enough to match the planter box with the garden design and plants. The best part is that you can use them anywhere.