You've recently been decorating your apartment but feel like something is missing…
That's right — you need more color around the house.
Your first thought is to paint the walls. You think it would complement your decor. But, you have no idea where to start or what paint supplies you need.
Don't worry, I've got you covered. Below, I'll list the seven most important supplies for repainting your home. With these supplies, you'll have no problem adding some color to your interior.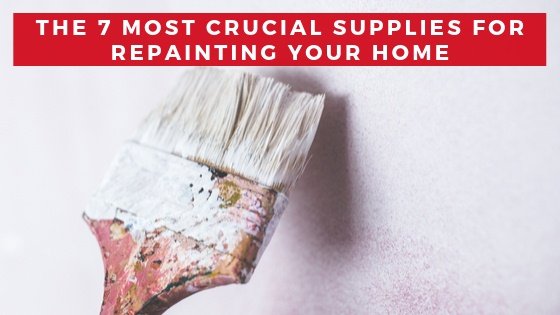 Tip: Before you repaint your apartment, check with the leasing office to see if it's allowed. Some properties might require you to repaint the walls of their original color before you move out.
---
Read Also:
---
1. Paint Tray
You can't start without a paint tray. Otherwise, the paint will end up everywhere!
Paint trays come in either aluminum or plastic. They're usually found in two sizes: 7-inches and 9-inches.
The 9-inch tray works the best because it gives you the option to use both seven and 9-inch rollers.
If you want the option of attaching a tray to your ladder, get one with a hook.
Painting trays are wonderful because they're durable and washable. But, if you want to keep them around even longer, invest in a tray liner to make cleaning them a lot easier.
2. Paint Roller
A paint roller will be your BFF during your painting project, so select one that'll work best.
Rollers with wood or plastic handles work well because you can add an extension handle to them.
You might also want to buy a roller cover to preserve your roller overnight.
It's a good idea to get a "birdcage" roller, which features a metal-rib frame. They're a lot easier to clean than the alternatives, and won't stick as much to the inside of the roller cover.
3. Angled-Sash Paint Brush
An angled-sash paintbrush has a sloped edge at the end of the bristles. This allows the brush to reach into small cracks and tight spaces.
You use them for painting trim and the corners where walls and ceilings meet.
This type of paintbrush also comes in handy for painting the space where the trim meets a flat surface (aka the "edging").
Using an angled-sash paintbrush will simplify the project–that's for sure.
4. Painter's Tape
If you've never heard of painter's tape, you're in for a treat. This handy adhesive is about to make your life a lot easier.
Essentially, painter's tape allows you to mask off windows, doors, and floors. That way, the paint stays on the surfaces where it belongs.
To make sure nothing bleeds through the tape, press the tape down flat. If your walls have a lot of texture, you might have to press hard to ensure that it sticks.
There are different types of painter's tape, so do some research to figure out which type you need.
Head to the store and get some painter's tape, because you can't live without it! Painting within the lines is trickier than it looks, but this stuff certainly helps.
5. Dropcloth
Is your furniture already set up in the room you're painting? If so, you'll need to cover it up.
After all, you'll be pretty mad at yourself if your couch ends up looking like a Jackson Pollock canvas. That's why drop cloths are lifesavers!
Of all the tools on this list, a dropcloth is probably the easiest to use. All you have to do is drape them over your furniture before you begin painting. They work for floors and decorations too.
There are four main types of drop cloths. Each one is designed for different people with different needs. Do some research before you buy one to ensure that it'll work for you.
A drop cloth will prevent major painting disasters from occurring.
Since you're already making changes to the walls, you don't want to damage your floors or furniture. That wouldn't be good at all!
6. Ladder
Unless you're Wilt Chamberlain tall, you'll probably need a ladder to paint your walls. It'll give you the height you need to reach those top corners.
As I said earlier, you should think about buying a paint tray with a hook. It's a lot easier to bring your tray up the ladder with you than to go up and down for more paint.
Of course, be careful on your ladder. The National Association of Certified Home Inspectors (InterNACHI) says that more than 164,000 people visit the emergency room from falling off a ladder each year.
Please watch your step!
7. Music
Most of us dread painting. But, music can make the day go by a lot faster.
So, get your favorite playlist ready and hook your phone up to some speakers. If you're more of the old-fashioned type, get yourself a radio.
Then, it's time to crank the tunes and get to work!
---
Excellent work, you made it to the end of the article. I know — who would have thought painting would involve learning so many terms?
Don't worry; learning the ins and outs of painting will help you execute the job without any problems. It's a lot easier than it might seem!
When you head to the hardware store for supplies, make sure to ask as many questions as possible. Someone there will be able to help.
Then, grab your favorite colors and get started. Your home will look like a masterpiece in no time!
---
Author Bio: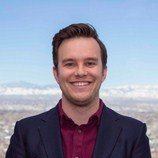 Ryan Sundling is a Group Marketing Manager at Cardinal Group Management. He has over 10 years of experience in the student housing industry and works with Dwell The Statesider on a daily basis to help them with their marketing efforts.
---