Apartment hunting is a lot of fun. But there are a few things you must consider before choosing an apartment.
One of the most important factors to consider is the location.
As a student, you need to focus on finding an apartment near your school. You'll have to decide which amenities are most important to you, and where those amenities are available.
If you hope to find a job in the same area of your school, you should consider that as well.
The goal should be to find an apartment that fits your needs.
In this article, I'll discuss five questions you should ask yourself when deciding on the location of your apartment. Think everything through, and you'll find a perfect living space!
---
Read Also:
---
Is It Near My School?
Most college students want to live near campus. If you're a student at the University of Arizona, for example, you wouldn't want to live in Phoenix or Scottsdale.
For one, those cities are almost two hours away from the U of A. You'll spend a ton of money on gas.
It might make more sense to fork out a few hundred dollars more for rent each month to be close to school. It'll keep you sane and ensure you're not late to class due to commuter traffic.
If you're new to the area, get familiar with cities near your university. If you're forced to rent an apartment before seeing it (which I don't recommend), make sure it's in the area you want.
Also:
If you live out of town and have to secure an apartment online, call the complex and ask about the location. Make sure that the property is close enough that you can walk or take public transportation to school.
If you must drive, make sure that it's a short drive so you're not stuck in traffic every day.
It's essential to find a place in a convenient area. Otherwise, you're going to spend too much time commuting and not enough time studying.
Does It Offer the Amenities I Want?
Not every apartment offers incredible amenities. When you arrive at the leasing office, find out what they have.
A leasing consultant should give you a tour of the complex. When they do, ask a lot of questions. Also, ask about any amenities you do not see on the tour.
For example:
If you're looking for a nice gym but they don't have one, that might be a deal-breaker. But if it's close to your school, it might be wise to settle and work out at the campus fitness center.
If you have a pet, it needs to be a pet-friendly apartment complex. So, ask the landlord or leasing agent if your furry friend is welcome. If you're a dog-owner, make sure that there's a grassy area or trail nearby for you and your pup to talk a walk.
Before you start your apartment search, make a list of the amenities that are most important to you. Be sure to ask the leasing agent about those amenities. Having a list on hand will compare apartments and make the best decision.
Are There Job Opportunities Nearby?
Are you planning to work a part-time job while you're in college? Think about living in an apartment complex near local businesses.
If your apartment is too far away from potential job locations, you'll have trouble finding a job. Or, you'll end up spending hours driving back and forth from work each week. You could use that time to study or socialize!
Long commutes get expensive. And as a college student, you need all the cash you can get!
You may also be graduating soon and would like to stay in the same area. If that's the ideal scenario for you, consider that as well. Ideally, you should be in an apartment that's near the places you plan to apply for a job.
If you live in an area where there are many businesses, you'll have a higher likelihood of getting a job there. And even if you don't plan on working during college, it's still nice to live near bars, restaurants, and retail stores!
How Long Can Overnight Guests Stay?
Here's a scenario to mull over:
Your bestie wants to come and stay with you during a school break. But, not all apartment complexes allow overnight guests. Some property managers impose limits on how long guests can stay or how long they can park their cars on the property.
An apartment might only allow guests to stay for a short period. So even if a property is very close to campus, you might want to look elsewhere if you plan to host guests.
Can I Sublease My Apartment?
One of the benefits of living in a student-centric apartment complex is that they understand the needs of college students.
For example, many college students leave town for the summer. Therefore, apartment complexes that cater to college students are usually okay with subletters.
However, not all complexes allow tenants to sublet. If your property manager isn't used to dealing with college students, they might not let you sublease your place during the summer.
That's why when you are looking for an apartment, you should ask about their subleasing policy.
Typically, the places closest to campus are run by people who understand what students need. Some of them even offer 9-month leases for students who want to leave for the summer.
But some places may require you to pay rent for your entire lease. Therefore, it's important to find out before you settle on a location.
Don't be afraid to ask plenty of questions before signing a lease. In the long run, your questions could pay off big time.
---
Renting a new place is exciting, but finding the perfect apartment takes a lot of work. There are a lot of factors to consider.
Location is one of the most important factors. If you live too far from school or work, you'll spend all of your time commuting.
You're supposed to spend your college years learning, meeting new people, and enjoying life. But if you rent the wrong place, you'll spend a lot more time stuck in a car or on the bus.
So, do your research ahead of time. Figure out what you're looking for in an apartment and whether you actually need all of those things. Sometimes, it's okay to forego certain amenities in order to live close to school.
You'll be better off for it, and you'll be able to get more out of your college years!
---
Author Bio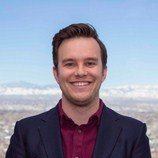 Ryan Sundling is a Group Marketing Manager at Cardinal Group Management. He has over ten years of experience in the student housing industry and works with Retreat at Tucson every day to help them with their marketing efforts.
---