Are you considering a new HVAC unit for your home? Properly sizing an HVAC unit is critical in ensuring that your heating and air conditioning system will be effective and efficient. Keep reading to learn how to determine the correct size for your HVAC system.
Consider the Size and Layout of the Building, the Insulation Quality, and Any Existing Ventilation Systems
If you stumbled across this article, you probably searched "How to size HVAC unit" and ended up here. The good news is you've come to the right place. When it comes to choosing the right size of HVAC unit, there are a few factors that need to be considered.
The most crucial factor is the climate of the area in which the unit will be installed. Units must be correctly sized according to the climate to ensure efficient and effective operation.
In addition to climate, other factors that need to be considered include the size and layout of the house or building and how many people will be using the space. The insulation quality of the home or building must also be taken into account, as well as any existing ventilation systems.
---
Read Also:
---
Calculate the Appropriate Hvac Size for the Building's Cooling Load
An HVAC system that is too small will not be able to keep your home comfortable, and an HVAC unit that is too large will cycle on and off more frequently, leading to decreased energy efficiency and increased energy costs.
To properly size an HVAC system, you need to know the square footage of your home and the climate zone you live in. The climate zone will help you determine your needed cooling or heating power. Once you have those numbers, consult with a qualified contractor to find the right-sized HVAC unit for your home.
As a general rule of thumb, you want to select an HVAC unit that has a capacity that is about 20% greater than the maximum cooling load of your home. So if your home's cooling load is 5,000 base BTUs, you would want to select a unit with a capacity of 6,000 base BTUs.
A common method for calculating cooling load is to use ASHRAE's Standard 62.1: Ventilation for Acceptable Indoor Air Quality. This standard takes into account factors such as weather conditions (temperature and humidity), occupancy levels, sources of heat (light fixtures, people, appliances ), infiltration, partitioning, etc.
Determine the Building's Overall Heating and Cooling Needs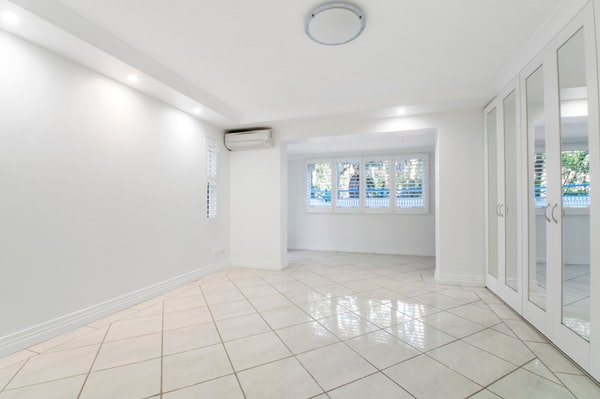 When sizing an HVAC unit, both the heating and cooling needs of a building must be considered. The amount of heat that is lost in winter and gained in summer through windows, walls, and roofs is called the "load."
Load calculations are commonly used to determine the size of the heating and cooling equipment needed for a building.
There are many factors that go into calculating load, including climate, insulation levels, window type and area, roof type and area, and occupant number. In general, the higher the climate zone and the poorer the insulation, the larger the HVAC unit will need to be.
Window type is important because different types have different R-values (a measure of thermal resistance). Single-pane windows have an R-value of about 0.5, while double-pane windows have an R-value of about 2.0.
To calculate the load for a building with single-pane windows, multiply the window area by 0.5; for a building with double-pane windows, multiply by 1.0.
Consult With an HVAC Contractor
Once all of the above factors have been considered, a contractor can help determine which size of HVAC unit is needed for a particular space.
It is important to note that oversizing or under-sizing an HVAC unit can lead to decreased efficiency and increased energy costs, which is why it's always best to consult with a professional.
Properly sizing an HVAC Unit is important because it can save you money in the long run. A unit that is too small will not be able to keep your home comfortable, whereas a unit that is too large will waste energy.
By following the steps in this guide and ultimately consulting with an HVAC expert, you can find the perfect-sized unit for your home.