Ever wonder what to do with that poinsettia plant after the holiday season? Make your beautiful festive foliage last with these tips on how to care for a poinsettia.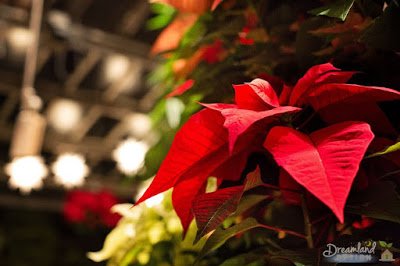 How to Care for a Poinsettia Plant
The Poinsettia Plant
Many of us think of the poinsettia as the official Christmas plant. It's beautiful colors make it a perfect gift to receive and to give. Once the holiday season is over, we often times wonder how to keep it alive and colorful. Normally a poinsettia plant that is purchased around Thanksgiving time will last until after the New Year with minimal care. If you live in a southern or warm climate, it can be planted outside where it will continue to grow, but only if the climate is right. Knowing how to care for a poinsettia plant is the key to making it last longer and retaining it's bright, festive appearance.
How Often Should a Poinsettia Be Watered?
Keeping the soil damp is important. Letting a poinsettia dry out will cause the plant to wither quickly. If the plant is placed in a very sunny location you will need to check the soil at least twice a week, watering as necessary to keep the soil damp. This is also true if the plant is placed in an extra warm area of the house such as the kitchen or near a heating vent. Although you don't want the soil to be completely soaked, it is important to make sure it always feels slightly damp to the touch.
How Much Light Is Necessary?
The right amount of indirect light is the key to keeping a poinsettia plant looking it's best. A lack of light will cause the plant to die off much more quickly. Sitting the plant in direct sunlight should be avoided unless you move it to another location after a few hours. Too much sunlight will cause the entire plant, blooms and leaves, to pale.
How Long Does a Poinsettia Normally Bloom For?
This will depend on a variety of things such as the quality of the plant, the care of the plant before purchase and the care it receives afterwards. Most poinsettia blooms will remain intact for approximately four weeks. A healthy plant that is well cared for can live up to six months, although this is rare. Once the plant shows signs of fading, you can either discard it or work with it to get it to re-bloom and continue living.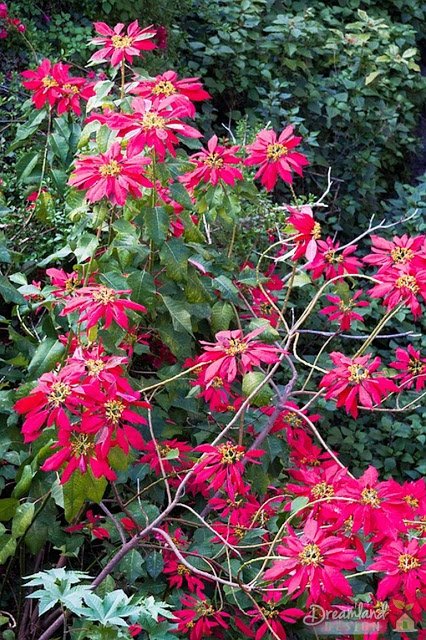 Poinsettia plant
If you choose to try to keep the plant alive, you will need to do several things. First you will need to cut the plant back considerably. Clip the stems back to where the plant looks healthiest. It will appear very stalky in appearance, but eventually new growth should appear. Leave the poinsettia in its original pot and soil and set it in a sunny location. Begin using a mild fertilizer mixed with water at least twice a week. Try to keep the plant in an area that stays the same temperature and avoid areas where the plant will become too cold or dried out. Eventually the plant should re-grow and may re-bloom in the fall.
Can Poinsettias Be Planted Outdoors?
If you live in a very mild climate, a poinsettia plant can be moved outdoors. They prefer temperatures that do not drop below 45 degrees, but do best with a night time temperature of closer to sixty degrees. They can tolerate a mild frost if the are covered, but will eventually die out completely if the cold continues.
Knowing how to care for a poinsettia you can turn your gorgeous holiday decoration into a regular houseplant.