Decorating the basement with a variety of furniture is an exciting task. But we don't need to decorate our basement frequently. It can occasionally be or the time before you arrange a part in the basement.
If you want to shift from one place to another place, that time, we also need to decorate your basement.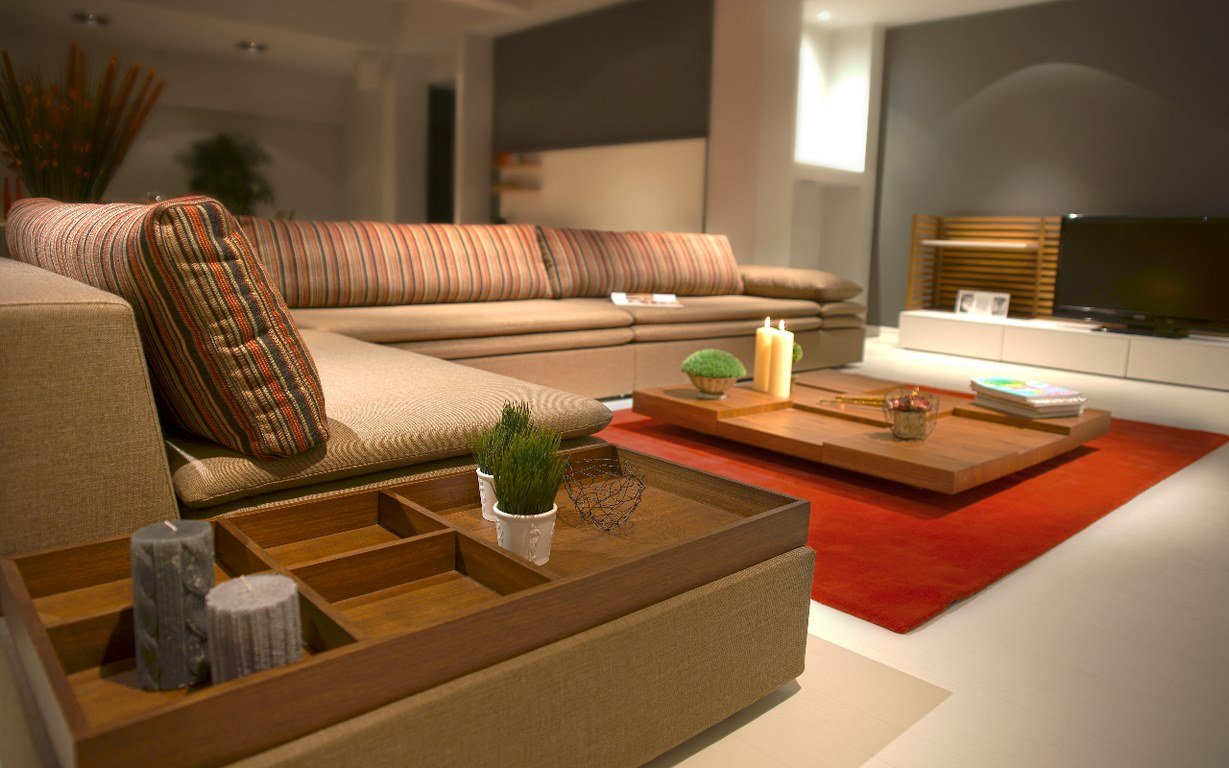 To have a new finishing look of your basement couches is very important. A nice piece of sofa always takes up extra space than any other room furniture.
To choose a perfect flexible & comfortable sofa set, you need to compare some criteria according to your demand.
Before going to the shop, you should think about these features to pick your desirable sofa for the basement.
How to Choose a Sofa for Your Basement?
A basement is the place of a building partly or entirely lower than the ground floor. So, the environmental condition, lighting & uses are also different than our other rooms.
The entry doors can be different from your living room. So, to select your basement sofa, follow these features first.
---
Read Also:
---
Taking Perfect Measurements
Taking measurements is an essential role in selecting any furniture. It will be a major issue when you have a shortage of free space. Before making any decision take the exact dimension of free space & the furniture model, you want to choose.
If you take any furniture without taking a measurement, it can kill your extra time for exchange policy. The furniture will not be well fitted in that free space.
The maximum basement has a larger space than any room size. But make sure that which type of sofa will be well fitted here.
Small size, medium-size or large shape, or the total number of sofa seats. Sometimes we can see that three pieces or five pieces or four pieces of the seat make a sofa set.
Measure which one will be flexible for your basement. Make sure that, after setting your sofa set, you have enough space for walking through.
Basement Moisture Condition
Depending on the moisture condition of your basement, you should select the basement sofa. Liquid water comes from ground or rain, interior condition, or concrete construction.
When you are selecting a sofa for this place, you must keep this moisture condition in mind. Which one will be long-lasting & flexible in this moisture level?
Room Size
The basement room can be extra-large or shifted. If you want to decorate a children's room in the basement, you should select a small, comfortable sofa set to enjoy this furniture.
Wasting a significant amount of money is not a big deal. But with that amount of money, buying a good piece of sofa is the result of good planning. To have an exact decent look must follow this feature.
Background Color & Furniture
A right color combination can give you a relaxable environment. If the sofa background color is not well to do with the sofa color, it will disturb you mentally. You can use a painted background to increase the sofa attraction level.
If you want a creative idea, you can set a family photo or your children's photo at your basement's backside wall.
Moreover, you can use any artificial photo or traditional photo also. The similar color other furniture like table, rack almirah, and others with the same color combination will give you the same harmony.
Light or dark shade of wall color according to the furniture color should be considered.
Sofa Shape
Different types of sofa shape or layout are available in the marketplace. L- shape, round shape, left arm, right arm, round shape, English rolled arm, tuxedo, love seat, one seat, and others.
So, choose the best one according to the free space of your basement.
If you have a free corner space but have selected the left or right arm sofa, it will be wrong. In that case, you may remove the whole basement furniture or can change the sofa layout. Ultimately it will kill your time & energy.
Fabric Quality
To enjoy a durable basement sofa, check out the fabric quality first. You can examine the raw materials of your sofa.
Maximum time the sellers or manufacturers will say that the materials are good enough. They will do their duty. But checking this material's quality is your duty.
Make sure which type of cover you want, leather or fabric. Both have different qualities.
Low price with few days lasting capacity or high quality with a flexible price range with comfortable & durable materials. However, leather is more expensive than other materials & fancy to use.
Good Frame
The frame of a sofa can be made with metal or wood or other materials. If your sofa's frame is made with suitable quality materials, then the sofa will be long-lasting & can take overload on it. Or it can be curved or fixture when you make it overloaded.
You can choose a different metal frame style, which has the possibility of more durability & protection. If the sofa design is something like – frame is hidden by the sofa cover; you can check it by following different ways.
Final Verdict
Buying a sofa for the basement is not tricky, but buying a perfectly good looking, comfortable, durable sofa is typically challenging.
All happiness will be gone if you find that the sofa is not well fitted with the basement location. The entry path, wideness of the doorstep layout all is very important before you buy a sofa.
Sometimes you may need to use the sofa as an extra bed for guests. So, keep all those important things in mind when you buy a sofa for your basement.
Frequently we would like to imagine the shape & design of furniture before buying. It will never give you or assure you the perfect measurements.
To confirm an affordable, long-lasting & attractive design sofa, you should follow our instructions described above. Furthermore, information contacts us directly.