Are you thinking on how to decorate the short space of yards and terraces of your home? There are some easy decoration ideas which can work for any spot for beautifying. These ideas will help you to decorate in an elegant way.
However, before decorating the exterior of your home, try to ensure the roofing is fine. If needed, you can go for professional services to fix roofs. Do not forget to care about roofing, as this is the most important parts of any home. Make sure the roofs are in good condition and well maintained.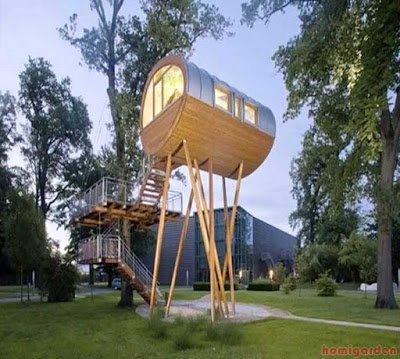 Small Home Exterior Design Ideas
Some ideas to decorate the exterior of a home

You can try these below mentioned ideas to decorate your backyard. These ideas are easy to follow and effective. The front door and entrance of any house are needed to be focused on for decorating the exterior of the house in an eye-catching way. There are several options, like you can do it by adding green plants and flowers. This will create a pleasant first impression.
You can make the outdoor space refreshing by providing it with a new look. You can try out a colorful theme. You can choose some decorative furniture and accessories including stools, umbrella, round table, and etc.
A terrace can be decorated with cushions of vibrant colors like tangerine and modern prints like strips and floral prints. You can achieve privacy in an urban space by attracting a tall wooden fence. But before doing anything you have to prioritize how you plan to use any particular area.
For example, if it is for dining and entertaining, you have to use grill and table as first key components. You can opt to decorate the balcony with some plants, Chinese lanterns which will make the space complacent, cozy and enjoyable.
Dining table is the gathering place for family and the place from where you can escape from your daily routine. You can choose weather-resistant furniture, coverage from the sun and a solid base table in your garden as a dining alfresco. This will give you unique and unexpected dining experience.
You may dream of a relaxing area for reading, writing or hanging with guests. That area can be decorated with colorful pillows and glass lanterns around the sofa in a sunny area. If you wish to have a spot to enjoy a morning cup of coffee or an afternoon lemonade, you can choose a outdoor space and decorate with weather-friendly chairs and table to accommodate a few guests. You may put some chairs of rainbow colors in an outdoor space for casual reading or doing conversation.
New Small Home Exterior Design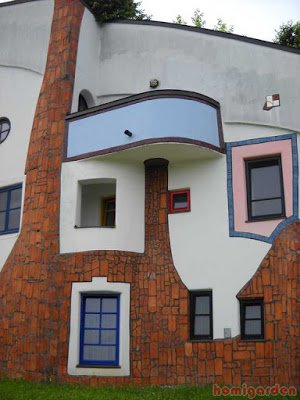 Architecture, House, Geometry, Modern, Exterior, Design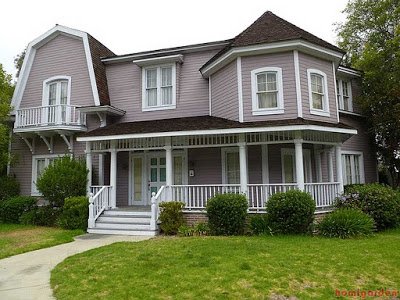 House, Townhouse, House Exterior