It's that time of the year again – you go to the bathroom for a nice time alone and end up thinking about the many ways you can innovate, redecorate, mix and match bathroom tile colors to give your bathroom that new "oomph" it needs. How can you do it, though?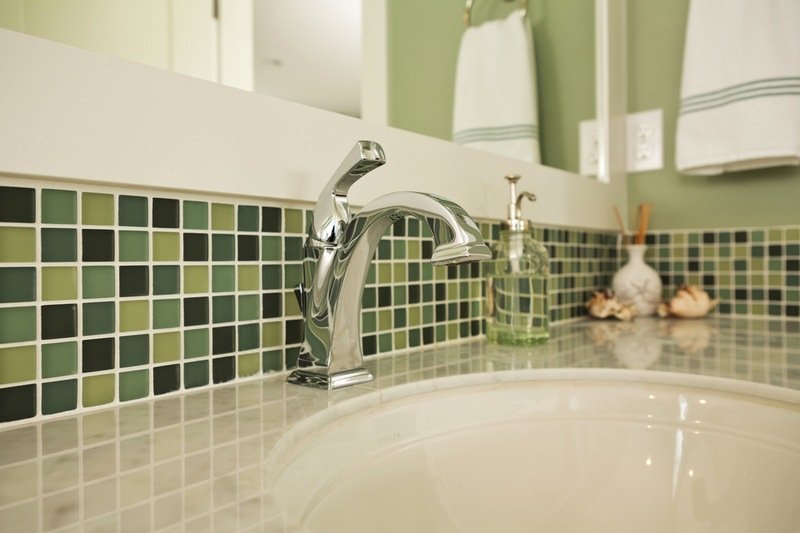 How to Mix and Match Bathroom Tile Colors to Make It Come Alive
Before you succumb to guilt and stop checking out those fabulous new tiles, Michael Friedman explains in a Huffington Post a piece that art can not only provide tremendous amounts of happiness to others but any form of art – painting, dancing, perhaps even choosing tile colors – can be extremely therapeutic.
This is because doing art not only provides great satisfaction, but it also allows us to experience dimensions of ourselves and human life that are outside the ordinary. So how exactly does this apply to how to mix and match bathroom tile colors to make it come alive? Well, everything!
What Motif Are You Going for?
Sometimes, this can become an extremely challenging question to answer as this will likely give ideas of doing a bathroom renovation as well. However, if you're trying to find a way to mix and match bathroom tile colors, you have to decide what "effect" you're going for in the first place. This will likely determine not just the color but the materials you'll be using for your tiles.
Are you going for a minimalist look? Do you want it colorful? Are there requirements according to your taste, such as specific colors and designs? Are you allergic to some tile types? Try to put these into consideration and decide on an overall "idea."
Do You Have a Palette You Want to Follow?
Given you're finding a motif for you, consider the color palette that would have to come with that design. Research the colors that'll work for you and check if you're comfortable with these designs. Getting a color wheel is a good reference for checking which colors are opposing, supplementing, and complementing each other, as this will give you a basic "feel" of matching colors.
For instance, colors opposite each other are contrasting colors and will likely add sharpness to your bathroom.
Meanwhile, color beside each other are complementing colors and can give your bathroom an overall "hue."
How Spacious Is Your Bathroom?
It's not a matter of how sophisticated your bathroom is, but rather determine if the colors you want will help beautify the bathroom in general. The space of the bathroom will affect the appearance of the fixtures inside them, and adding different tiles will likely have an impact on this as well.
Smaller bathrooms may blend well with lighter colored-tiles such as neutrals and soft pastels as they help make the bathroom feel more spacious.
Larger bathrooms may use the help of saturated and darker hues such as browns and navies, as they make the bathroom more compact.
Must Read:
What Tile Types Do You Want?
Now that you have a motif, a design, and a color palette in mind, it's time to decide whether or not you'll use tiles with colors or if you're going to use tile materials that produce that natural coloration. This means it's a question of whether you'll use a ceramic grey tile, or if you'll use a stone tile that is naturally grey. They may have the same "color" but intricacies with the material can add impact.
Ceramic tiles are relatively cheaper than other tile types and are best for damp places such as bathrooms. They're easier to install, and their surfaces are ideal for decals. They can also be easily painted if desired.
A glass is a bit more expensive than ceramics, and while they do feature a variety of finishes and colors, it's that shiny surface that can add a more "posh" and polished appeal to your bathroom.
Porcelain is much more expensive than other tile types as its surface is harder and dense. Like ceramic, this is ideal for bathrooms as they don't absorb as much water.
Stone adds that "natural" pattern and "organic" vibe to your bathroom. It also adds a neutral look, and even a texturized "appeal" if you add rock and pebble tiles.
What About Cleaning?
When you mix and match colors and types for bathroom tiles, consider how you plan on cleaning them as well. Some tile types may need extra attention when cleaning, or else you're bound to have extra costs for maintenance and replacements. How exactly should you clean and/or maintain these tiles in order to maintain their colors? If you're in need to ask professionals about the topic, do ask various groups for advice, and even hire a professional like Burdens Bathrooms for some advice.
The Takeaway
Home decoration isn't easy, especially if you need to know how to mix and match bathroom tile colors to make it come alive. After all, being a private place, the bathroom isn't always the most "luxurious" place to admire. However, if the above is to be considered, perhaps an appropriately-decorated bathroom can indeed give you that kind of spice you need to make both you and the bathroom feel much more alive.
---
Author Bio
Bethany Worth is an aspiring interior designer who enjoys designing, especially the bathroom and kitchen. She currently writes for Burdens Bathrooms and is passionate about renovations. In her spare time, she reads design magazines and loves to work in a local interior design business for inspiration.