In the dynamic real estate landscape, the marriage between internet marketing and property selling has ushered in a revolutionary era.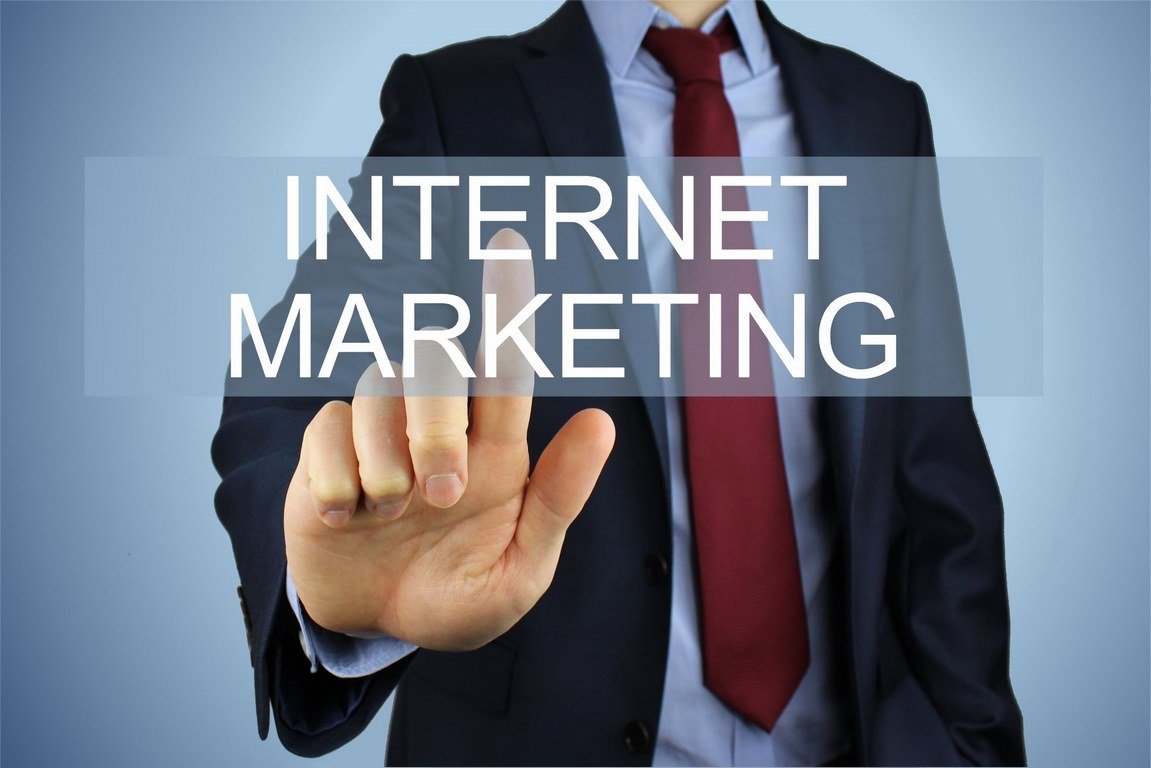 Gone are the days when selling a property relied solely on traditional methods. Today, the virtual realm propels the process to unparalleled speed and efficiency.
Internet marketing, a powerful tool for realtors and property owners, has reshaped how properties are showcased and transactions are executed.
This article delves into the transformative impact of Internet marketing on property sales, exploring key facets that have accelerated the process.
As pixels and clicks redefine the market, let's delve into the core reasons behind this paradigm shift and unveil the undeniable synergy between technology and real estate.
Global Reach
The concept of property selling has transcended its traditional boundaries, thanks to the expansive canvas offered by internet marketing.
The global reach facilitated by digital platforms has opened doors to a vast and diverse audience, breaking down geographical barriers like never before.
No longer confined to local or regional markets, property listings can now be effortlessly accessed by potential buyers from across the world.
Consider the scenario of a beachfront property in Bali. Through strategic internet marketing, captivating visuals, and engaging descriptions, this property can capture the attention of local buyers and individuals in distant countries seeking an exotic retreat.
Similarly, a bustling apartment in the heart of a metropolitan city becomes visible to international investors looking for urban real estate opportunities.
This newfound global accessibility drastically expands the pool of potential buyers, expediting the selling process.
Global reach through Internet marketing has transformed property selling into a borderless endeavor.
The ability to showcase properties to a worldwide audience empowers sellers to tap into previously untapped markets, accelerating sales by catering to a broader spectrum of preferences and needs.
As the internet dissolves physical limitations, properties find new owners more swiftly, revolutionizing the traditional real estate landscape.
---
Read Also:
---
24/7 Availability
The conventional limitations of business hours and time zones have been dismantled by the advent of 24/7 availability in property selling, courtesy of Internet marketing.
Unlike traditional real estate practices that restrict interactions to specific time frames, the digital realm allows potential buyers to explore and engage with property listings at any hour of the day, regardless of their location.
Imagine a potential buyer on the opposite side of the globe who stumbles upon a charming cottage in a serene countryside setting.
With the property's details accessible online at their convenience, this buyer can explore every facet of the listing, review images, and even submit inquiries while sipping their morning coffee.
This convenience is unattainable in a traditional sales model constrained by office hours.
Similarly, busy professionals juggling work commitments can seamlessly browse listings and schedule property viewings during their off-hours, ensuring they don't miss out on opportunities due to time constraints.
Furthermore, the 24/7 availability of information facilitates immediate responses to inquiries, creating a sense of responsiveness and fostering trust between sellers and potential buyers.
With instant messaging and chatbots, queries can be addressed promptly, preventing potential buyers from losing interest due to delayed responses.
Targeted Advertising
The precision and efficacy of property selling have reached new heights with the advent of targeted advertising through Internet marketing.
Rather than employing a one-size-fits-all approach, modern real estate professionals harness the power of data-driven insights to strategically reach potential buyers who exhibit a genuine interest in specific property features, locations, and amenities.
Consider a scenario where a luxurious penthouse with panoramic city views is up for sale. This listing can be strategically presented through targeted advertising to individuals who have previously shown interest in high-end urban properties.
Realtors can analyze online behavior and preferences to ensure that their marketing efforts are directed toward those most likely to be captivated by the penthouse's unique attributes, resulting in higher engagement rates and more qualified leads.
Moreover, geographical targeting allows sellers to focus on individuals looking to invest in specific neighborhoods or areas.
For instance, a family-oriented suburban home could be marketed predominantly to families within commuting distance of good schools and parks.
This approach minimizes the wastage of resources and maximizes the impact of the marketing campaign, speeding up the selling process by attracting buyers who align closely with the property's offerings.
Reduced Paperwork
Traditional real estate transactions often involve a lot of physical documents, from property brochures and contracts to inspection reports and legal paperwork.
However, digital transformation has ushered in efficiency, where a substantial portion of these documents can now be handled and exchanged electronically.
For instance, submitting offers and negotiations can now be conducted online, eliminating the need for time-consuming physical meetings and document exchanges.
E-signatures have become commonplace, allowing parties to sign contracts and agreements securely and swiftly, even in different parts of the world.
Furthermore, the transition to digital documentation improves transparency and organization. Buyers and sellers can easily access critical information, reducing the chances of miscommunication or lost paperwork.
This streamlined approach expedites the property selling process and enhances the overall customer experience by minimizing administrative hurdles.
Quick Communication
The digital landscape enables real estate professionals and sellers to establish immediate and seamless connections with potential buyers, facilitating timely responses to inquiries and accelerating the decision-making process.
Consider a scenario where a buyer is interested in a property and has a specific question about its amenities.
With the advent of Internet marketing, real estate agents can swiftly respond to the inquiry via email, chat, or even a virtual tour, providing the necessary information within moments.
This level of responsiveness fosters trust between buyers and sellers and minimizes the uncertainty window that can often lead to missed opportunities.
Platforms like social media, messaging apps, and live chat allow for real-time interactions. The practicality of quick communication extends to negotiations and offers as well.
With internet marketing tools, parties involved can exchange counteroffers, terms, and conditions promptly through digital channels, eliminating delays associated with traditional communication methods.
Elevate Your Property Selling Now
In conclusion, internet marketing and property selling fusion have orchestrated a transformative shift in the real estate landscape, propelling the process to unprecedented speed and efficiency.
The five pillars explored in this article—global reach, 24/7 availability, targeted advertising, reduced paperwork, and quick communication—stand as testaments to the power of digital technology in reshaping how properties are marketed, and transactions are executed.
As the virtual world gets rid of geographical limits, possible buyers worldwide can look at listings and interact with them, regardless of their time zone.
Targeted advertising gives sellers the tools they need to ensure their marketing efforts reach the exact right people, increasing connection and interest.
The switch to electronic documents and quick contact speeds up the process and makes it easier to see what's going on and more transparent.
In this age of connectivity, internet marketing is more than a tool; it's the catalyst for a faster, smoother, and more customer-centric property selling experience.
The real estate industry is poised for further evolution as technology advances, fueled by the inevitable synergy between innovation and property selling.