Kalanchoe plants belong to the category of succulents. These plants are commonly grown indoors, and therefore they are usually referred to as houseplants.
Having said that, if suitable conditions are provided to kalanchoe plants, they can thrive as an outdoor garden plant as well.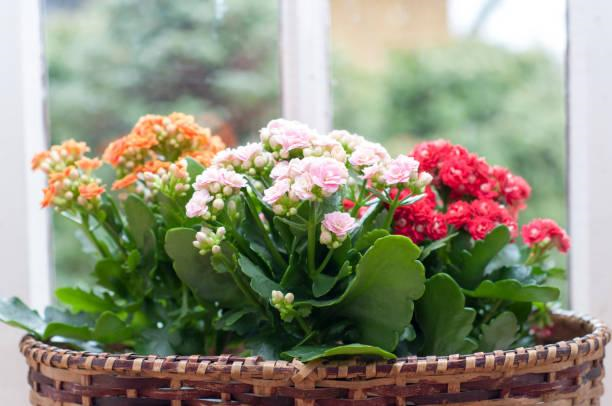 Growing and maintaining these beautiful plants is quite simple if you have the right knowledge. This comprehensive article may prove out to be fruitful for you if you were looking for authentic information about it. So, let's begin.
Starting Things Off
In order to grow Kalanchoe, you need to focus and follow all the steps properly. You do not need too much of an investment to start things off.
All you need is Kalanchoe plants. They are deemed as one of the most popular plants to grow indoors. This is because they can look attractive and can bloom for several seasons.
You can find kalanchoe plants at your nearest florist. These plants are easily available, and you can buy them whenever you want.
Another interesting thing about kalanchoe is that it is available in various colors. You can buy kalanchoe in red, orange, yellow, or magenta, whatever you like the most. Choose the plant of your favorite color and start growing it.
After you buy these elegant plants, it is important to grow them in the right manner. Moreover, taking care of them is also crucial.
In fact, as easy as they are to care for, learning how to care for kalanchoe is also very simple. Provide your plant with the following things, and you are good to go.
Adequate Sunlight
A certain amount of light is required for kalanchoe to grow healthily. Though they are indoor plants, they grow better when they get sufficient sunlight.
You must make sure your kalanchoe plants are getting enough sunlight each day, and you can ensure that by making a simple schedule.
Follow that schedule religiously and allow your plant to get adequate sunlight for that period. It will be more than enough.
Remember that providing more than the required amount of sunlight can deteriorate its condition. Therefore, be cautious about it.
In addition to this, there is a very easy way to identify that your plant is not getting the right amount of sunlight. If you detect that your kalanchoe plant looks thin and leggy, it is a major sign that it is not getting enough sunlight.
---
Read Also:
---
Limited Water
Providing kalanchoe plants with water is essential, but overdoing it can be a huge mistake. You are only required to water it a little bit.
This indoor plant does not need much water as it can remain plump and full of water for an extended period. Also, when you water your plant, make sure to drain the water from the pot. Not doing it can damage the roots of kalanchoe.
Sufficient Fertilizers
When growing kalanchoe, we can not afford to forget to use fertilizers. They are significant for the proper growth of your plant.
Focusing on providing your plant with water and sunlight may not be enough. All you need to do is to feed your kalanchoe with fertilizers once during the Springs. Make sure you are doing it just once every Spring.
Avoid overdoing it, and do not feed your plants with fertilizers after the Summer. This is because these plants enter the succulent dormancy.
In that time, during the winters, they prefer to rest. Feeding kalanchoe after summers won't allow them to enter the dormancy period and may hinder the proper growth process.
Right Temperature And Humidity
Here, you do not need to worry a lot as Kalanchoe can adjust to a very normal temperature. You need to make sure your plant gets the right temperature ranging from 12-26 degrees celsius.
Your home is a perfect place for kalanchoe to thrive as it has a normal room temperature. Along with that, as Kalanchoe does not require any specific moisture level, you don't need to worry about the humidity.
Make sure you are providing your Kalanchoe plant with the aforementioned things. It will definitely grow and thrive.
How to Maintain Kalanchoe Plant
Maintaining the Kalanchoe plant is a straightforward and simple task. There is no rocket science involved. Just follow these four things mentioned below, and you will be able to maintain your beautiful plants without putting in a lot of effort.
Prune Kalanchoe Plant
If there is one thing you should never forget to do while maintaining your plant is its pruning. You should prune the Kalanchoe plant regularly.
It only requires light pruning, and you can do that at your home very easily. In fact, investing some time learning how to prune Kalanchoe will prove out to be extremely beneficial for you.
Get your tools ready and prune your Kalanchoe plant to maintain it in the best way possible.
Choose the Right Pot
Opting for a perfect pot can make a huge difference. As far as the maintenance is concerned, you need to ensure that the pot for your Kalanchoe plant has got a drainage tray.
Draining the water is important as it can damage your plant's roots, which will ultimately hinder the growth of Kalanchoe.
Put Your Plants Outdoor
Allowing Kalanchoe plants to stay outside during the summer is also an integral part of its maintenance. It is important as it can enhance the growth of the plant as well.
Doing that will keep your plant fresh, and it will have an excellent blossom in that period. At the same time keeping your plant outdoor can be quite risky as well.
It can be attacked by wild animals or can be affected by the rain. Therefore, make sure that you keep your Kalanchoe plant in a well secure and sheltered place.
Final Thoughts
Following the above-mentioned guidelines can benefit your Kalanchoe plants. They are easy to follow and implement as well.
Moreover, these growing and maintenance tips apply to various other houseplants as well. If you want to learn more about gardening, make sure to explore our other related articles as well.