Kitchen Remodel on a Dime — Remodeling your kitchen is a big project, but it doesn't have to cost like one. These tips can help you remodel your kitchen on a budget.
No one likes a dwelling with an outdated cooking space! Of course, you can cook meals on an uninviting cooktop, and wash your dishes in the customary silver-colored sink, illuminated by white bulbs shining on a blemished 1980s laminate countertop. But, renovating your kitchen can improve the overhaul aesthetic appeal of your house, and showcase your high standard of living.
To choose a kitchen design suitable for your purposes, you can take a look at these 3D models of kitchen furniture from professional designers.
7 Tips for Kitchen Remodel on a Dime
However, you don't have to raid your saving account for this; a little Bling and a few luxuries touches can make a big impact. Scroll down to check the below seven highlighted tips for remodeling your kitchen on a dime:
1. Consult the Expert – Plan
Involving an interior decorator in your kitchen overhaul project may seem like a pricey move right out of the gate for someone, who wants to remodel his cooking space without draining funds down the sink, but it is money well spent. Crafting a plan with an architect will ensure that your design and budget are correlating, not to mention timeline is realistic. Hiring a professional will help you save precious time and money in the long run, and you probably won't commit an expensive mistake.
2. No Maneuvering
If you don't want your kitchen renovation costs to go through the roof? Then, give up the plan of moving the plumbing. Although, on the surface switching your sink may look an unproblematic chore, but the real lies hitch lies underneath,  the costs involved in moving the plumbing.  Plus, if you spend less on moving the kitchen fixtures, you will have more cash to devote to those modern-day appliances you've been eyeing.
3. Refinish the Existing Fixtures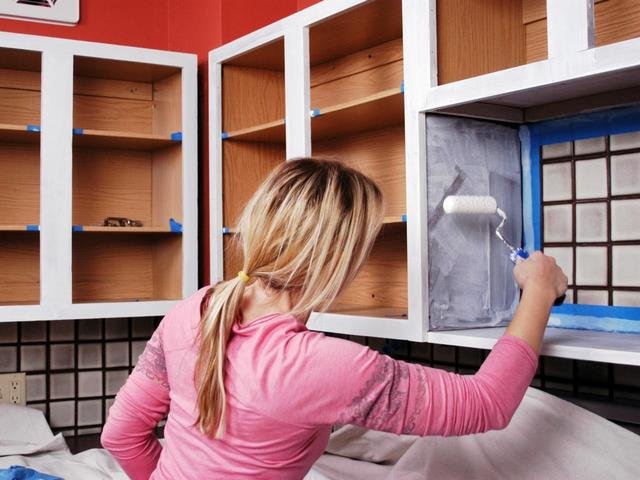 Want to slash your kitchen renovation costs to half? Consider refining the existing fixtures such as a sink and cabinets. With refinishing, you will have to pay a small portion of the cost of replacing them (approx 10 to 20%).  Add to that; your cooking space won't be in a vandalized state for weeks.
4. Go Green – Save Environment and Money
Going green is not only good for the environment, but also for house owners. Today, green kitchen products are widely available in the home interior decoration malls; they have great design, tend to function better, plus safe from your health.  Instead of traditional lighting, opt for energy-efficient lead bulbs to save the environment, and reduce your utility bills.  However, buying Eco-friendly products is not the only way to go green; this can be as simple as repainting the cabinet, instead of tossing it in a landfill.
---
Must Read:
---
5. Pay Attention to Lighting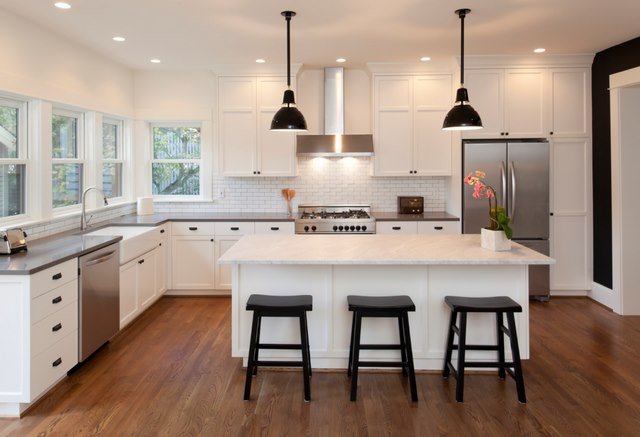 With all the excitement is associated with new tile or cabinets, lighting is not an afterthought for any kitchen renovation project. It is of paramount importance, as there is nothing more maddening than preparing your meal or washing your dishes in low light. Put led tubs on all corners of the cooking space or, make your kitchen look exquisite and lavish with kitchen sconces, which are readily available in the market. Other that this, under-cabinet lighting are also trendy must-do for any kitchen remodel on a dime project.
6. Proper Ventilation
Kitchen space ventilation may be out of sight (in one corner) but should be out of your mind while planning blueprint for kitchen remodeling project with kitchen remodel on a dime. As it is indispensable to get rid of excess moisture that contributes to the growth of mildew and mold and makes floors slippery. Controlling mold and moisture is critical to maintain a healthy indoor environment and protect the value of your house-excessive humidity can damage cabinet and fixtures, and mold remediation is expensive.
7. Low-cost Visual Impact
Add a visual zest to your kitchen by following the "soft scheme." Under this concept, neutral colors for permanent kitchen fixtures are employed and then style with items such as throw rugs, curtains, and wall colors. The plus point with these decorative items is that they to redo whenever you want.
The above mentioned seven tips to kitchen remodel on a dime are useful, and easy to put into practice. However, one thing you need to keep while fixing a budget for your renovation project is to spare 10 to 15% money for unexpected overheads. Shop wisely; don't get carried away, and buy according to your needs and limitations.