Long-distance moves bring a whole new level of excitement and wonder to your new start.
What will your new community be like? How will you manage such a big change? Logistically, moving long distances brings extra challenges, but you can do it with some simple preparation.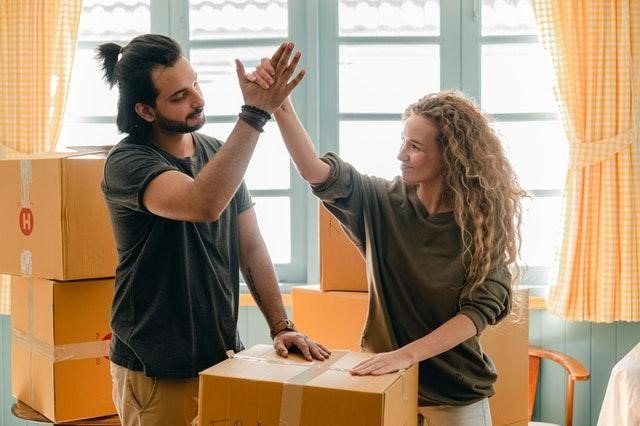 Inventory Your Belongings
When you find out it's time to move, start by making a list of your belongings. This list will come in handy as you plan all the way through the move-in day.
You'll need to talk to your insurance company about what's covered under your policy.
If you don't have adequate coverage, consider purchasing moving insurance in case any valuables are damaged.
After you move to your new home, you can use this same list to check for any missing items.
Decide What You Will Move
The best way to make a long-distance move successful is to downsize as much as possible. This will save both time and money.
Even if the home you are moving into isn't smaller, it will reduce moving costs by requiring fewer workers.
So, take time to consider what is, and isn't, necessary in your new home. You don't have to donate precious family heirlooms to a local charity, but impulse purchases made over the years may not need to make the cut.
---
Read Also:
---
Pack With Long Distance in Mind
When items are moved over a long distance, they are subject to a lot of tough situations.
They may experience a variety of road conditions, and get shipped by boat, or even a cargo plane. To minimize damage, you need to protect them as much as possible.
Buy heavy-duty moving boxes, and use packing materials (such as packing peanuts) to fill negative space.
Wrap any valuables in bubble wrap to protect them from breakage as well. At Simple Moves, they take care of this for you.
As a full-service moving team, they will pack, load, and unload all of your belongings. All you have to do is show up.
Organize and Label Your Boxes
To make unpacking easier, keep everything organized. Unless you live alone, each box should have two labels on it: one for the room it belongs in, and one for the person it belongs to.
This makes unpacking a lot less hectic. Instead of unpacking feeling like a chaotic Christmas morning, each person becomes responsible for his or her own boxes.
Make a Plan for Kids and Pets
Moving day can be hectic. Having to juggle kids and pets on top of everything else is no simple task.
Designating a family member to keep them occupied will not only boost productivity but help keep everyone's sanity.
Depending on travel needs, you'll also need to make sure you have a plan for transporting your pets to your new destination.
If it requires flying, check with the local authorities to find out what the procedures are for pet travel.
Know Your Delivery Window
Moving your items long-distance isn't as simple as a moving company arriving at your new home in a matter of hours.
Depending on the distance, your belongings could take several days to reach your new home.
Make sure you know your delivery window and plan accordingly. Stay in contact with the moving company in case anything changes.
Remember to pack essentials that are easily accessible while you are in transition.
This includes medication, clothes, toiletries, laptops, cell phones, chargers, and personal documents.
Make sure you have enough on hand to last for a few days past the delivery window. By preparing for your big day, you will be able to face your new adventure with confidence.