In the summer, when temperatures are hot, your air conditioner might account for as much as 70% of the total yearly residential energy costs.
According to air conditioning experts from https://mouritz.com.au/, the AC system is responsible for burning the most energy in a residential building and can end up accounting for over 12% of your monthly energy costs even if not used regularly.
Most homeowners are looking for a strategy to improve their air conditioner's efficiency while decreasing expenses. However, this can seem easier said than done in some instances.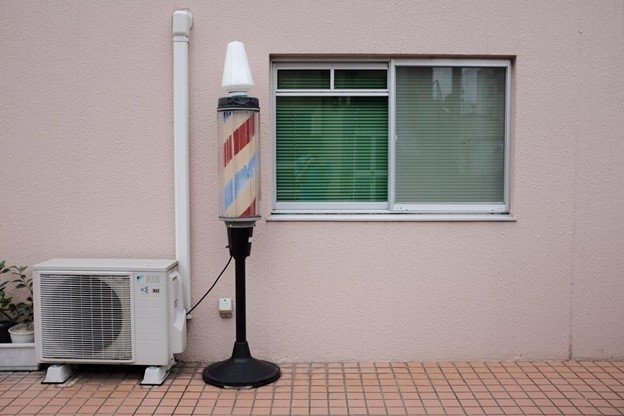 But homeowners like yourself don't need to feel discouraged. There are some things that might help your situation.
Read below to see how you can improve the efficiency of your AC system and save money over the course of a year with little to no extra costs. Most tips on our list require a vacuum cleaner and a bit of discipline.
Before getting into the intricacies of enhancing an AC's efficiency, we want to take the time and share a few signs showing your system may not work properly anymore. Keep reading to find out more!
Signs your AC system's Efficiency Has Dropped
AC systems with low efficiency will end up costing you more money and can even put your home at risk. These are some things to look out for that may cause your system to not work properly:
Utility Costs Are Going Up
When an air conditioner isn't running efficiently, it uses more electricity. If your electricity bills are increasing, this is one of the most obvious signs of an efficiency drop.
It's a good idea to let a professional examine and clean the system if you observe a large increase in your consumption and prices. The professional can get to the root cause of the problem and provide suitable solutions.
The Thermostats Cycles Too Often
You can think of the thermostat as the motherboard of an AC system. If it cycles on and off very often, it's s possibility that the thermostat needs to be changed, as it can, in time, be affected by usage and dust. Also, the compressor can be responsible for your system cycling often.
There's Ice Buildup on the Compressor
A sure indicator that you'll require expert help is ice building up on your air conditioner. A leak in the coolant line can cause ice to form.
Another thing that can cause it is your coils being damaged. Often, a clogged filter may cause this issue. If the unit has ice on it, its efficiency will noticeably drop.
---
Read Also:
---
The AC Unit Makes Strange Sounds
Each device in your house produces specific sounds, and you've probably become used to some of these sounds when the unit operates normally.
If you notice any strange sounds, turn everything off to avoid worsening the problem by scheduling a service appointment as soon as possible.
Now that you've become familiar with inefficiency indicators, it's time to figure out what's there to do about them.
Unblock and Clean the Vents
Removing debris from the vents is one of the best methods to improve the efficiency of your AC unit. Take a trip around your house and count the number of vents.
These will either be hung from the ceiling or found someone on the floor, depending on the system you use. While evaluating this, ask yourself the following:
When were the filters changed for each vent?
Is there any pet hair, dust, or other stuff clogging the vents?
When were the vents cleaned last?
You will have to remove any debris from your interior air supply vent if you want to maintain your system's airflow consistent.
Keep in mind that, even with frequent cleaning and vacuuming, blinds, rugs, toys, or furniture may obstruct your vents, so check that there are no obstacles blocking them.
Keep Doors and Windows Closed
Leaving your doors or windows open can make the conditioned air inside quickly escape outdoors, and we don't want that. This can lead to system inefficiency and higher energy bills.
If you want to let some air into the room, make sure you switch off the AC unit first. After all, it's not your responsibility to cool off the entire neighborhood, and your AC system will be much more efficient if the indoor air is contained inside.
Clean Around the Outdoor Unit
Cleaning your outside system and removing all debris will ensure it works as efficiently as possible. However, cleaning the condenser might be a challenging task, so be sure you know what you're doing before you start.
Professional cleaners should be the ones to handle the most in-depth cleanings. They can ensure that the process is done right and follow the procedures in order to avoid further issues.
Don't Keep Any Heat-Producing Appliances Near the Thermostat
The efficiency of your air conditioning will greatly depend on the location of the thermostat. If the thermostat is installed in one of the warmest spots in the house, such as next to a sunny window, source of light, or heat-generating appliance, it will most likely not be able to gauge the correct temperature in the house.
Experienced HVAC technicians usually know this and will avoid installing the thermostat in any area exposed to too much heat. However, if you installed the system yourself and it's located in an incorrect spot, it may be time to make a change.
This is because the thermostat will send signals to the AC unit that it needs to cool the area more than is necessary. This increases cooling expenditures for your house over time and causes more wear and tear on your air conditioning.
Fix Air Leaks in Your House
Air leaks can be usually found around the windows, under the doors, or in the attic, and they can lead to loss of efficiency for heating or cooling systems.
The cool air in the house will quickly exit through these leaks, and this will result in the AC unit operating longer and at a higher capacity than needed, leading to high utility costs. To solve this issue, check the house for air leaks and improve the insulation by sealing them.
Keep the Heat Out with Blinders and Curtains
To keep the sun and heat out, draw the curtains or close the blinds during the day. This is very useful when attempting to increase the efficiency of your AC.
By doing so, you may minimize the heat that goes inside your home, reducing the strain put on your AC system.
When you go out of the house in the morning, make sure to close your blinds and curtains. This might help keep your home chill throughout the day. You may open them when you arrive home and enjoy the late-afternoon sun, and you won't have to give up your interior comfort as a result of this.