The old saying goes that a person's home is their castle. Unfortunately, most of us can't afford an actual castle, but that doesn't mean we can't make the most of what we do have.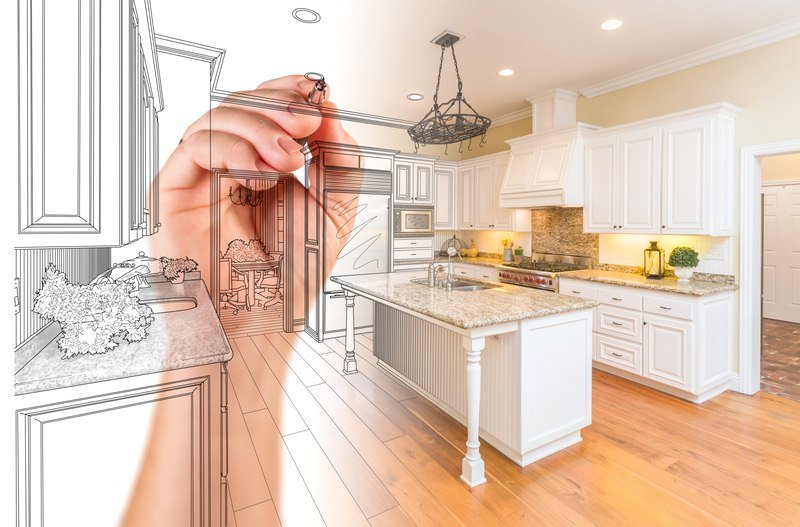 Over 50% of people responding to a survey in 2018 said that they planned to remodel their home. Among the most popular of these projects was a kitchen remodel at 26%.
4 Quick Makeover Ideas That Will Transform Your Kitchen
Are you among those who would like to make some changes to your kitchen, but aren't sure where to start? Let us help. We can give you some great kitchen makeover ideas that will breathe new life into your kitchen.
---
Read Also:
---
Reorganize
Sometimes it just seems like there's not enough space in our homes. We can't just go expanding the house on a whim, but there are a few things we can do.
The biggest one is to just move things around. It's amazing how much space we can save by reorganizing a bit. This is probably one of the easiest kitchen makeover ideas out there.
Replacing cabinets might help, too. After all, cabinets are fairly cheap, and they come in a whole range of different sizes.
Cabinet Handles
On the subject of cabinets, you can do a lot more to them than just buy new ones. For instance, changing the knobs or handles can make an old set of cabinets feel like new.
That being said, it's best to not be too adventurous. What we mean is try to find a handle that fits the holes left by your old handle. That way, you don't have any extra work ahead of you.
Add Some Paint
Much like reorganizing and changing up cabinet handles, painting things a different color can make a whole world of difference.
Kitchens can be painted any number of colors without looking gaudy. What color you should paint your kitchen mostly depends on what you're trying to convey.
For instance, red, yellow, and green are believed to make us hungrier, whereas blue does the opposite. However, blue is also a more tranquil color and tends to calm people down.
New Countertops
This is probably the biggest project on our list. As much as new countertops can help a kitchen, they're more expensive than just reorganizing.
Still, it's all worth it in the end, because your kitchen will look brand new. We wouldn't recommend doing this yourself, though. You might want to look into a kitchen makeover company to see how they can help.
Kitchen Makeover Ideas to Revitalize Your Home
There are plenty of great kitchen makeover ideas to help make your kitchen seem brand new. You can do everything from replacing your countertops and cabinet handles to just rearranging things and painting.
Those are just a few of the great things you can do with your kitchen. We encourage you to do more research on your own if you want to get more ideas.
If you want more information and advice on home improvement, keep browsing our site. We can give you advice on a whole range of topics dedicated to making your home nicer and your life easier.