Some areas of the Florida real estate market have seen price increases of around 90% over the space of a single year. Miami in particular has seen unprecedented growth. But do you know what is causing this surge?
A multitude of factors should be taken into consideration if you are considering investing in this area. Read on as we discuss the real estate market and Miami homes.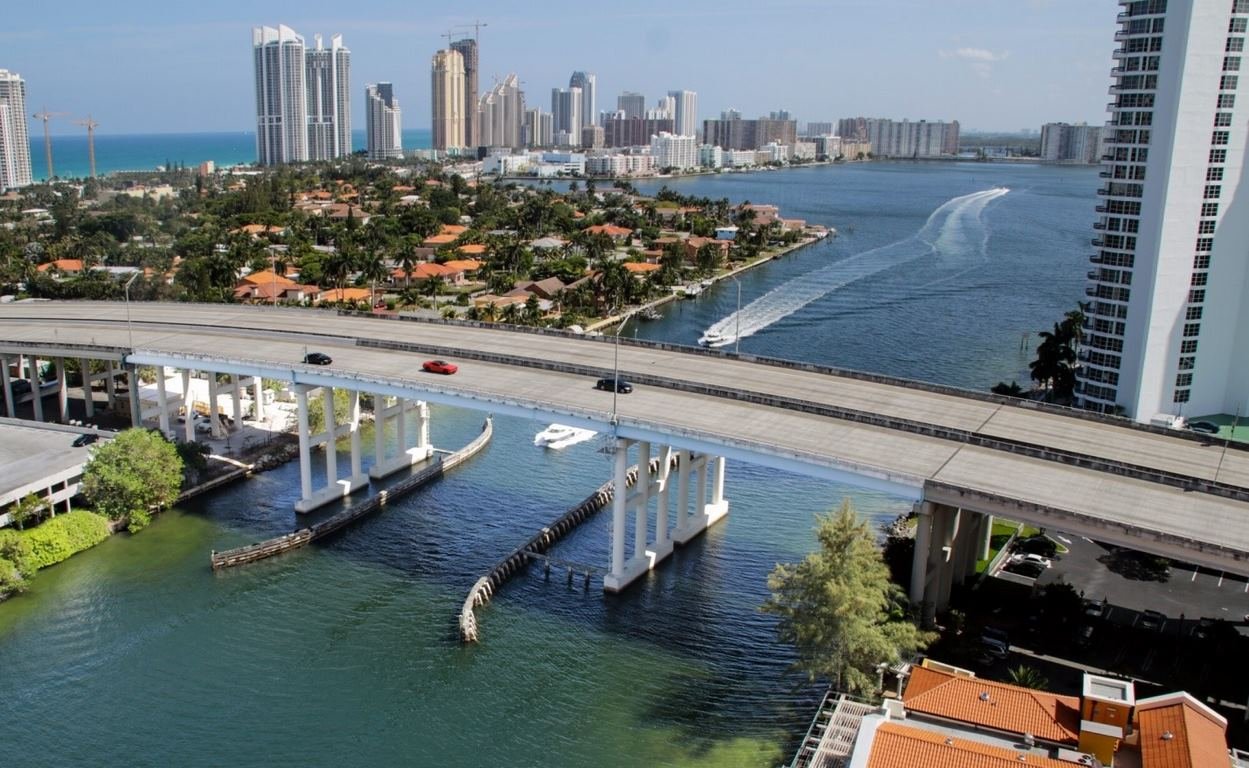 1. Median Prices
The median listing price for a home in Miami is around $450k. This has seen a steady, year-over-year increase of 15.4%. The median home sold price is around $415k.
In addition to this, the demand for homes is outstripping supply in many areas. This means the property is a valuable asset. Add this to the cache of amenities, climate, and scenery in Miami and the area becomes a hot prospect to live or rent in.
2. Areas with the Most Gain in Value
There are several areas that have really gained value over the past year. The most gains can be seen in the Palm Beach County area. Here, prices have gone up by over 18%.
Part of this is due to it being one of the areas with a seller market taking place. This means that few houses are for sale, but lots of buyers are around.
This is followed by Broward County, another of the areas also facing a seller's market. Fort Lauderdale and West Palm Beach Metro are also locations where house prices have risen around 15% in the last year.
---
Read Also:
---
3. Know Your Contracts
Every state has its own property laws. Florida is no different, and homes in Miami will all be under two types of contracts. These are the standard and the "As-Is" contract.
The standard contract states that problems in the property are dealt with by the seller. The second contract places the responsibility for any repairs and issues on the buyer. Anyone selling is relinquished from any hidden problems that may later occur or become known.
In addition, all contracts must have the necessary information within them that you would expect. This includes property prices agreed upon, any percentage of the deposit, closing dates, and due diligence time. Inventories of items included in the sale may also be included.
4. Who Will Manage the Property?
If you have decided to invest in vacation homes in Miami, then you need to consider who will manage the property. You can either do this yourself or work with a company that will do it for you. Both have advantages and disadvantages.
Doing it yourself is only possible if you live near the property. You don't want to travel miles every time a new guest stays on the property. The advantage is that you will retain all of the profit from the rentals and not have to pay out part of the fee.
A company will do everything for you, from cleaning and replenishing the property to marketing it. As they have experience and knowledge you may often find they can increase occupancy rates and adapt to seasonal change. They may also work out cheaper in the long run as they may have access to cheaper services such as cleaning and workmen.
5. Know Your Locations
While property type and statistics on investment are great, location can be just as important. For example, you don't want to buy homes for sale in Miami FL, if you intend to use them as tourist lets, then go for a residential area just because prices are increasing. You need to match the location to your intentions for the property.
Scope out places that have a great mix of potential growth, but also suit your needs. Holiday rentals should be near the beach and big resorts. Residential properties should be close to transport links, amenities, and schools or work areas.
6. Landlords Get a Big Return on Investment
Southeastern Florida is experiencing a high level of demand for properties. With so few on the market, a large group of renters has emerged. With an influx of renters who have moved from Silicon Valley due to the switch to remote working, this means Florida landlords have the power to charge rents that provide a big return on investment.
Rents may not be as high as some places in the country. However, compared to current property prices you will be making a great amount. The state of Florida does also not have laws on rent control, including caps on security deposits, and laws on evictions are generally favorable to the landlord.
7. Rental Market Trends
Around a third of properties in Miami are occupied by renters. Year upon year, some of the fastest-growing rental areas have been Deerfield Beach, Doral and Delray Beach, and Aventura.
Deerfield Beach is also experiencing great month-on-month increases along with Coconut Creek. Sunny Isles Beach and Key West also had huge monthly increases in average rents.
8. Understand Geography
Another factor that you should always consider when thinking of buying property is the geography and building laws of the area. For example, the state may not have much space left on the ground. If they introduce laws that cap the height of buildings, no one can build upwards and prices begin to increase.
Miami has laws that restrict buildings from obscuring the view of the waterfront. However, downtown has an extremely high skyline. This can also increase demand in certain areas.
Add this to the fact that Florida has a huge population of people who have moved to the area for retirement. Many of them have no interest in selling and they are immune to prices hike and drops. This results in a lower turnover and a lower supply in many areas.
9. Competition from Foreign Investment
While many Americans are relocating and looking for homes for sale in Miami FL, foreign investment is also strong. Alongside homes locked in due to the retiree population, it is easy to see why demand has risen so much.
Many people see the beachside properties as great vacation rentals. Others come to the area for a safe investment opportunity. Chinese, Russians, British, and South Americans all come to Miami for the tropical weather and great facilities.
10. Impact of the Pandemic
The property boom was exasperated by the impact of the pandemic. At the start of the crisis, property prices dipped. This resulted in falling mortgage rates which rallied the market.
As people began to shift to remote working and it became apparent this may be permanent, people from high tax states began moving to Florida. This also added buoyancy to the market.
When the pandemic started to close and remote working was here to stay, people began realizing Florida is a great long-term investment as a place to live and rent. This means that the market is predicted to carry on with its upward trend.
11. Get a Great Real Estate Agent
With a boom in property comes a boom in real estate agents, some better than others. From buying Miami luxury homes to low price condos, a good agent will be the best investment you ever make.
An agent will have inside knowledge of the market. They may be able to identify areas of investment you have not, spotting trends and patterns before they occur. Crucially they may be able to warn you away from any bad moves.
Bear in mind that real estate agents will always be beholden to the needs of the seller. You need to find one who will not lock you into contracts and be bullish about buying. These realtors will take time to understand your property needs and provide excellent service.
12. Know What You Want
With all of these factors, it can be easy to lose track of the basics. When going into buying new homes in Miami or anywhere else, know your needs and limitations.
Start by deciding what you actually want. Are you looking for a forever home, or are you looking to find a holiday let you can rent out? You may be in it purely for the returns.
After this, know your budget. Don't overstretch yourself and make sure you can afford payments even if times turn lean. After this, create a list of needs and wants for your property and decide which you are willing to sacrifice.
Miami Homes
Now you know the factors that impacted the price of Miami homes, weigh up your risks and costs. Like any situation such as this, people invariably predict a housing crash. However, compare Florida over a longer period of time and it is easy to see how a long-term investment plan here can not fail.
If you enjoyed this article, we have many more to help. From property searching to home improvement, we can help you find and create your dream property in the coming year.