You have to make big decisions when you are all set to buy your first house. It can get both exciting and scary. And hence it's easy to make many mistakes for which you might repent later.
Whether it's your first homebuying experience or you happen to be a seasoned buyer, knowledge is power. And other than spotting the pitfalls, it is necessary to know the questions to ask and what to expect.
Here are a few mistakes that you need to avoid as a first-time homebuyer.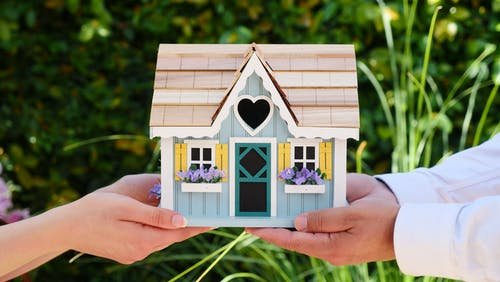 1. Searching for a House Before Applying for A Mortgage
Several first-time buyers begin looking for a house even before connecting with a mortgage lender. Keeping in mind the current market scenario, the housing inventory is rigid as there is more buyer's demand than reasonably priced houses.
And in this competitive market, people might not take your offer seriously until there is a mortgage pre-approval. It is because the sellers are not willing to take a risk on a person who is uncertain about getting a mortgage, more so when there are other offers to consider.
To know more about mortgage options, you can connect with a local mortgage lender you can trust.
2. Connecting With One Lender Only
The first-time buyers usually get the mortgage from the first and only bank and lender they connect with. And that is a big mistake. If you don't compare other offers, you are leaving behind several dollars.
---
Read Also:
---
3. Purchasing More Homes Than Your Capacity
It's easy to start liking a home that might expand your budget! However, overextending yourself has been beneficial for anyone. As the home costs are moving high, it's essential to stick to your budget capacity.
4. Getting Careless with the Credit
Usually, the mortgage lender will get the credit report during the pre-approval stage to ensure things check out. They will get the credit before closing as well. Your lender will ensure that nothing changes the financial profile.
Any new credit card accounts or loans on the credit report will risk the final loan approval and closing. And usually, the first-time buyers learn this after they make a mistake.
Hence, it is essential to maintain the status quo of the finances from the pre-approval to the closing. Make sure that you don't get new credit cards, close the existing accounts, take new loans, or make any big purchases on the current credit accounts in months leading to mortgage application through the closing day.
5. Making A Decision Emotionally
Purchasing a house is a crucial decision. It's a place where you will stay and make fond memories. And it's easy for you to get attached to a property and make a decision based on your emotions. Hence, you need to make this big decision and investment based on logic and not just emotions.
6. Thinking That You Require A 20% Down Payment
Most first-time homebuyers think that they need to make a down payment of 20%. According to the National Association of Realtors, the median down payment is 12%. And the first-time buyers need to pay 6%.
These are some of the potential mistakes that you should avoid as a first-time homebuyer.