The constant threat of natural disasters like earthquakes, hurricanes, tornadoes, and floods puts human life and property at risk.
For safeguarding lives and properties, there is a pressing need for disaster-resistant buildings to mitigate the effects of natural disasters.
The construction of these sustainable and adaptable structures is critical as people need a safe environment and shelter in natural disasters.
This reduces the risk of injuries, deaths, and displacement.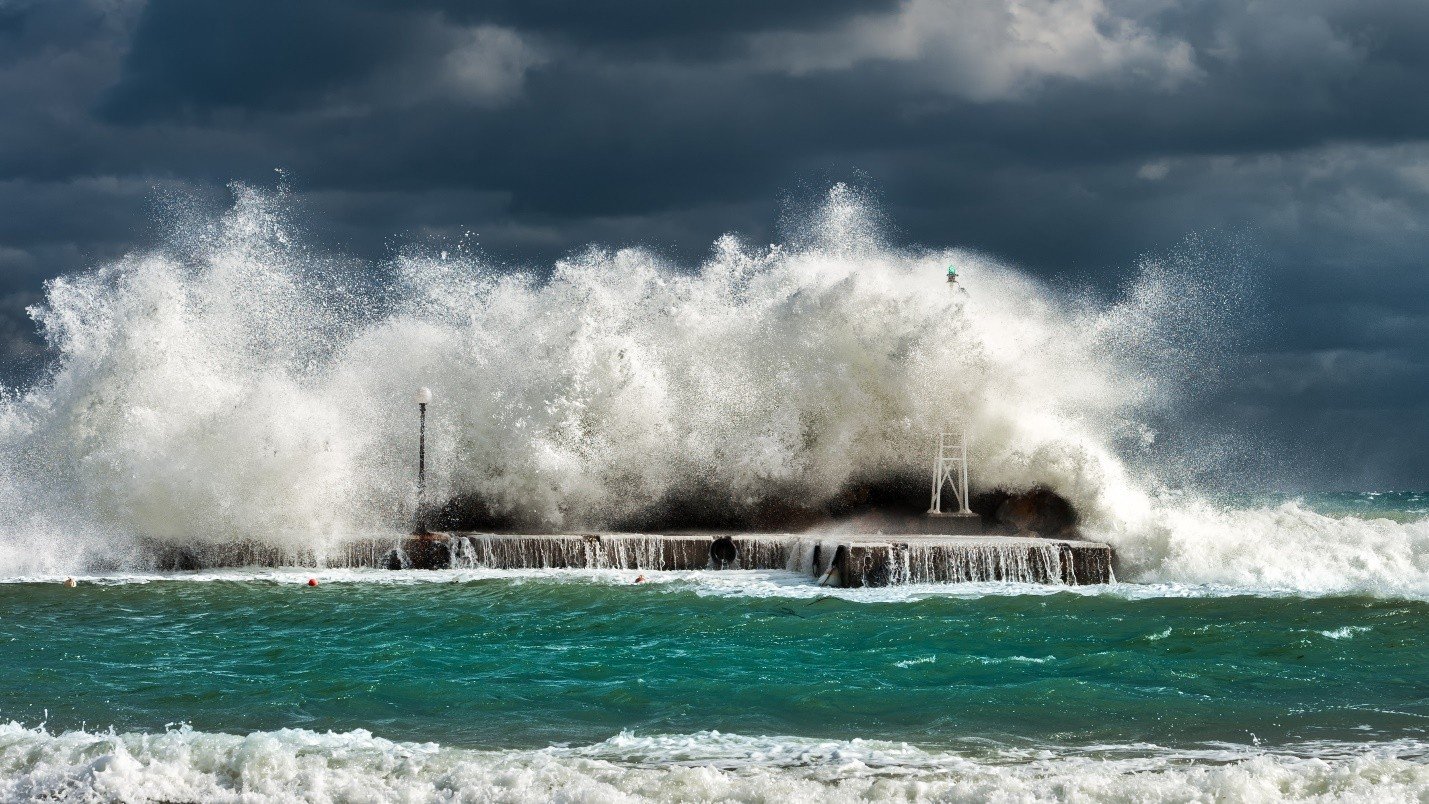 Recent years have seen an increase in natural disaster intensity and frequency, as well as an expansion of the geographical scope of these events.
This is the result of climate change. The temperature of several regions has increased, resulting in warmer ocean temperatures.
As a result, there is more energy for storm surges, flooding, and hurricanes.
American States that are more susceptible to Natural Disaster
The United States experiences a variety of natural disasters due to its geographical location and susceptibility to specific hazards.
Certain states in America are more prone to natural disasters than others. Such states are:
California: California sits along the highly active San Andreas fault and experiences strong winds, hot temperatures, and extremely dry conditions. This makes it susceptible to earthquakes, wildfires, and mudslides. In recent years the state has experienced devastating wildfires that spread rapidly due to extremely dry conditions.
Florida: Florida has a long coastline and is exposed to the Atlantic Ocean and the Gulf of Mexico. As a result, hurricanes, tropical storms, and flooding are frequent in the state of Florida.
Oklahoma: Oklahoma is located in Tornado Alley. Its geographical location makes it particularly susceptible to tornadoes. The frequency of occurrence increases as the temperature warms, especially during the spring and early months of summer.
Texas: Texas, one of the largest states in the United States, is also located in Tornado Alley and prone to tornadoes, hurricanes, and heavy flooding.
Alaska: Alaska is the largest state in the United States and as a result of its immense size, rugged terrain, and diverse geographical features, Alaska is also prone to a variety of natural disasters such as volcanic eruptions, tsunamis, earthquakes landslides, avalanches, coastal erosion, and severe winter weather.
States that are already vulnerable to natural disasters are expected to experience even more severe impacts due to climate change. Climate change can result in:
Intensified hurricanes and storms due to warmer sea surface temperatures, rising sea levels, and changes in atmospheric conditions.
Heatwaves and extreme temperatures: climate change brings more frequent and intensified heat waves, especially in states with high temperatures.
An Increase in Droughts and Wildfires: Climate change contributes to the increase in droughts and wildfire frequency. Regions with warmer temperatures such as California are prone to these, as drier conditions increase the risk of wildfires.
More frequent rainfalls and an increase in flooding due to the rise in sea levels and storm surges. Coastal states are more vulnerable to these changes.
Natural disasters cause a variety of damages such as structural damage to buildings, damage to possessions, collapse of buildings, disruption of utilities, loss of wildlife, air pollution, and loss of lives.
Ways to Prepare for Natural Disasters
If you live in an area susceptible to natural disasters, it is vital to be adequately prepared to minimize lives and property loss.
---
---
Here are some ways to prepare yourself for a natural disaster:
Purchase disaster-resistant Quonset huts: with structures designed to withstand natural disasters and extreme weather conditions, you can trust the disaster-resistant Quonset. These resilient structures can withstand any natural disaster such as hurricanes, floods, tornadoes, and severe storms.
Purchasing a structure that you can rely on in natural disasters has several long-term benefits.
Unlike other structures, they are structurally strong, and due to their usual curved shape, they distribute external forces equally.
This makes them able to withstand extreme weather conditions, and resistant to collapse and destruction.
They are also quick and cost-effective. They can be easily assembled, disassembled, and relocated to a different site if necessary.
They are resistant to environmental hazards such as fire, mold, termites, and corrosion. This makes them sustainable and suitable for long-term use and they come in a variety of sizes.
Curate an Emergency Supply Kit: Create a well-stocked emergency supply kit that contains essential products such as non-perishable foods, medication, water, flashlights, a first aid kit, and personal hygiene items.
Establish a communication plan: Natural disasters cause people to flee, so it is imperative to have a communication plan with family and friends to keep in contact, share information, and help in an emergency. Battery-powered radios are more efficient in this situation.
Ways of Survival During Natural Disaster
People who prepare for natural disasters have a higher chance of survival. Preparation is critical to protecting lives and properties during these events.
A person who is adequately prepared for natural disasters has several emergency supplies that contain readily available items that will sustain them.
A few ways preparation has helped people survive are:
Proper communication: People who are adequately prepared for a natural disaster have developed efficient communication plans that will help them communicate with friends and loved ones during such events.
Protection measures: People who are prepared for disasters ensure their lives and properties are safe. This ensures that they have a safehold to go to wait out the event. This proactive measure can reduce the risk of natural disaster damage.
Conclusion
Natural disasters displaced over 1.23 billion people globally between 2000 and 2019. It is crucial to note that while preparation does not guarantee survival, it significantly increases survival chances.
This has helped mitigate the risks of these disasters. To increase your chances of surviving a natural disaster, you should prepare yourself adequately if you live in an area prone to them.