From the outlook of a wig, it seems to us that every wig is built the same, but there are many different features on the inside that made them unique.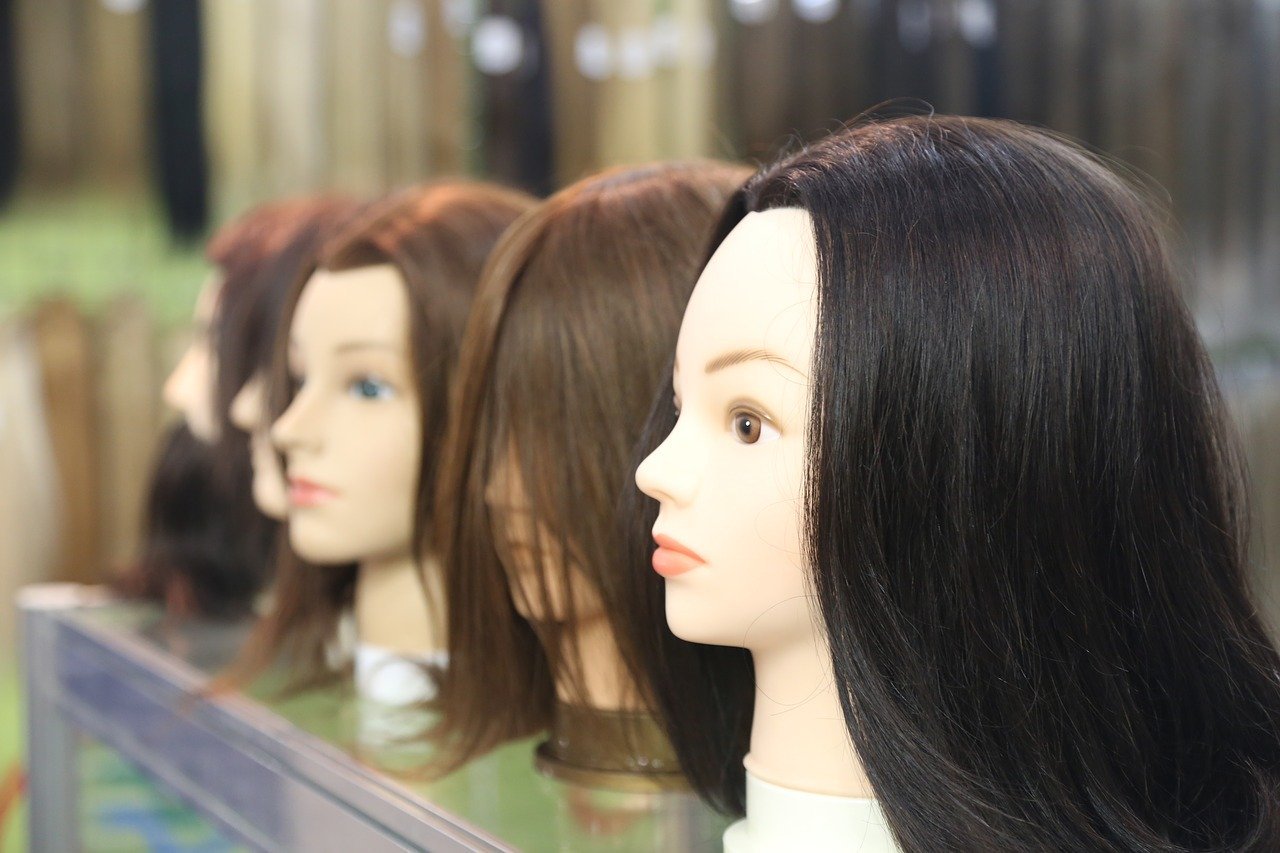 All types have advantages and disadvantages. For this, the most comfortable one is varied from person to person. Now you have lots of options in the market to suit any requirement, from lace wigs to kinky curly wig.
Some best comfortable types of the wig are described below:
Full Lace Wigs
The full lace is known as a 100% hand-made wig. The wig cap, front, back, sides, and crown, all are tied by hand. Full lace wigs are more realistic to look at.
It provides a guarantee that it will look natural in any kind of hairstyle you can make. Every hair strand is sewn carefully onto the wig cap by using a hand-knotting process.
It takes three or four days to construct a full lace wig. It is made by a skilled craft person for ensuring the best quality design. In this wig, you can move your hair freely like a realistic hair movement. Full lace wigs are preferred by many people for their beautiful features, such as straight wigs.
This wig will give you a very comfortable feel when you will put it. On the other hand, it is very soft and it can create a lower density of a natural look like straight wigs. It does not harm your sensitive scalp.
It is too light to wear and will give a cool feel to your head all over the day. Another popular wig is U part wig. It also has many facilities.
 360 Lace Wigs
It is a half machine and half handmade wig. It is fully designed with sheer lace which covers the hairline from beginning to end. For this, it seems that the wig fake hair is coming from the scalp.
A 360 lace wig provides you a natural-looking hairline that looks like your real hair. This hairline is so realistic that one cannot think that it is fake.
360 lace wig caps are very easy to wear and cover the whole scalp of your head. Its materials quality is very good and unbreakable.
Lace Front Wigs
Lace front wig is also half machine-made and half handmade wig like 360 lace wigs but it does not cover the whole scalp of the head. Nowadays It is the most demandable wig cap. It will ensure you have an undetectable hairline in front of your head.
You can style your wig hair without being worried about the wig edge being visible. This wig is ideal for ladies who are facing hair loss problems from their front hairline.
A lace front wig is the only wig that can solve your front hairline hair fall problem.
Most of the lace front wigs come pre-styled.
Traditional Weft Wigs
Traditional weft wigs are also known as basic wig caps, classic caps, standard caps, and open weft caps.
The hair of this cap is sewed by machine. The strips are made of cotton, silk, or others. All strips are woven together like a basket to make the base foundation. It contains the wig's hair.
The open weft wing is a standard variation of this cap. Open weft cap is a traditional cap that provides less dense and more space. For this, it is lighter with a good ventilation system.
This feature helps to keep one's head cool after wearing a long time. Women who are losing their hair through chemotherapy are chosen it very much for proper air circulation.
Open welt wigs are less expensive but you cannot make style on it as you wish. So, at the time of buying it choose the premade style you want. If you have an interest in half wigs then you can follow nadula.
Wigs can be the solution for you to solve your hair problem. But it should be comfortable. So, check the quality of wigs at the time of buying.