The UK property market has until recently, been put on hold due to the COVID-19 outbreak.
February 2020 appeared to be a turning point for the property market, with thousands of households on the precipice of completing their moves.
Precautionary measures and the implementation of lockdown across the UK however, saw the buoyant housing market grind to a halt.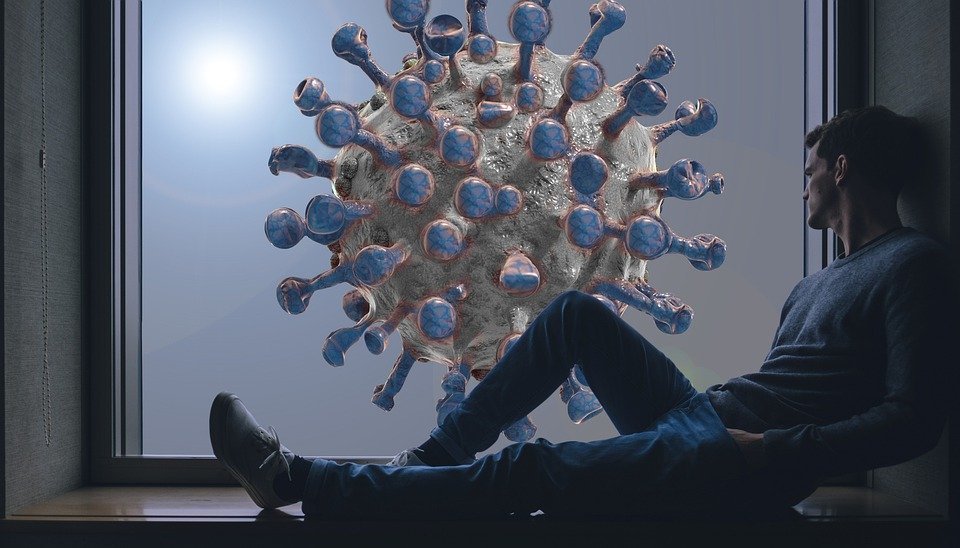 The government has recently announced that estate agents, show homes, surveyors and removals companies can resume operations, offering house movers a host of safety-conscious services.
This is welcome news to many individuals whose moves had been impacted by the outbreak of COVID-19.
Whilst house moves have been given the green light, there are still several steps you can follow to best cope with your move.
Maintain Vigilance
It is important to acknowledge that we are still amid a global pandemic.
Whilst the government has given house moves the go-ahead, we must continue to preserve caution and adhere to the highest levels of safety.
Communities across the country have remained wary and alert during the COVID-19 pandemic, something we has certainly all been exposed to.
The UK has remained diligent in our public outings and interactions during the lockdown, these sentiments must be upheld during your house move.
Employing these same conscientious measures will ensure the utmost safety and help you to cope with your move.
Video Surveys
When deciding which removals firm you wish to carry out your move, it is important to consider if they offer remote home moving video surveys.
Video survey software allows removals companies to establish all the information that will be required for your move, from the safety and comfort of your own home.
This service reduces your face to face interaction with individuals from outside of your household, making it a fantastic safety tool.
With wellbeing being of primary importance, video surveys will certainly help you to best cope with a house move during these unprecedented times.
It is therefore important to establish whether companies are offering video surveys to their customers.
Uphold Social Distancing Measures
Expect your moving day to look a little different to what it would have prior to the pandemic.
Before the coronavirus, it would have been the norm to welcome a number of movers and even family members to assist with your move. Though this can ensure your move runs efficiently, it is now a top priority to maintain social distancing measures.
Social distancing guidelines published by the UK government suggest remaining at least 2 meters apart from other individuals from outside of your household.
The nature of the removals industry means that following social distancing guidelines is particularly difficult, the British Association of Movers (BAR) has acknowledged "that it remains the case in our industry that we are unable to comply fully with the social distancing measures outlined by the Government, and our Members must, therefore, take all appropriate measures to mitigate any associated risks."
However, attempting to stay as far away from your movers as possible will go a long way to upholding these protocols. Where possible, limiting the number of people present in your household who are interacting with the movers will help to maintain the highest level of safety.
If you have children or numerous occupants in your house, ensuring they remain separated from the movers is suggested.
Providing a space for movers to wash their hands, should they need to, can go a long way to upholding the best safety measures. It is also advisable to acquire face masks and gloves if you are likely to interact with the crew members.
Maintaining social distancing measures and following these recommendations will certainly help you to cope with your moving day.
Questions You Can Ask
Prior to considering employing a removals company, it is vital to establish how the COVID-19 pandemic has impacted their practices.
The BAR is closely monitoring all members, ensuring that government protocol is strictly adhered to. Individuals that use BAR members for house moves do so in the knowledge that they can expect complete transparency and will receive a high level of service throughout their move.
Regardless of whether a removals company is a BAR member, it is important to ask what steps are being employed to safeguard both yourself and their employees against the Coronavirus.
Here are some key questions you can ask:
Can you obtain a survey remotely to lessen the requirement for someone to come to your home?
Will the crew follow social distancing guidelines?
What personal protective equipment (PPE) will the crew be provided with?
What measures are homeowners required to follow? (Do you need to wear a face mask, provide handwashing facilities etc)
What training have crews had on COVID-19 safety?
Are they monitoring the wellbeing of their crews?
What happens if you or anyone in your family becomes ill?
Raising these questions with a removals company you are considering employing will help to put your mind at ease, helping you to cope with moving during the COVID-19 outbreak
Be Prepared
With government restrictions on house moves being lifted there is expected to be a dramatic increase in demand.
Ensuring you stay well prepared by either booking early or provisionally scheduling your move could be vital in preventing any additional delays.
Whilst you are waiting for your moving day to arrive there are lots you can do to ensure you can cope.
If you have some time on your hands during the lockdown, you could organise your belongings and decide what you will be bringing with you to your new home.
For the items you are not bringing, you can separate them from the keepers, ready to be donated, put up for sale or recycled once the lockdown constraints have been removed.
If you have access to your removals boxes or already have suitcases and boxes of your own, it could be a good idea to start packing some items (providing your removals firm are not doing this for you.)
A top tip is to pack up your lesser-used items.
These can be packed up and storage out of the way ready for moving day, just make sure to keep your everyday items handy!
Being prepared well in advance will certainly ease the pressures of moving during the COVID-19 pandemic, helping you to cope with your move.