We know how hectic moving can be, but we all have to go through sooner or later. It is like a trial everyone faces from time to time.
There is hardly anyone who has not shifted from one place to another in their lifetime. So if you think you can save yourself from the struggle of moving locations, then you are wrong.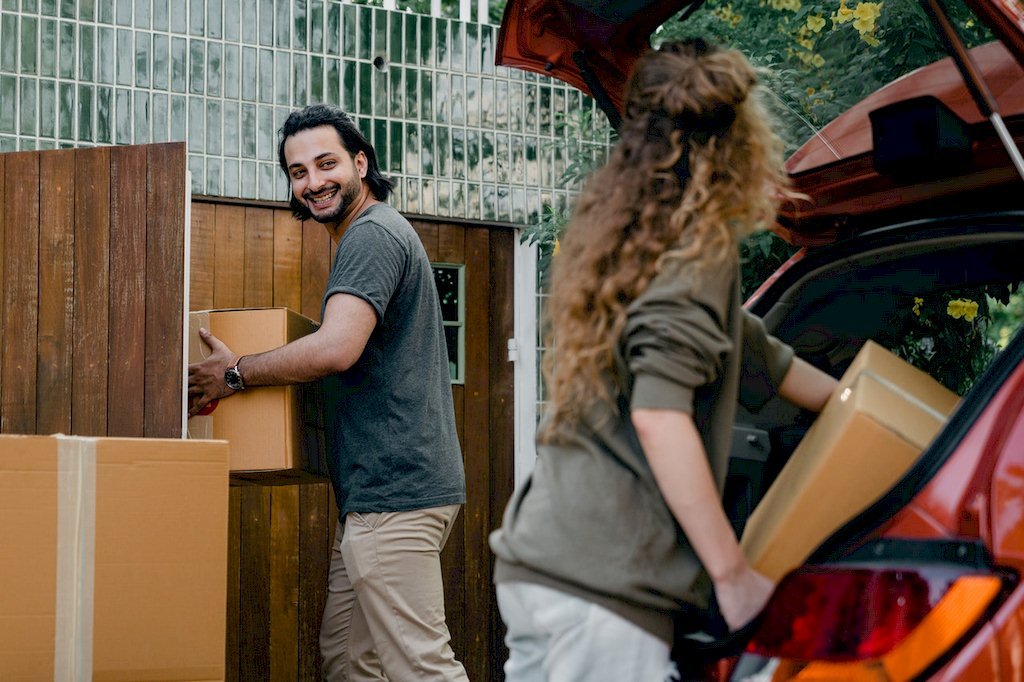 If you happen to be a beginner at this, brace yourself for unexpected things while moving. You may make some moving mistakes, which we will help you avoid to have a peaceful journey.
Even the ones with experience at moving can get tired of going through the whole process. However, you do not have to stress over it as we have got you covered.
Yes, there is a possibility that you may have a smooth experience while moving. Whether you are moving for the first time or have done it before, some tips can make your journey better.
There are numerous tips you will find on the internet, but only a few are functional. If you do not have a moving checklist by now, then why not make one and get started with your move.
There is absolutely no time to waste, and you need to stay focused to make your move easier.
Here are some essential pro-tips to have a pleasant and fun moving experience:
---
Read Also:
---
1. Pack the Necessary Items Only
There is no point in taking everything with you while moving. If you are unlikely to use some of the goods, then leave them behind. It will help in organizing things better and avoiding the clutter while moving.
However, if you are a hoarder, it may be challenging to get rid of some things. In this case, you can rent out a storage unit and keep the goods there for as long as possible.
2. Keep the Essentials with You
First things first, prepare a small bag in which you can keep all of the traveling essentials. The journey can get long and tiring, so you need to have the necessary accessories within your reach.
Some essential moving items can be your toiletries, kid's toys, snacks, water, documents, medicine, etc. Just keep these things near, so you do not have to go back and forth looking for them in other bags.
3. Put a Label on Every Box
Labeling is one of the pro-tips that have helped a lot of people while moving. Always label all of the boxes according to the rooms, with necessary descriptions.
It may seem tiring at first, but it is a life savior. After moving, all you will have to do is open the boxes according to their labels and save time.
4. Take Help from the Professionals
Who said you have to do everything by yourself? If you have an excellent moving budget, hire professional movers, and get your job done at reasonable rates. However, do your homework about the company you will be hiring.
Check the services they provide and if they are reliable to hire or not. You can also interview a few companies and then make the final decision.
5. Plan on Disconnecting Different Facilities
Think wisely and schedule appointments with the service providers of various utilities, like electricity, internet, cable, and gas.
Do this at least a week before making your final move and keep everything shut while leaving. You would not have to worry about any pending payments or paying the bills for the upcoming months.
6. Plan Ahead
It might sound cliché, but it is always better to plan and pack the necessary items in advance. Try not to depend on the last-minute packing as it will only cause more stress and chaos.
By planning, you will be able to relax and think calmly on the day of shifting.
Conclusion
Now that you know about the pro-tips of moving, why not start practicing them on your next move?
Try following the tips mentioned above and start your new phase in life with a broad smile on your face. Over time, you will excel in moving and will not have to worry much about it anymore.