Kitchen ventilation systems are essential to the cleanliness and air quality of your kitchen and allow you the flexibility to cook a wide variety of foods.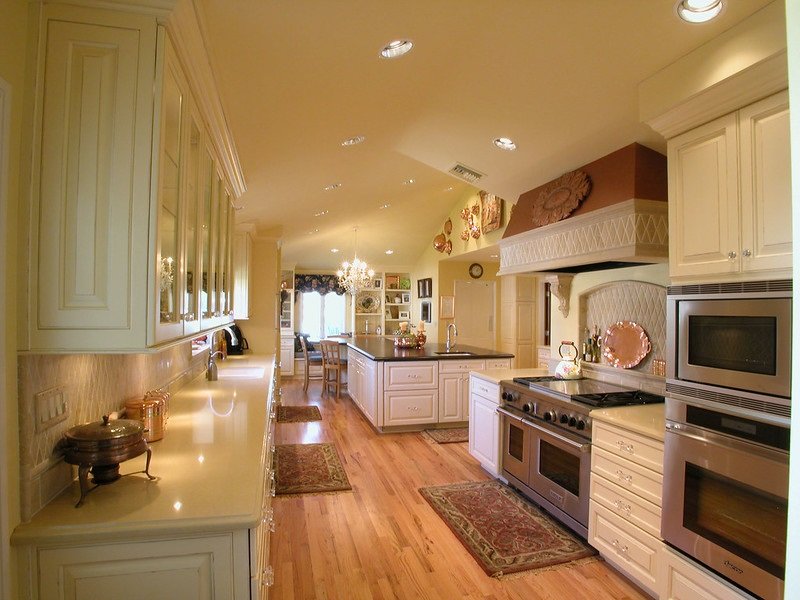 A ventilation system starts with a quality range hood to draw smoke and grease upward and out of your kitchen.
Copper range hoods are an excellent choice, as the metal fits the style of any kitchen and adds the benefit of antibacterial properties. Here are 5 reasons to consider a cooper hood for your kitchen:
1. They Provide a Gorgeous Esthetic
Copper range hoods have a refined and stylish aesthetic that will win many compliments from guests to your home. A kitchen is a natural place for gathering and a beautiful oven hood creates a natural focal point.
Copper has a beautiful aging effect called the patina that will turn your hood into a slow-evolving work of fine art. The patina effect harnesses the natural aging of copper to create a subtle and rustic darkening effect.
---
Read Also:
---
2. Copper Range Hoods are Fully Customizable
Many buyers would imagine the bright bronzy-gold color of copper in the middle of their kitchen, perhaps ruining the aesthetic of a kitchen with a cooler color palette.
In reality, copper hoods come in a large variety of colors, both metallic and matte, and a variety of sizes and designs to meet your preferences and to find a hood that matches perfectly with your kitchen.
3. They are an Excellent Value
Copper range hoods have excellent long-term value. The hoods will last decades and have classic staying power over quickly evolving kitchen design trends.
While cooper hoods are not the lowest-priced option on the market, you will be able to find a style that suits your budget. As a key component of a well-designed kitchen, they also increase the value of your home.
4. They Last a Lifetime
Cooper is a strong metal that resists stains and scratches and will maintain its function for decades. Copper also naturally heals itself, so that any blemishes or scratches naturally disappear with time.
If your hood does sustain any major damage, you can have it refinished and easily restore the surface to its former glory.
5. They Protect your Health
The antimicrobial properties of copper can reduce bacteria in your kitchen. While some oven hoods consist only of a small awning, copper hoods are properly designed to funnel smoke upward, reducing the amount of carbon monoxide and other air particles that you and your family would not want to breathe while cooking your meals.
Have a Copper Range Installed in Your Kitchen Today?
If you are preparing for a kitchen remodel or are just in the market for a new stove and range system, don't forget that oven hoods, in addition to their functionality, act much like the art you choose to hang over the fireplace.
It will be an instant focal point for your kitchen. While you might be tempted to focus on the countertops or appliances, remember to budget for and take time to select an oven hood that will bring the design of your kitchen together. Copper range hoods are a great place to start.