While some people are naturally more private than others, most of us don't like the idea of being watched in our private spaces, our homes, and gardens.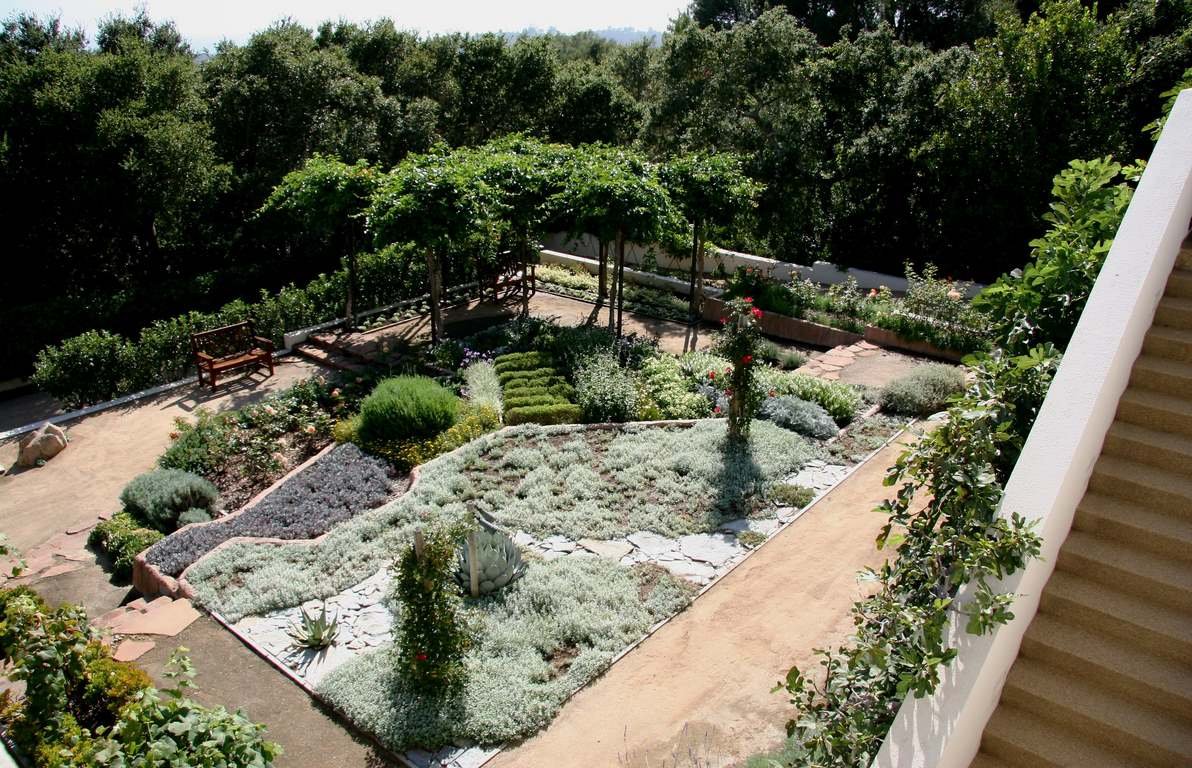 If you live in a busy and built-up area, having a private and peaceful outdoor space that you can call your own might not seem very easy.
However, the good news is that there are lots of different things that you can do to add some more privacy to your garden with fencing, hedges, plants, screens, and many other options, lots of which can be ideal projects to do on a budget.
Whether your garden is a small plot that's overlooked on all sides, or you only have a small fence separating your garden and your neighbors, there are plenty of options to consider when it comes to making your space more secluded.
Privacy Fencing
Privacy fencing can be installed in any garden, and it is one of the most effective ways to block your space off from the surrounding areas.
Along with this, installing privacy fencing can also be useful for keeping intruders out and deterring burglars and other criminals from entering your space since it is often quite tall.
There are several different types of fencing that you can use as a privacy fence. Wooden fences are a popular choice, while vinyl fences might be an ideal option for you if you want something that is made from more durable material and does not require as much maintenance over time.
Check out St Louis fence companies like Fence Depot Co to find out more about the type of fence available for you to choose from.
Pergola
A pergola can be a great addition to your garden space if you want to get a sense of privacy and instant shelter from the sun. Timber is a common material for pergolas; however, you can also get them in other materials such as wrought iron, UPVC, and galvanized steel.
You can have a pergola constructed for your garden by a contractor, or this might be a job that you can do on your own if you have the right skills and are looking for a project to complete for the summer.
A pergola will need a level base, and you may need to use bolt-down fixings to secure it to the ground. Once it is in place, you can create more privacy with climbing plants up the sides and across the top.
---
Read Also:
---
Another idea for getting more privacy in the garden is to adapt an existing area of your garden to create a hidden area to sit and relax. Hurdle panels are an ideal way to create a more private area in your garden.
You can also easily use them to cover up ugly walls or fences that you might not yet be able to replace, along with being very renter-friendly. Bamboo fencing is another great way to section off an area of your garden that is more private.
Whatever area you choose to screen off, you can add some comfortable seating, pillows, and throws, and a fire pit for a cozy and comfortable place to relax in the summer outside.
Decorative Screens
If you only need privacy in one area of your garden, then one way to make it a little bit more secluded while adding some interest to the space is to use decorative screening.
This is a great method that allows you to get both practicality and aesthetics from your space. You can get privacy screens for the garden that are made from a range of different materials including durable wood or plastic composite.
Water Features
Perhaps your garden is private in terms of what people can see, however, you're mainly worried about your neighbors listening in to your conversations when you are outside.
While most of the time it might not be something that you worry about, it can be concerning if you have a nosy neighbor or if you're on the phone or talking about something private and would rather not get up and go into the house to speak.
A water feature is a great way to add more sound privacy to your garden. Not only is the sound of trickling water quite relaxing, but it can also be ideal for masking your conversations, making it easier and more comfortable to take work phone calls or hold Zoom meetings while working outside in your garden.
Shade Sail
If your garden is overlooked from above, for example, if there is a nearby apartment block, then you may want to consider installing a shade sail in your garden.
These are usually made with durable, woven polyester that is stretched taut and fixed to the walls, fences, fence posts, or trees. Alternatively, they may be freestanding, attached to purpose-made poles.
A shade sail not only provides privacy for gardens that are overlooked from above, but it can also be ideal for offering protection from the sunshine and the rain.
You can get them in a large range of colors and sizes, so there's always something that will fit well in any garden whether you like bright and colorful or calming and neutral colors.
Soundproofing Panels
If you live in a busy area, loud noises from outside like loud conversations, barking dogs, music, and traffic from the road can all be quite intrusive when you are trying to relax in your outdoor space.
While any kind of fencing can be ideal for reducing noise to some extent, you may want to consider installing noise reduction or soundproofing panels to have the best effect.
They are made from interlocking panels of wood, which reduces the gaps through which the sound can travel, helping you keep your garden quieter and more peaceful no matter what is going on around you.
Feeling overlooked or being able to hear everything that's going on around you can make your outdoor space less appealing. Keep these ideas in mind for a more private, secluded space where you can enjoy your me-time.