Pergolas make a great addition to any backyard. A pergola offers welcome shade on sunny days but allows you to enjoy the openness of outdoor living.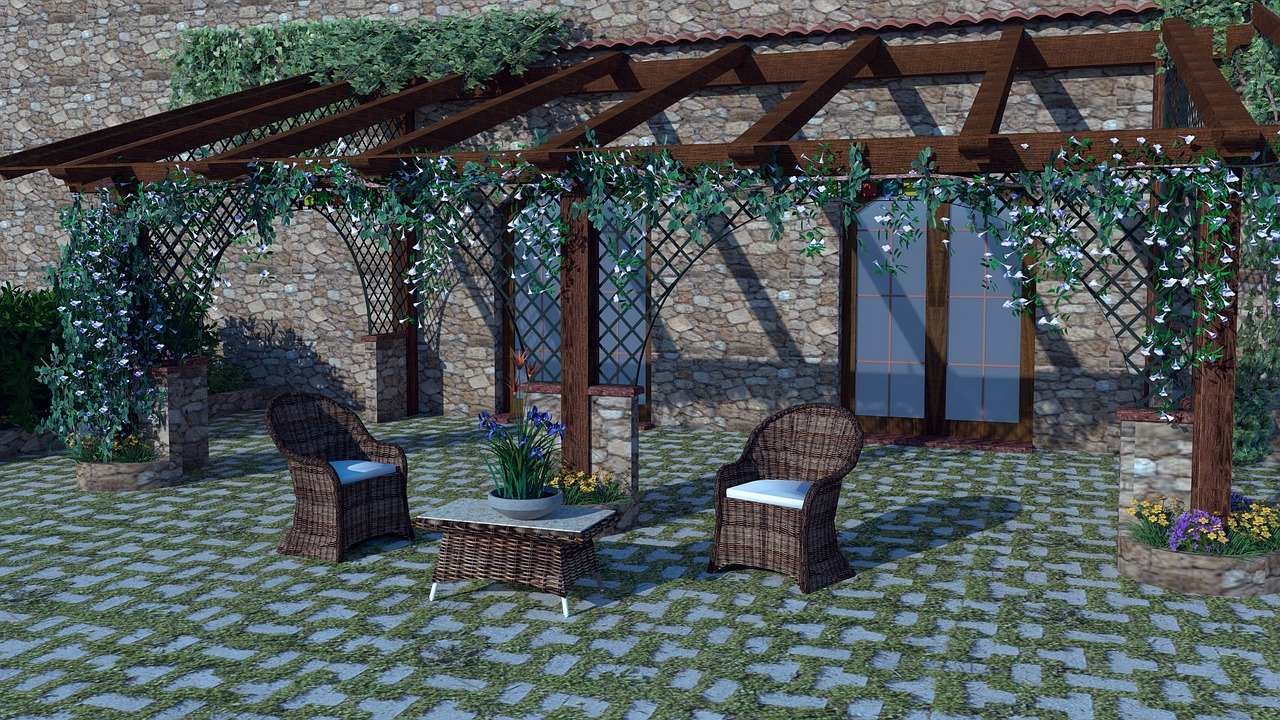 Choosing the right pergola isn't always easy, and there are a number of different factors you'll need to weigh up to get the right pergola for your home.
One of, if not the most important, consideration is what material to use for your pergola. Let's take a look at the three most common building material options available:
---
Read Also:
---
The Good Old Original Wood (or Timber)
Pergolas made from wooden materials are a popular choice due to its natural look and feel, adding an elegant touch to your backyard. And generally wood as a building material is less expensive.
The downside of using wood or timber is that with exposure to the elements, wood naturally weathers with age and is susceptible to damage from warping, cracking, mould and rot.
There are some kinds of wood that are naturally more resistant to things such as mould and rot, and heavier woods are less prone to wind damage.
To maximize its longevity, you should look at treating the timber or giving it a new coat of paint every few years.
Prevent mould by regularly wiping down your pergola frame with a cleaner (such as bleach), especially during wetter periods.
Light and Easy with Aluminium
Aluminium is one of the modern materials that are used for pergolas.
They are a popular choice as a building material for the outdoors, as it is lightweight, and together with a weather-resistant paint finish, basically immune to rust and mould.
Therefore very little maintenance is required. It is a great choice if you're looking for something you don't have to pay much attention to once its installed, other than giving it an occasional little wipe down.
However, aluminium does generally cost more than wood, and being a lightweight material, it is not as sturdy and can be blown down or twisted by strong winds.
Aluminium can also become hot when left in direct sunlight, so be careful not to touch the frame on those sunny summer days.
Strong as Steel
Steel (such as Colorbond Steel) is another modern material with excellent weather protection properties. It is the sturdiest of the three materials mentioned.
Not only does a pergola with a steel frame hold up extremely well in bad weather, but it's likely to last the longest.
Steel is more expensive but is generally maintenance-free for the lifetime of the pergola. The only thing you should really be looking out for is rust.
And a key way to prevent this is to ensure that your steel frame has a 100% zinc coating (ie. galvanised steel) or coated in a zinc-aluminium combination paint.
There you have it, a run-through of the three most common building materials you can choose for your pergola.
What you choose in the end will probably come down to a matter of personal taste. If you're in the market for a pergola, Outdoor Impressions, one of the premier pergola builders in Melbourne, can help.