There are different styles, colors, and textures of roofs that make home designing fun and exciting. But, did you know that matching your roof design with your interiors can maximize your home's beauty and increase the value of your property?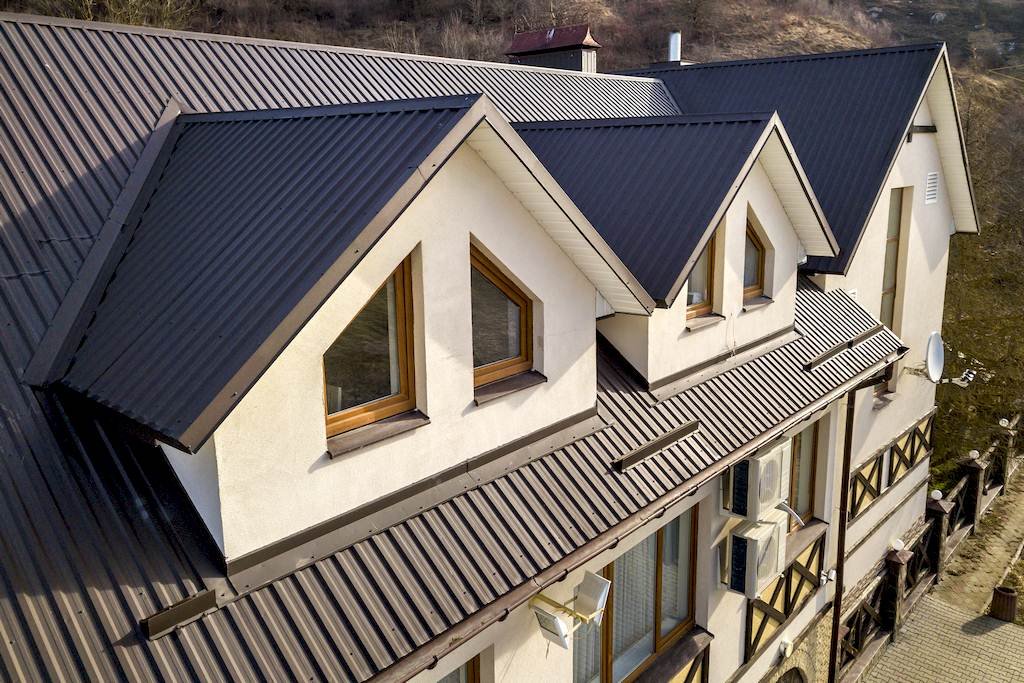 In this post, you'll learn the important reasons for matching your roof design with your interiors.
---
Read Also:
---
1. Brings Out a Brilliant Home Appeal
Pearson Roofing Company, a roofing expert, explains that custom-designed roof and ceiling offer a brilliant home appeal. A white ceiling alters the visual impression of a particular room, making it grand and more spacious.
A cathedral roof provides your interior a spacious feel. By the looks, a drop roof design is compact, offering a contemporary twist. When it comes to modern homes, a cathedral roof is still trending.
So, what can you incorporate into your interior to best match a cathedral style roof? Provide a stylish and sleek modern alternative to offer a classic look, employing chandeliers and pendant lamps.
With an innovative roof design, along with proper lighting techniques, your existing room's appeal stands out.
Check out these roof designs to bring out a brilliant home appeal:
It is favored by homeowners who are meticulous about visual appeal because the style is unique—long pitch, two sides with contrasting short and long lengths, and asymmetry features.
This roof design provides more wind resistance as compared to a standard gable house.
Saltbox roofs are usually featured on homes with two storeys on one side and a single storey on the opposite side.
It resembles a triangular shape when viewed from the front yard of a home. Gabled roofs have several varieties that are beautiful and functional at the same time.
They are suitable for homes with extra wings. Each section of your house will have access to the cross-gabled roof, delivering incredible aesthetic appeal.
This roof design has curved planes, creating a unique curb appeal. For high wind areas, a lower slope is recommended; a higher slope allows water run-off.
2. Excellently Protects All Things inside Your Home
Roofs come in different types as they're made out of varying materials. The type of material of your roofing system would also reflect the level of protection it can provide to your interiors.
For instance, if you live near coastal areas, you can benefit from installing an aluminum metal roof, which is long-lasting and can resist saltwater.
By doing so, you're able to maintain your home's curb appeal for quite some time. This means that roof repair or shingle replacement won't be necessary anytime soon.
3. Creates Aesthetic Harmony Between Outdoors and Indoors
Just imagine a spacious house comprised mostly of wooden materials. So, what type of roof is applicable in such a house design?
Colored tiles blend well with natural mastic wood materials. For instance, by using a "brown terracotta" colored tile, it makes the yellowish color of your wooden home more noticeable.
For a two-storey, half-timbered house, you can install a gable roof that is coupled with wooden walls and white brick masonry. If you have this type of roof, you can harmonize it with dark gray ceramic tiles, offering a fresh look.
Match According to Your Home's Needs
Each material has its own aesthetic value, features, and benefits. Take a look at these features and benefits of common roof types installed nowadays:
Metal Roofs
Metal roofs may come as copper (long-lasting), aluminum (saltwater corrosion resistant), zinc (lowest meting point), or steel (comes in galvalume, galvanized, and weathering steel variations).
A metal roof is energy-efficient as it is 50 to 60 degrees cooler as compared to a dark-colored asphalt roof.
Choosing a light-colored metal roof, such as white, light green, beige, peach, light bronze, or blue, is advisable if you live in an area with a hotter climate.
Asphalt Shingles
Asphalt roofs come in varying colors, styles, and textures. They are durable, easy to maintain, and are cost-effective.
They can resemble cedar shakes, slate, tile, or wood, which means that they can match whatever home interior style you have.
Slate
If you want a roof that greatly increases the resale value of your home, it got to be slate. But you need to carefully choose between Clay Tile Vs Concrete Tile. It can be expensive but worth the money because of its unparalleled longevity (could last over a hundred years).
Conclusion
It's imperative to match your roof with your interior. By doing so, you'll be able to maximize the aesthetic appeal of your roof.
Choosing the right color, texture, and style of roof can enhance the beauty of your interior, increasing the appeal and value of your home.