Do you replace a carpet in a new home?
That is up to you!
Maybe the carpets are worn down, or maybe they are not the look you love; it depends on your style and texture preference. Installing new carpets in your home will make the place feel like new.
If you are going to replace a carpet, here are the best new carpet trends to try for 2021: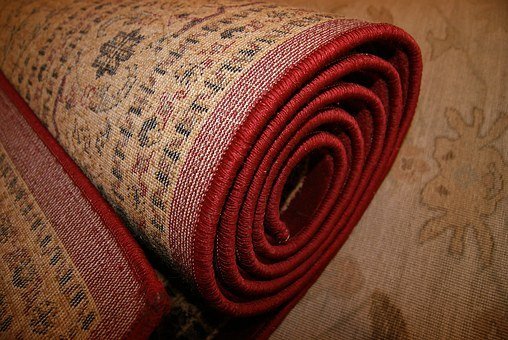 The Best Carpet Features
If you need help choosing the right carpet for you, consider the type of carpet you need. You need to take into account the carpet fibers, cushioning, style, underlay, and installation.
Think about carpet fibers; you need something durable with stain-proof qualities. Choose a fiber, like nylon that is easy to maintain! If you like extra-cushioning, you will have plenty of beautiful styles to choose from.
Another important factor in carpet shopping is choosing the best carpet underlay. Carpet underlay is critical to the health of your carpets.
Cushioning improves comfort, increases carpet life, and makes cleaning a breeze. A carpet specialist will help you choose the best underlay for your needs.
Five New Carpet Trends to Try
Carpets are not only about functionality; your carpet should bring a beautiful design element into your home as well. In 2021, carpet manufacturers are stepping up their game in style and innovation.
Here are the best new carpet trends this year:
1. Carpet Tiles or Planks
That is right; carpet tiles are a hot trend in 2021. Why? The style options are endless! You can create unique patterns with various colors and patterned tiles. Create an area rug or tile the entire space!
Carpet tiles are just as fashionable as they are functional. These tiles are waterproof, stain-resistant, and easily replaceable. No need to replace the entire carpet; you can easily replace and install tiles at home.
2. Natural Fibers
Natural fibers are made of wool, jute, sisal, seagrass, or similar materials. If you're interested in a more organic look, natural fiber carpets are perfect for you. The texture and weave make these rugs a perfect addition to a stylish room.
The fibers are naturally strong and resistant to stains or wear and tear. Plus, it is an eco-friendly option!
---
Read Also:
---
3. Vintage Rugs
Why not try a vintage rug? You can bargain hunt for a great deal on a Turkish or Persian rug!
Vintage rugs are really on-trend this year, so why not recycle an old rug? A Turkish rug can pair well with any design style and elevate the look of your room.
4. Layer Rugs & Carpets
If you cannot decide on one carpet, there is no need to choose. Layering rugs on a carpet is a great way to update a carpet or add more warmth to a room.
Layer rugs and carpets of different textures and styles to update the look of your room.
5. Big Patterns
There is no reason to be shy with big patterns. Stripes, plaid, and mix-and-match carpets can really finish off the style of the room.
Big patterns are one of the biggest carpet trends of 2021 because they add style and personality to any space. Stay simple with furniture but mix-and-match textured pillows, curtains, and carpets!
Time to Replace Your Carpet
If wear and tear did not convince you to replace your carpet, these patterns will!
So it is time to start the search for the perfect carpet; make sure you never forget the importance of the right carpet cushioning. And if you are brave enough to install a new carpet yourself, then good luck!
For more on home design, check out our blog!