Many people moving into or buying a new property might dream of getting an old 'fixer-upper' to renovate.
Not only are these properties usually a lot more affordable than new builds, but they also give homeowners a chance to create their dream home. You can knock down walls, add additional features and start from scratch with a completely blank canvas.
Although many benefits to renovating an old house, it also comes with its fair share of issues and challenges.
Taking on an extensive renovation project takes time, effort, and money – something that any homeowner should be aware of before purchasing a property.
Renovation projects will often go over budget and schedule, meaning that if you're hoping to move into the home when you're finished, you may have a longer wait than you expected.
Similarly, if you were hoping to get the house back on the market, you may have to wait a while before you can reap the financial benefits of all your hard work.
Here are our top tips on renovating an old house where to start, plus some expert advice from professionals who have done it many times before.
How to Renovate an Old House?
Renovating an old house can be a fun and exciting project, but that doesn't mean that it doesn't come without its own set of challenges and specificities.
Some of the issues you could encounter when renovating an old house include:
Unsafe electrics and wiring
Leaky roofs – which can be costly to fix
Inefficient heating and plumbing
Mould, damp, and mildew
Hazardous materials like asbestos
Old windows that need to be replaced
Foundation and structural issues
There are also plenty of things that you need to think about before even commencing a project, like getting a building survey organized, taking out insurance, creating a project plan, and coming up with a budget that includes any unforeseen costs that could come up.
Many people choose to renovate an old house because it's a challenge that could result in serious rewards – regardless of whether you plan to live in the house or sell it after the project is complete.
Be willing to put in the hard work and accept that the project might take longer and cost more than expected. We think you have an exciting adventure coming your way if you do so.
---
Read Also:
---
Renovating An Old House: Where to Start?
Renovating an old house is very different from renovating a modern one. This is the case mainly because many potential issues and challenges could come up during the project.
You'll also have to consider structural work and updating certain features to be safe and liveable – things that you most likely wouldn't have to consider too much with a modern property.
Here are the main stages of a renovation, and where you should start:
Planning Permission and Building Surveys
Buying a property and then being denied planning permission down the line can throw a real spanner in the works, so you should always search for houses that have planning permission already or get these granted as soon as possible.
You should also get a professional to conduct a building inspection and survey where they'll be able to identify any issues you may need to address.
Organize The Project and Any Contractors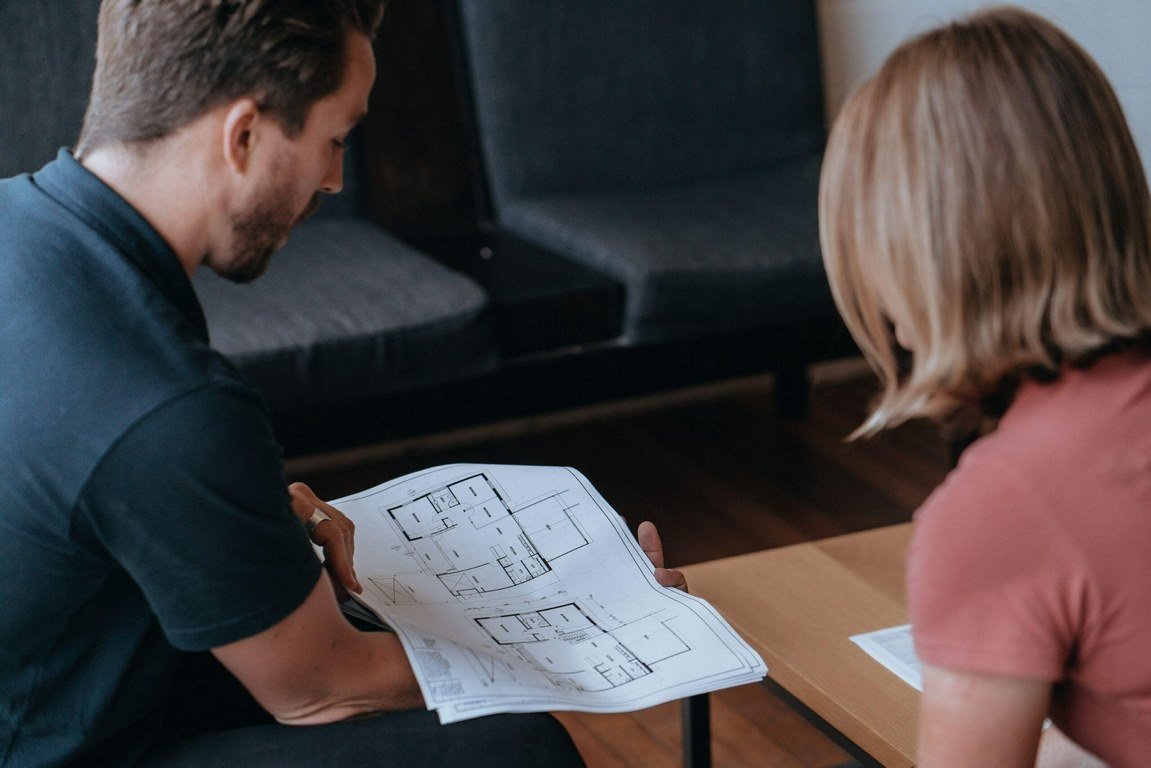 Now you can start planning out the project. This will include what you want to achieve, how long you think it will take, and how much money you want to spend.
In most cases, it's not possible to complete everything yourself. You may have to call in contractors to help you when it comes to building and designing your home.
Come Up with a Schedule of Works
A schedule of works is a list of all the jobs that need to be completed throughout the project, in order.
This not only helps you to keep your project on schedule and within budget but is a useful document to share with all your contractors,
It includes both external and internal work, like repairing the chimney, removing carpets, fitting a new kitchen, and replacing windows.
Start Renovating Your Home
Now it's time for the most exciting part, getting renovation started! You and your team can work through your work schedule and keep everything on track.
Tips from Home Improvement Specialists
Renovating an old home is hard, but by following these tips from home improvement specialists, the whole process will be a breeze:
Respect Original Features and Don't Try to Strip Them
Especially in other Queenslander home projects, people tend to strip out all the original features that make a home unique.
If you're purchasing a period property, take time to research the period and embrace the house's quirks rather than remove them.
Be Strict with Your Budget, But Expect Changes
Try to create a budget as accurately as possible before doing any major work, as this will help you and your team stay on track.
But don't worry if changes happen and you have to adjust your budget accordingly.
You never know what's going to come up with the house renovation that could cause you to increase your budget – this is the risk you take when renovating an old home.
Apply For Any Planning Permissions As Soon As Possible
If your house doesn't have planning permission before you buy it, you want to get this sorted as quickly as possible.
Delays in planning permission granted can cause major hold-ups with your project, causing you to go over your time and budget plans – especially if you have a whole team of contractors just waiting on you.
Final Thoughts
If you're looking to sink your teeth into a new design project that will challenge and test you, renovating an old home could be the perfect opportunity for you.
Perfect for risk-takers and people who are willing to put in the time and effort, the satisfaction that comes with sprucing up an old home and bringing it into the modern day is endless.
If you're about to commence on a new renovation project, we hope that this information and advice will help — we're already getting excited for you!
---
Author Bio:
Mitchell Curtis, owner, and director at Watara Homes, has been part of the team ever since his father, Geoff (then owner), employed him as a carpentry apprentice in 2007. After going through quick progression and taking on more responsibility, he was able to take the reins in 2015 and built on his father's strong reputation, taking on a wide range of renovation and extension projects in Brisbane City and Surrounds.
---