There are many reasons one would want to renovate their home. For most people, it's all about creating a better environment for themselves and their families. Moreover, having a quality and comfortable home gives you the confidence to welcome guests to your space.
You could also invest in some renovations if you're looking to sell your home soon. If you've been in the real estate industry long enough, you know how much impact this can have on the value of your home. Unfortunately, this can be an expensive investment if you're not careful. For that reason, many people consider the renovation as an extra and added cost but only some of them are aware of home renovation finance.
You will be surprised to know that there are certain renovation ideas that can help you on how to renovate a house with no money or in less than 1000 AED/Dollar/Pounds. If you need help with this expense, see if car title loans could be a good option for you.
Of course, before you start channeling money into this project, it's important that you consider all factors first. This way, you can decide whether to renovate or demolish house. Remember, the current condition of your home may not be favorable for renovations. If that's the case, you might want to demolish parts of it and then rebuild these areas. However, if you decide that renovation is the way to go, then this article is for you.
There are several ways that you can renovate your home at a very low cost. Let's explore them in detail here!
21 Tips on How to Renovate a House With No Money (on a Budget)
1. Start with the Front Door
You need to start with the front door and get it renovated through quality is driven, home builder. Remember, this is one of the first things that visitors see when they come to your home. Therefore, it has to be as beautiful as possible.
The front door can be painted but if it is renovated, it will create an impression among the guests and will also increase the resale value of the house at the same time.
A customized or bespoke model made from quality wood or faux wood can cut costs and also increase the lifespan of the house.
2. Go for Full-Length Curtains
Full-length curtains are 0.5 mm longer than normal curtains. However, they create a fantastic and positive atmosphere as compared to a normal curtain.
It makes perfect sense to opt for these curtains and the color must not be black so that the room remains cool.
---
Read Also:
---
3. Kitchen Tiles
The first thing to change in a kitchen is to change the worktop and opt for tiles. You can go for a smart worktop that does not require much cleaning.
You can choose laminate to build the worktop (if you don't want to bother with tile cutting) as it looks very luxurious and yet does not cost much. The tiles created can look striking and give an illusion of a high-cost design. You can also keep windows near the kitchen to keep a positive atmosphere around the house also.
4. Change Your Rug
5. Hang Amazing Chic Shutters
You can instruct a home or house builder to install small shutters for complete privacy. These lights also act as a perfect way to get some light in your house.
You can add light voile drapes or do away with the simple windows treatment altogether to bring life back to the area of the windows.
6. Time to Upgrade the Shower
You can upgrade the shower if the water pressure is low.
You can do that by installing a pump to increase the pressure along with a thermostatic shower valve to maintain the temperature. Believe me; it will cost less than 500 bucks.
Everything you need to know about the best thermostatic shower system you can read here: ever-unfolding.net/best-shower-system-reviews
7. Install Alcove Shelving
The shelves help to tailor-make and fit the content or books in an organized manner.
You can create your own super-efficient library system.
8. Include Skylight
The velux skylight or new flat-room system is a relatively inexpensive manner to bring light to the darkest of areas.
It again cost less than 500 bucks if you hire a professional home builder.
9. Restore Old Tiles
If the tiles in your house are old that they are looking bad and losing their functionality also, it's time to restore the floor to its former glory by replacing a new floor or opting for high-end cleaning services. However, for that, you will need some heavy tools such as the best tile saw. Or, you could opt to do the deep clean yourself.
10. Sash Windows
You can opt for sash windows to improve the performance and visibility factor in the house also.
You can also opt for professional sealing to avoid any noise or dirt. Think it as a 5-star hotel experience!
11. Get a New Sofa for Better Living
Today, sofas are light-weighted and can make you feel like a VIP. There are many bed-shaped sofas also available in top furniture stores at good costs.
You can opt for new upholstery which will cost you only between 300 to 500 bucks.
If you already have a new stylish sofa in your house and if you are looking for a more basic investment then a new mattress would be a good option.
You can read reviews online before investing in a mattress. There are different comparisons available such as Lull versus Casper comparison. With proper research, you can always get the best deal.
12. Opt for Smart Appliances
Many smart appliances like OTG, Chimney, fridge-freezers, and other appliances can add to the Wow factor.
It has a twin cooling system that allows the freezer and refrigerator components to be controlled and cooled independently.
You can opt for an ice cube dispenser and crusher with a built-in filter. You can also opt for free UK mainland delivery also.
13. Use a Stylish Stair Runner
You can use a stylish stair runner to update the stairs. These stairs look cool and smart at the same time.
14. Wall Panels
Wall panels add interest to tasteless rooms and create a more positive atmosphere in the house also.
15. Use Glass Panels
The high-gloss glass is a perfect and sleek alternative to tiles in the bathroom area. It is very easy to clean and maintain.
As colored glass can be pricey, so you can take the help of a professional home builder or renovation expert to get a panel for 800 bucks or less.
16. Opt for a Fireplace
You can opt for a cost-effective cast-iron model-based fireplace at reasonable prices. You can also opt for installation or maintenance services also.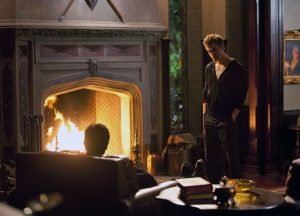 17. Restore the Period Cornicing
You can opt for period cornicing which requires sound expertise and lots of patience also.
18. Opt for On-Trend and Creative Carpet
You can think ice-cream color as a fashionable and positive color.
Just choose a wool blend for flooring and opt for a durable and soft piece instead of the bulkier one!
---
Read Also:
---
19. Concentrate on Lighting
Yes, changing the lighting is best and cost-effective.
You can install the LED lights using a ladder safely and opt for the different color schemes as per the mood of the occasion (party, relax, etc.)
20. Paint Your House
You can paint your house or room depending on the budget. Using blue or red colors can redefine the possibilities of positive thinking at the same time.
21. Create an Instant Lawn and Grow Some Vegetables
Yes, you can contact a lawn provider or a home builder to install a small lawn that can be easily covered also. It is already popular in China and helps to enjoy homegrown food. Though, maintenance may cost you.
However, it is still a great option keeping the budget in mind and the benefits of a homegrown compact lawn installed near your balcony are limitless as you will consume the healthiest of the food items.
---
Author Bio:
Lisa Parker loves pursuing excellence through writing and has a passion for writing. She is covering different fields of writing and her work has been published on various sites related to traveling, shopping, health, mobile phones, and technology peeks & perks.
---