Carpets
augment the beauty of homes. In addition to this, a fluffy carpet gives a sense of protection as well. It especially becomes an essential item in case there is a child at home. Children can play comfortably over this, as the carpet reduces the risk of getting injured while playing.
An expensive carpet requires additional maintenance, yet it works wonder as the flooring adornment and provides overall comfort. Selecting the right carpet is not an easy task as there are too many options available.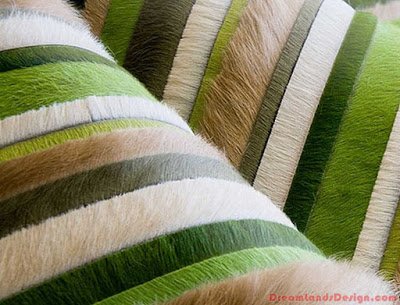 Luxury cowhide rugs
Different products have different features and requirements. Some of the products require vigorous cleaning and proper maintenance which may not suit the busy schedule of home owners. Therefore, to select the right carpet, you should gather details about the options which are available. You can find information from a reliable carpet shop in this regard.
Padding is an essential thing to consider. Proper padding can cost a little bit. However, adequate padding is required for proper support and extra cushioning. The padding is normally made from foam or rubber. These help in covering the imperfection of the flooring. Proper padding also works as a great insulator. In case the noisy neighborhood is an issue, the carpet padding can provide desired relief as it soaks up sound.
Before making the purchase you need to consider the styles available. The styles include plush, Saxony and Berber. Plush ones are created out of twisted piles. These are thick and soft. This type of carpeting has got an inviting appeal.
Saxony is lot like the previous type. It is considered the most common type. Both of these carpeting are suitable for the bedroom or living room areas. Berber is created to withstand dirt and excess use. This one is dense and durable. Therefore, you can easily use this at the dust affected areas of home.
Carpets must match the budget. These items reflect your lifestyle. While making the purchase, it is wise to consider the maintenance cost. Most of the buyers explore the materials available prior to purchasing one.
Along with styles, the colours and patterns are important aspects to consider. Before picking on a particular shade determine your desire. You must first decide what type of appearance you want to accomplish. Choosing the right colour is nothing but applying the sense of coordination. The shade of the carpet must match the tone and mood of the room.
Luxury rugs can add to the splendour of the interiors. While selecting the right rug, make sure to explore the various materials and patterns. Try to find a reliable store for the carpets and rugs.