Banisters. Balusters. Balustrades. Newel posts. Spindles. Handrails. These make up the staircase that not only keeps people from falling down your stairs but also gives your home a sense of style and class.
Unfortunately, as an essential feature in your home, your banisters are often overlooked and may have become outdated or drab over time.
If you've lived in the same place for a long time, your stairway may have become old-fashioned or overused. No matter what type of house you live in, there are many ways to upgrade those banisters:
1. Paint The Banisters a New Color
Painting your banisters, in a different color is the simplest and most obvious way to give them a new look. You can either employ professional painting services in Johnson County or do-it-yourself (DIY) if you're quite the handyman. If you opt for the latter, you can get as creative as you want.
You could paint the entire thing with a color that stands out from everything else in your home. If you have hardwood floors, choose an accent wall color to match. A light gray would be perfect because it will complement any other colors in the room without being too dark or overpowering when paired with natural lighting.
If there's a lot of brown furniture in your home, consider painting your banister blue so it stands out against those warm tones without looking too stark against all that woodgrain character. If there are already many yellow, you can try something white instead.
2. Use Various Materials to Create a Distinct Design
You can use different materials, such as wood, metal, or glass, to create a unique design. Wood offers warmth and comfort, while metal gives off a sleek and modern vibe. Glass is great because it feels light and airy but has an elegant appeal. You can also experiment with different colors like black, white, or gold to make them pop out.
You can also create patterns using different shapes that match each other in size and color. This will give off an artistic vibe. By adding texture on smooth or rough surfaces, you're adding something special to your banisters.
---
Read Also:
---
3. Spread Out the Design Across Your Space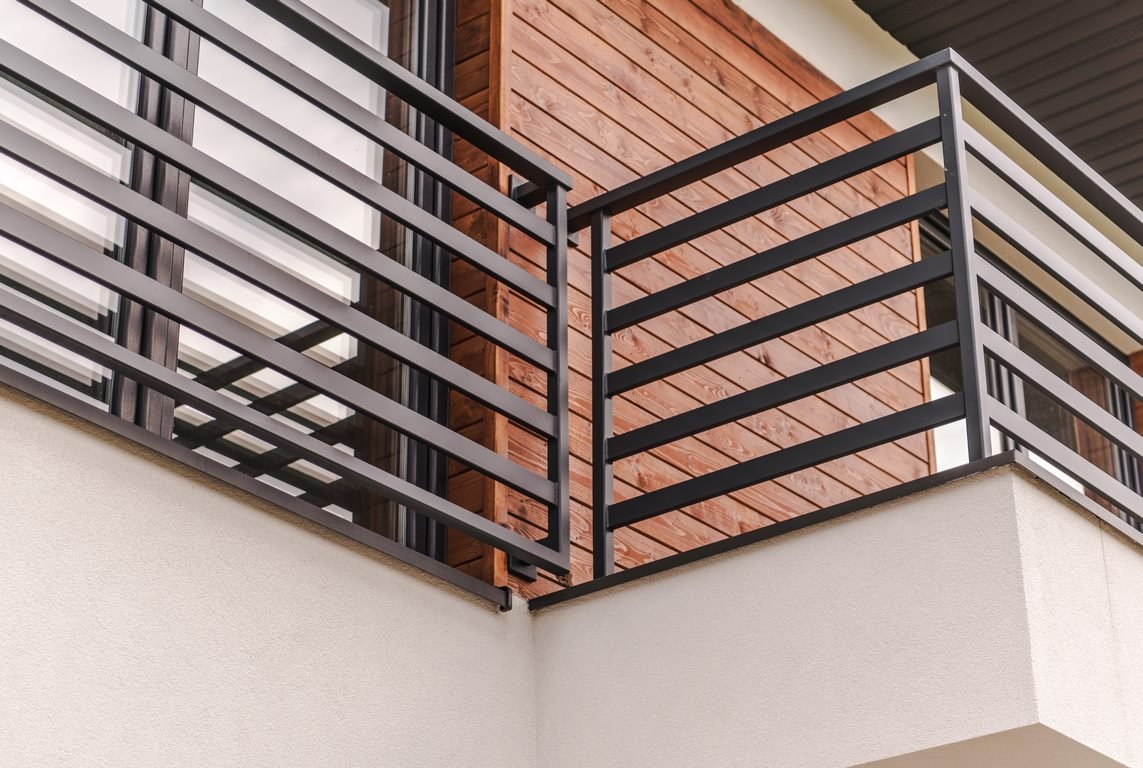 An excellent way to balance modern and traditional is to spread the design across your space. The banister can be used as an accent or even become the focal point of your home if chosen correctly. As for the other parts of your staircase, you can use materials of varying shapes, sizes, and colors.
By combining all these factors, you will create an eye-catching design that is visually appealing and functional at the same time. To take it one step further, you can add texture through patinas or finishes and patterns on the wood itself, creating unique designs. You can even spice up your exterior railings with something similar.
4. Add Some New Finials
Another smart option is to simply replace the finials or the ornamental top part of the newel post.
You might want your finials to match the colors of other elements in your home, like rugs or paintings, so they all blend nicely. You can also choose an entirely different shape and style for a stunning final touch.
Choosing from a variety of materials, sizes, and designs will allow you to create your own style, with the benefit of changing it whenever you want.
5. Get Creative with Your Balusters
Balusters refer to the vertical posts or legs on your railing. Anything you can do to make them more interesting will be sure to catch the eyes of people walking up or down your stairs.
You can start by using a different type of baluster. Instead of using all wood, why not combine it with metal ones or use all metal? You can also replace your balusters with glass panels. This will give more points for creativity because it brings an entirely new element into play.
Choose different colors than what was used elsewhere throughout the house. This will give an extra burst of vibrancy that'll catch everyone's attention no matter where they're standing when looking at those stairs.
Conclusion
You can make small upgrades to your banisters instead of doing a complete remodel. If you get tired of its color, repaint it. You can replace the finials or spruce up the balusters for an updated look.
You may even consider hanging art over your staircase. You may be surprised that an extensive renovation may not be necessary to upgrade your banisters. Smart little changes can do the trick and create a fresh new look for your home.