This summer, make sure your home is ready for all of your relaxing and outdoor entertainings you plan to enjoy. But it's also the perfect time of year to make sure your home is winter-ready.
As a new homeowner, these are the summer house upgrades you should plan.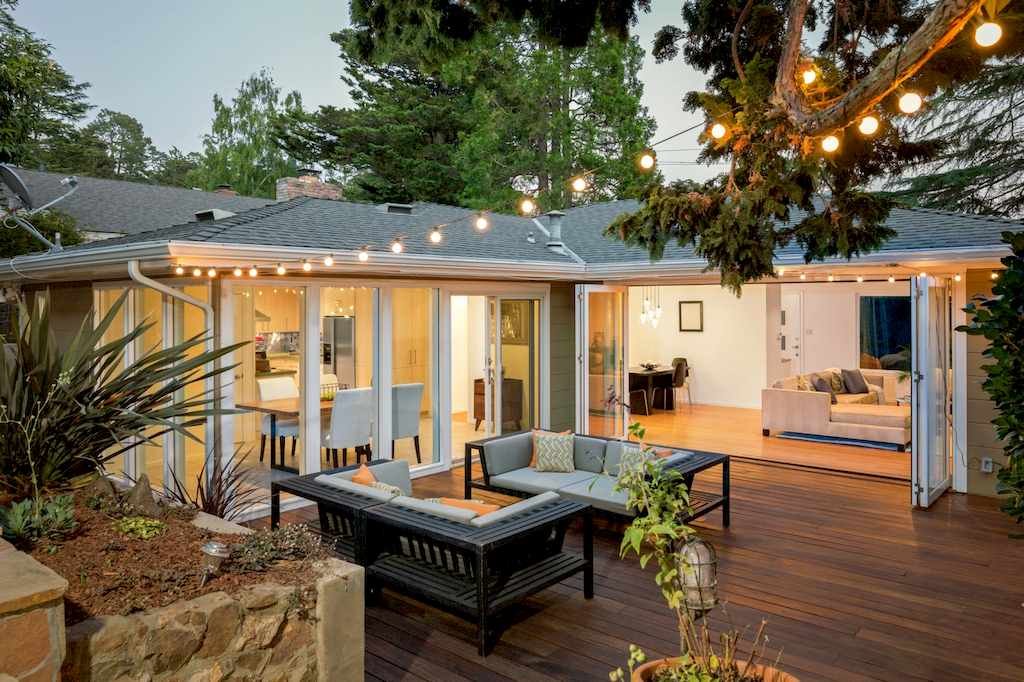 ---
Read Also:
---
Build a Deck
A deck is a perfect place to entertain guests or enjoy an evening beer with friends in the cool summer breeze. That's part of the reason that summer is the best time of the year to give your deck the upgrade it deserves.
Take the time to replace rotting boards or loose railing and restain your wood deck if it needs it.
When you put together plans to upgrade your deck, make sure you get the proper permitting if it's required. Consider what you plan to primarily use your deck for, and make sure it can accommodate your dreams.
Do you hope to host dinner parties or add a back yard kitchen? Is it time to install a hot tub? It's all up to you.
Upgrade Your Patio
So you don't have a deck, but you have a patio? Then it's time to upgrade that! You can install a trellis or patio sun shades for some extra protection from the sun. Take time to replace loose or cracked patio tiles.
Want to spice up your patio? Add a fire pit or upgrade your outdoor seating. You can always add plants or a grill. Check out these creative ideas to grow plants on your patio, even if you don't have much space.
Redo Your Landscaping
Summer is the perfect time to rethink your landscaping. Perhaps you're tired of taking care of your lawn, or you notice a few dead spots that need attention. It's time to patch up weak spots or consider a new plan that's easier to care for.
For example, you might want to find out how environmentally friendly your current landscaping is. See if there are changes you can make so it uses less water, or incorporates more plants that are native to the area.
This is particularly important if you live in an arid area like Nevada or Arizona.
On the other hand, if you're tired of taking care of a lawn, consider planting a garden as a front lawn instead, or consider moss lawns.
While most lawns won't grow in every area, they're low maintenance, aesthetically pleasing choice if you can make it happen.
Repair Your Roof
Summer is the best time to take good care of your roof and make any repairs or maintenance it needs. Why summer? Because you don't want to have to handle roof repairs in cold snowy winter or rainy spring.
Get your roof inspected and cleaned and handle any maintenance that needs to be done. This will help extend your roof's life and keep your family safe and warm throughout the winter.
Repaint Inside
Summer isn't just a good time for outdoor projects – it's a good time to repaint your interior walls as well. Paint puts off fumes, so in summer you can throw all the windows open and air out your rooms. The kids can go outside and play.
The point is, when you're repainting your house, you don't want to have to deal with paint fumes. Nice summer weather gives you the escape you need.
You can find paint schemes at your local home improvement or hardware store. Once you know the paint scheme you want, you can buy the supplies you need, or hire a professional.
DIY can save you money, but professionals can save you time and keep you away from paint fumes longer.
Upgrade Your A/C
When you're sweating in the summer heat, you probably don't need much convincing that you should upgrade your A/C unit.
Call your local A/C professionals and get your unit inspected. See if there's any maintenance you can do that will make it more efficient. If not, it may be worth it for the comfort of your household to invest in a new unit.
Now is also a great time to consider installing a smart thermostat. It can help you keep your home at optimal temperatures, and save you money too by only running the A/C when people are around to enjoy it.
Focus on Energy Efficiency
While you're working on upgrades around your house, it's a good time to make energy-efficient choices. This can help save you money throughout the rest of your life in this home.
Here are a few important ones to consider. As we said, choose water-efficient choices in your landscaping and install a smart thermostat for your heating and cooling.
But you should also consider making sure your home is properly insulated. Check the windows and insulation in your home, and upgrade them if you need to.
As you upgrade your major appliances like your fridge, washer, and dryer, opt for more eco-friendly choices.
Every upgrade you make to focus on efficiency will help you run a more efficient (and thus cheaper) home. On top of that, you're investing in the health of the environment around you too.
Make Sure You Tackle Summer House Upgrades This Summer
These summer house upgrades can help you enjoy your home more throughout the summer. Plus, they'll help you improve your home's longevity and resale value.
Some projects, like repainting, are easier to tackle during the summer. Others, like checking up on your roof, need to get done before winter hits.
We have answers to all your home ownership questions. Keep reading for some more great advice.