Recently, a study has revealed that 26% of US households have had their kitchens remodeled in 2015 and another 25% are on the verge of refurbishing theirs. But, contrary to what most of the television channels broadcast, a kitchen renovation project can never be concluded within a day's time.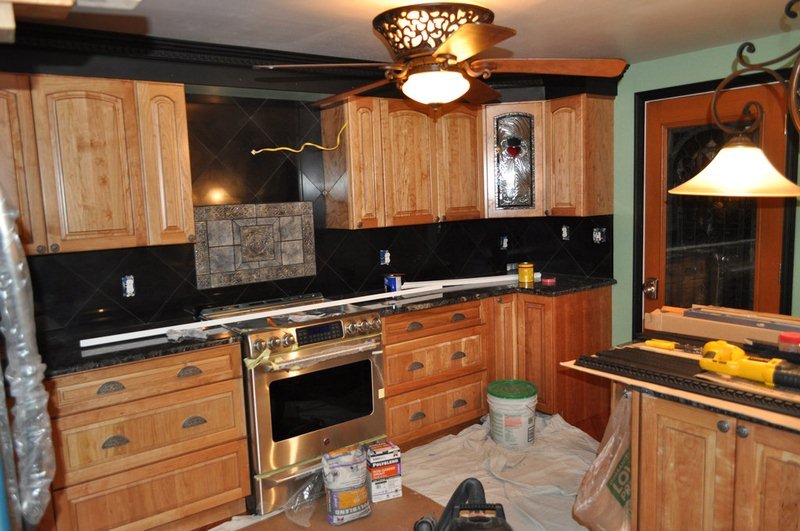 The Elementary Steps Involved in a Kitchen Renovation Process
As a matter of fact, it is a month-long project and will take up a couple of weekends before your kitchen you can get back to use your kitchen again. The professionals who take up the kitchen remodeling projects usually split the entire process into distinct parts, so as to make the job manageable and easy-to-track. In this blog post, we will consider the elementary steps that are involved with kitchen remodeling process.
---
Must Read:
---
Step 1. The Planning
Before going ahead with the construction part, the choicest layout and the design needs to be planned. As you are provided with a definite plan, it will be easier for you to choose the right kind of products (shelves and cabinets) which will complement the overall design.
Step 2. Building Permits
Preparing and acquiring the building permits is the next big step. In this regard, have your contractor to assist you with all the related paperwork.
Step 3. Temporary Kitchen
As the kitchen renovation process kicks off, you will not be able to use it and hence you should seek a temporary space as a substitute to the kitchen. Make sure space is capacious enough to board the necessary types of equipment including the bowls, cutlery sets, toasters, and micro-oven.
Step 4. Kitchen Demolition
As the new kitchen cabinets are installed, you need to get rid of all the wastes that have been there in your kitchen, for months. A kitchen renovation is not only about repairing those impaired racks and shelves, but it's also about adding elegance to the décor. So, disassemble anything you deem inessential and vacate your kitchen completely.
Step 5. Renovation and Finish
In the first part of the renovation, the electric connections will be set up and the plumbing and the drywall will be installed. In the final part, the new cabinets will be stationed along with the counter-tops. Finishing touches will be applied to the flooring and all the appliances and fixtures will be set-up.
A kitchen remodeling project usually gets completed within eight-to thirteen week' time. This process is anything but quick, but then, the look and feel of the renovated space is truly worth the long wait! A remodeled kitchen will wow your guests who walk through your door, as well as help you eliminate the hassle of trucking along with a banal place you simply don't love.