Rugs
are one thing that might be overlooked in a home. They might not be as fun to buy as furniture, but they are important. There are a few
rugs
you really do need in your home, though. You need bath mats, door mats, and rubber mats at minimum. Other rugs you purchase can be optional but these are really important.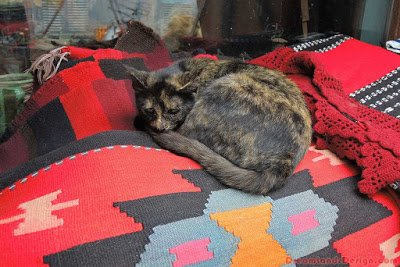 The Rugs You Really Need in Your Home
Bath mats are very important in a home. Have you ever been in the shower and had to step out onto an uncarpeted floor? Just about every floor covering that you step out on after a shower will be very slippery. This can be dangerous for a child or older person especially but anyone can hurt themselves stepping out of the shower.
That's why a bath mat is one of the most important rugs you can have in your home. You want a mat that is designed to be put in a bathroom, not just any old rug. A proper bathmat will have a backing underneath that will cling to the floor so it won't move from underneath you when you step out onto it.
Another rug you should have in your home is a door mat. Ideally you would have a door mat at every entrance of your home. Door mats are used to dust off feet upon entering a home. These are really handy for the days when the weather is really bad.
During the winter or during a rainy season, door mats can not only keep your home from getting too dirty but they can also make it safer when you walk into your home. If you have ever walked into a home with wet feet and walked on a slick floor, you can understand the importance of a door mat.
A quality door mat will have a good backing that will cling to the floor and allow someone to wipe their feet without slipping. A door mat will not stop all of the dirt from getting in your home but the amount of dirt that you get in your home will be greatly reduced after getting a few door mats.
Finally, you will benefit from having a couple of rubber mats in your home. You need a rubber mat in your kitchen and would benefit from having one in your laundry room as well. A rubber mat works by helping you to feel less pain and pressure in your lower body when you stand in one spot for a long time.
A rubber mat in the kitchen can really help because there are sometimes when it is necessary to stay in the kitchen for extended amounts of time to cook a meal. Standing on a tile, hardwood, or concrete floor without a rubber mat can result in pain but a rubber mat can lessen the pain or even eliminate it all together.
Rugs are definitely an important part of your home. Don't neglect buying them just because they are no fun to shop for.
Nirra Poret writes about many different topics as a copywriter for Bullseye Media from rugs to jewellery. She holds a Master's degree in Educational Leadership and a Specialist degree in Curriculum and Instruction.