Bi-fold doors are often opted for nowadays in the real estate market. There is no doubt as to their aesthetic appeal. One who wants to have an aesthetically pleasing décor that combines utility would tend to gravitate towards installing bi-fold doors.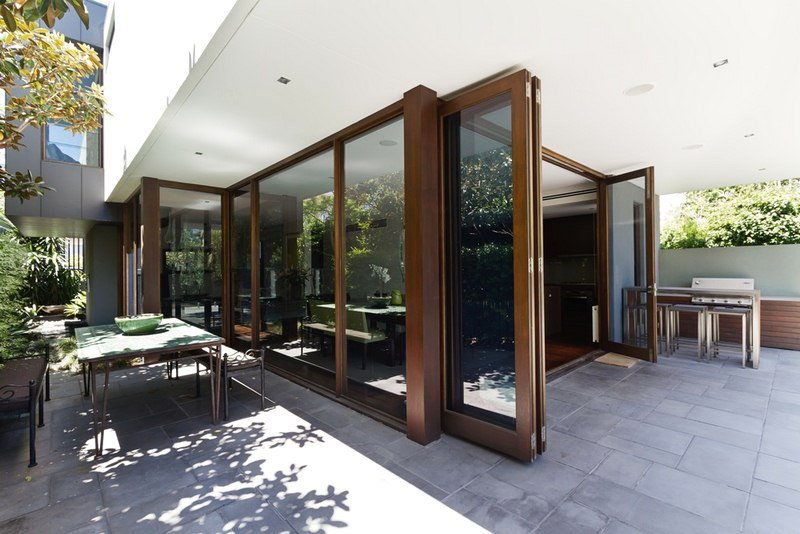 These doors can make any space bigger than it actually is and also helps with proper ventilation and lighting. To have these features is not only conducive to the home environment but also adds value to a relatively small outlay.
Things You Should Consider Before Installing Bi-Fold Doors
However, like every installation to be done, potential customers would be well advised to research thoroughly and plan accordingly. Keep multiple options so as to easily avail alternatives in case the initial plan fails. Here are a few basic things you should keep in mind while planning to install bi-fold doors.
---
Read Also:
---
The Suitability of The Room
An important thing to be kept in mind before installation is whether the room in question is suitable for such doors. Normally, such doors are better incorporated where they look out to a garden area, a patio, backyard or other such spaces.
Also, other than the immediate spatial concern, the utility of the room needs to be pre-determined. That is it should be decided beforehand whether one is to use it as a dining room or a bedroom etc.
The Need to Seek Out Other Alternatives
Bi-fold doors are much in vogue. However, potential customers need to keep in mind other alternatives as well instead of being rigid in their decisions. At times, what we desire may not be the best fit for us. We may want to install bi-fold doors at a particular location, but maybe traditional sliding patio doors or French sliding doors suit the location/ space better.
Search for The Right Professionals
If one has already taken the decision of installing bi-fold doors, it becomes necessary to perform the job with precision. For this reason, people would be well advised to hire someone who knows the art of installation properly. In such cases, one should be open to suggestions since a professional will be able to give you the best advice.
A Well-Detailed Budget Plan
What one needs to bear in mind in case of door installations is that the cost will depend on factors such as the frame material and its dimensions. Panel size should be also accounted for in the budget as that heavily influences the final cost of the selection.
Factors such as the type of window treatment one would like to have on the doors, or whether one wants off-the-shelf or glazed doors are important when considering a budget to be drafted for the installation of bi-fold doors.
Brainstorming Different Ways of Installing Doors
These doors are definitely the one-stop solution for giving a room the feel of space. However, it would be wise to spend time in brainstorming creative possibilities to make the best of one's expenditure. Few tips, in this case, would be to keep an eye out for the number of panels that need to be inserted.
Also, the wall space taken up by the doors can be adjusted according to the wishes of the owners. Another important thing to keep in mind would be that rooms come in different shapes. For example, An L-shaped room needs the installation to be in sync with its measurements.
Bi-fold doors come in various styles and they can be incorporated into a home according to the aesthetic tastes of the owners. You can take your pick from the various varieties of frames such as timber, uPVC, or aluminium. Do your research, and look at various designs to get an idea of what you want, and then consult a professional who can help implement your ideas.