Lighting is probably the single most important element you should consider in decorating your home. You can have wonderful furnishings and accessories, but if they are not properly lit no one will know you have great things. Lamp lighting adds an ambiance and warmth that overhead lighting cannot achieve.
Where you do use overhead lighting, it is important to use dimmers. Glaring overhead lighting is unattractive and distracting Lighting is an inexpensive and effective way to enhance your decorating. Lamps are the only way to achieve the soft light needed for reading, studying, and most other close up tasks. Lamps that not only add to the ambiance you want, but also add to the color and general decorating scheme, are a double bonus.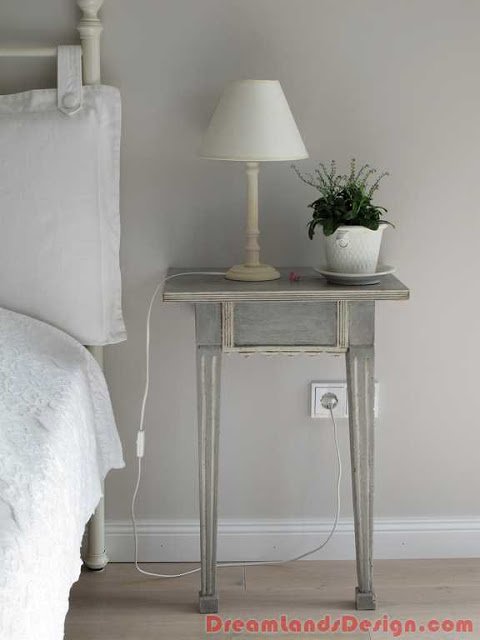 Decorating With Lamps
I have been asked how many lamps can you use in a room. There is no rule about this. You probably cannot have too many as long as you don't overdo the floor lamps. Lamps can be the most wonderful accessories in your home when they not only help create your mood but also are works of art that become part of your
"Dream Home"
Some Guidelines on Decorating With Lamps
1. Do not use a lamp that has a shade that is larger than the furniture on which it is sitting. If you find that you need a tall lamp on a narrow console, use a lamp with a rectangular shade.
2. It is not necessary to have all the lampshades in a room the same color. It adds interest to include lamps with shades that are colored, parchment, black or patterned.
3. I like to put lamps in places they are not typically needed for task lighting… in bookcases, on bathroom vanities, on kitchen counter-tops or dining room sideboards. These are the places where you can use lamps to add drama and surprise. A pair of candlestick lamps on a sideboard or console makes a terrific focal point.
4. How many patterned lamps you can use in a room depends on the size of the room to some degree. Although some pattern is good, it is probably best to use combinations of patterns sparingly. To keep things interesting you can add "theme lamps" such as lamps that are animals or other figurines. These also add a variety of shape that creates interest.
5. A lamp that is used for task lighting should not have its bulb be more than 36″ from the work or reading area. You should also keep in mind that a wider shade sheds more downright than a narrow shade. However if the lamp is too far away, you may be catching the glare of the light bulb.