If there is any place in your home that needs to be in working condition all the time, it is your bathroom. There will not be a day in your life when you don't need a bathroom!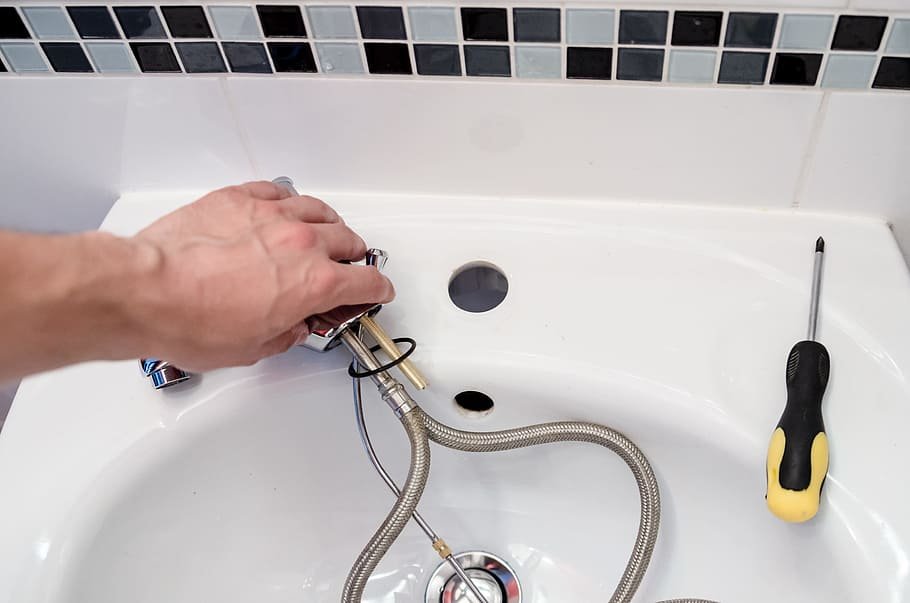 Not only for you, but bathrooms are also important to your whole plumbing system. They house several pipelines, faucets, and drains that make bathroom plumbing maintenance a vital part of home upkeep.
Here's a list of 10 tips to keep your bathroom's plumbing in tip-top shape.
1. Scan for Leaks
Leaky pipes can cause a lot of damage, thus the need to check your bathroom's pipes and fixtures regularly for any sign of leakage.
If you notice a leak, you can use pipe leak tape as a fix. But if you think the leak is deeper, contact a plumber in point Cook immediately before it worsens!
2. Check the Condition of Showerheads
Most homeowners forget to verify if the showerheads are in proper working condition because they form a small part of the bathroom. However, showerheads can also clog and create uneven water flow.
You can unscrew the showerhead and gently clean the outlet holes of it using a slender wire. Then rinse it with clean, warm water, and screw it back.
Do this once in a while as part of your bathroom maintenance, and you can enjoy a steady stream of water.
---
Read Also:
---
3. Maintain the Toilets
The area that needs the most maintenance in a bathroom is the toilet. It is a common source of leaks and clogs. Postponing the fix for these problems can make things worse.
You may use the following methods to check if the toilets are working well:
One basic plumbing lesson is not to use the toilet as a dustbin. Avoid disposing of waste in the toilet, such as thick wet wipes, shredded paper, etc. It creates serious blocks in the toilet.
Now you may start off by checking the water level in the tank. If it is overflowing through the overflow pipe, there is an issue you need to fix.
You can adjust the fill valve until the water flow stops. You will see a water level marked on the tank's inside; use it to ensure the water level stays inside that mark.
A DIY test for checking the leaks is to put food color in the tank and see if the water has changed color in the toilet. If it does, there is a leak.
Sometimes, the color also spreads to the base of the toilet, which means there is a crack in the toilet.
Some homeowners are familiar with the mechanics of bathroom plumbing so that they can fix tiny issues. But if you are not familiar with it at all, we would not recommend you try it.
Call for a professional Plumber in Point Cook instead, and they will handle the rest.
4. Note the Water Pressure
Low water pressure can occur for various reasons, including blocked pipes and corroded valves. You have to monitor your water pressure regularly to catch any such issues early on.
If you notice low water pressure in your bathroom, call an expert plumber in Point Cook immediately!
5. Replace Worn Parts
Over time, parts like washers and seals in faucets can wear down and start leaking or otherwise not work correctly.
If this happens, it's crucial to replace them as soon as possible to prevent further damage from occurring (or even worse – flooding).
6. Look Out for Common Faucet Problems
Faucets are all over your home, thus, they need to be maintained properly.
Here are some ways to ensure their proper functioning:
Pipes may be designed to last for decades, but not the faucet O-rings and washers. So, you need to check often if the screws and nuts need tightening or if the gaskets need replacement.
Always keep an eye out for leaky faucets. They can sneak into your plumbing system as a minor issue but eventually develop into bigger problems.
Ask your plumber to clean your faucet aerators during the regular plumbing service. The sediment and lime buildup in the aerators can cause low water pressure.
7. Mind the Clogged Drains
No matter how small, never put anything down the drain!
It includes items like cotton swabs,  facial wipes, food scraps or cooking oils/grease. These things cause major blockages if they make their way into your pipes!
Here's what you can do:
First, as a preventive measure, you can place strainers in the shower and tub to collect hair, soap scum, and other debris before they enter the pipelines.
To keep the drain moving freely, you may also pour hot water once a week.
Even after taking all the necessary care, the clogs may still form. Then you may call a blocked drains plumber in Geelong and ensure it's nothing serious.
10. Limit the Use of Chemical Cleaners
Chemical cleaners may seem like an easy solution for getting rid of stubborn stains/blocks, but they are also damaging if used incorrectly. Some chemical cleaners are so powerful they can even damage pipelines.
Ergo always read labels carefully and follows instructions closely when using such products to avoid any potential problems.
Conclusion
Proper bathroom plumbing maintenance is essential for keeping your home running smoothly and avoiding costly repairs down the lane.
Follow these tips regularly and steer clear of any unexpected plumbing issues!
One last plumbing precaution you may take is keeping a few plumbers' contact numbers with you. Even if you can't reach your regular plumber, someone else will tend to your plumbing system.
Adding to your list, Your Local Plumbing is a worthy resource for plumbing needs. They are 24/7 emergency plumbers in Geelong. So, even if you have a plumbing emergency at an ungodly hour, YLP can fix it as soon as possible.