Moving into a new home will fill up your to-do list. Apart from looking for the perfect place to live, you also need to worry about how you'll be transporting your items as quickly, safely, and cheaply as possible.
While going for the standard process might be easy, there are plenty of eco-friendly ways you can make that happen, allowing yourself to be a friend to the environment. To help you be that friend, below are some tips to achieve an eco-friendly house move:
1. Donate or Recycle Your Old Things
One of the things you can do to make sure that your move is eco-friendly is donating or recycling things that you don't need anymore. When planning your move, make sure to sort things for donation or recycling and separate them from those you will still need.
It can help you reduce not only the things that you will pack but the waste that can affect the environment. You can check if there are any places or charities accepting donations or any recycling stations near you.
Some accept electronics, books, papers, or any items you don't need that can be recycled or donated, or you can learn more here.
2. Use Your Leftover Boxes
There are times when you have boxes that come from your appliances, furniture, or any stuff just sitting in your house. Instead of throwing them out and buying new boxes, use those old boxes when packing your things.
Just make sure that those boxes are still sturdy to hold your items. After using them, you can donate or give those boxes to recycling centers. Not only does it help you avoid buying new storage solutions, but you also help recycle and reduce waste inside your new home.
---
Read Also:
---
3. Rent Reusable Boxes
Some moving companies offer reusable plastic boxes for their customers to rent. You could opt-in to rent and use them for your move.
Since these reusable boxes are for rent, there's no need to worry about how to dispose of them since you will be returning them to the moving company, which allows their other customers to rent them again. Now that's how reusable boxes should work.
Also, even though these are plastic boxes, most companies that offer this service make their boxes from recycled plastic. Not only that they reduce the use of plastic, but they are also helping reduce plastic waste by recycling them.
4. Use Clothes and Linens
When packing fragile items, it's better to use your clothes and linens. Instead of filling your clothes in one box, you can use some of them to pack fragile stuff, allowing you not to opt-in using any plastic safeguards such as bubble wraps or foam fillers.
Yes, these plastic and foam safeguards work, but they aren't safe for the environment. Since you're only using plastic safeguards for single-use, you'll only throw them away, which could harm the environment.
For an eco-friendly option, it's better to utilize your clothes, blankets, linens, or any other cloth item when wrapping your fragile items.
5. Discard Chemicals in an Eco-Friendly Way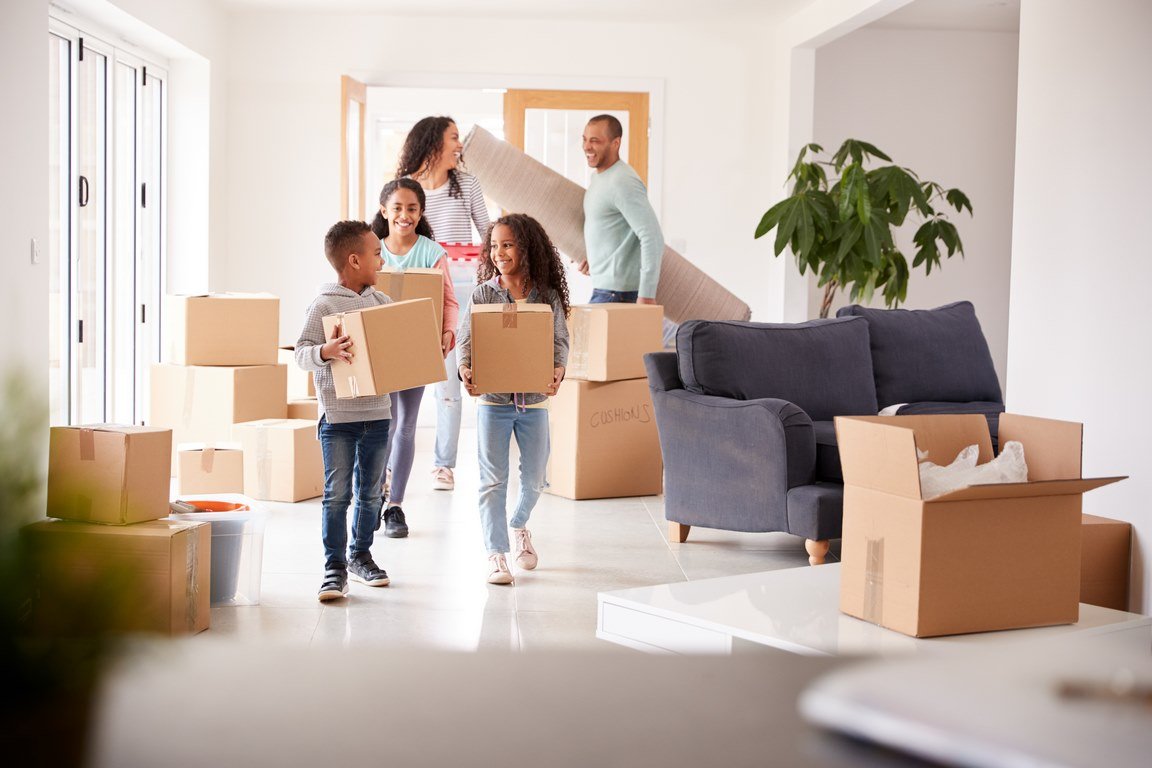 Surely, there are some chemicals that you'll be throwing out once you start clearing your cupboard. As much as you want to get rid of these things, you still need to consider how you'll dispose of them.
Most of these chemicals can be hazardous and not safe for the environment, and throwing them out just like regular trash wouldn't benefit anyone, especially if the garbage collector accidentally rips out the plastic bag containing these.
Some chemicals have safe disposal instructions on their packages which helps you properly get rid of them. Make sure to read and follow the instructions for your safety as well.
6. Hire Green Movers
Hiring green movers to help you move is one of the things that you should consider when planning an eco-friendly house move. These companies are committed to ensuring that their moving practices are beneficial in preserving the environment.
Since they are a green moving company, their trucks will run on biodiesel fuel instead of traditional gas, which is more harmful to the environment. Biodiesel can be helpful since they help reduce greenhouse gases and improve the environment's air quality.
7. Make Fewer Trips
If you don't want to hire a moving company, make sure that you are making the most out of your trips when moving your stuff. Pack as much as you can into your car to reduce the number of trips you will have before you finish your move.
You don't want to go back and forth multiple times and pack your things lightly since it will increase the number of trips you will need to make, making your car emit more greenhouse gases.
If you have an electric vehicle or run with biodiesel, you have no issues with that, but if it runs with traditional gas, make fewer trips as much as possible.
Takeaway
Going for eco-friendly practices in moving houses would always be beneficial for your pockets and the environment. Not only that you'll be eliminating any single-use products which will only go to the dump, but you're also minimizing your carbon footprint, which is what the world needs right now. This little gesture would help the Earth breathe.