Home renovations are a great way to create more space, update your home to the latest styles and trends, and add value.
But when you're updating the electrical systems in your home, it's crucial to take extra precautions for safety.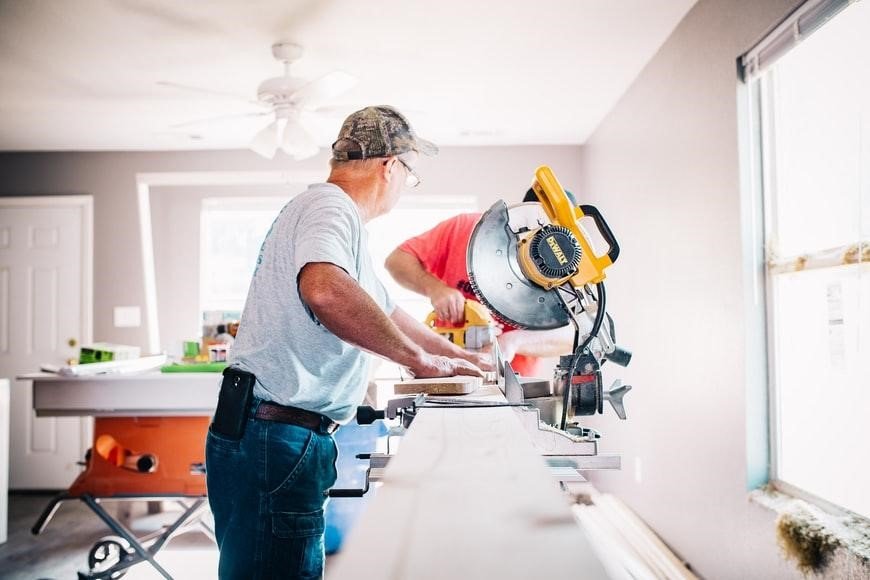 Unfortunately, many homeowners don't think about how to ensure electrical safety during renovations.
If you're thinking about renovating one room or taking on a larger renovation project, make sure that you follow these seven tips to avoid hazardous situations.
1. Plan the Wiring Upgrades You Need
Before you get started on your home renovation project, take some time to plan out the wiring upgrades you'll need.
This will help ensure that the work is done safely and efficiently. Some of the things you'll need to consider include:
The number of electrical outlets needed in each room
Whether you need additional lighting or not
What kind of appliances will be used in the renovation?
Where you'll place new appliances
The need for new wiring or additional circuits
If you're not sure what upgrades are needed, it's best to consult with a qualified electrician near you. They can help identify any potential hazards and make recommendations to address them.
2. Know the Local Electrical Codes
Make sure you know the local electrical codes when it comes to home renovations. Most local jurisdictions have specific codes that define the proper way to do any electrical work in your kitchen, bathroom, and other areas of your home.
Understand that the codes are in place to protect you. Failure to follow them can lead to serious injuries or even death. If you're not sure about the codes, consult an electrician.
---
Read Also:
---
3. Know Your Electrical Work Limits
You may love working on DIY projects, but electrical work is not something you should do if you don't have the skills and know-how to do it professionally and safely.
It's highly recommended that if you're working on anything that involves the electrical wiring of your home, you hire a professional electrician to complete the job for you. Any work not done up to code could lead to inspections and even hazards like fires.
4. Hire a Qualified Electrician
If you don't feel comfortable dealing with electrical issues, hire a qualified electrician to handle the work.
A licensed professional will ensure safety during home renovations. They'll plan the project to fit into your schedule and have the necessary tools.
They'll also give you a guarantee on their work, so if any issues come up later, they'll be there to fix them for free. Ask about this before work begins.
5. Install GFCIs (Ground Fault Circuit Interrupters)
GFCIs are one of the most important safety devices that you should have in your home.
They help protect against electric shock, electrocution, and fire by instantly shutting off power to an outlet when it detects any contact with water or moisture.
GFCIs are a must-have in areas like your kitchen, bathrooms, basement, and pool area, where there's a higher risk of exposure.
6. Plan for Any Outages During Renovations
Make sure that you can adequately power any equipment or tools on hand before beginning work, so you don't needlessly waste time due to a lack of electricity while working on projects in the home.
Plan for any unexpected outages during renovations by having a standby or portable generator. You'll need backup power to run the new electrical panel for whole-house rewiring.
7. Prioritize Child and Pet Safety
Whether you're working on a minor or major renovation, child and pet safety should be your top priority.
A well-lit area is essential for keeping children safe during renovations, as are sturdy gates at the top of stairs to keep them from wandering down while you're working.
If you have pets, make sure they can't get into restricted areas either by using a baby gate or closing off the area with caution tape.
In Addition:
Be sure to keep cords and wires out of reach
Layout extension cords so that people won't trip over them
Ensure that children and pets are out of your work area before turning on any electrical components accidents can happen quickly.
Keep all cords, outlets, and wires in sight at all times
Turn off and unplug all power tools before leaving your work area
Keep These Safety Tips in Mind
While these electrical safety tips aren't fully conclusive, they're a good place to start when you're about to begin your home renovation project.
If it's DIY work, always turn off the main power breaker before starting any electrical work. Your safety and that of your family is always the most important thing.
If the job requires professional skills, hire a licensed and insured electrician to do the work for you.