Whether we like it or not, winter's here and we can expect low temperatures, slick ice, and heavy snowfalls that can wreak havoc on our driveways. Although you might be bundled up in your home, you must protect your driveway as much as you can before the snow hits as it's exposed to harsh conditions all season long.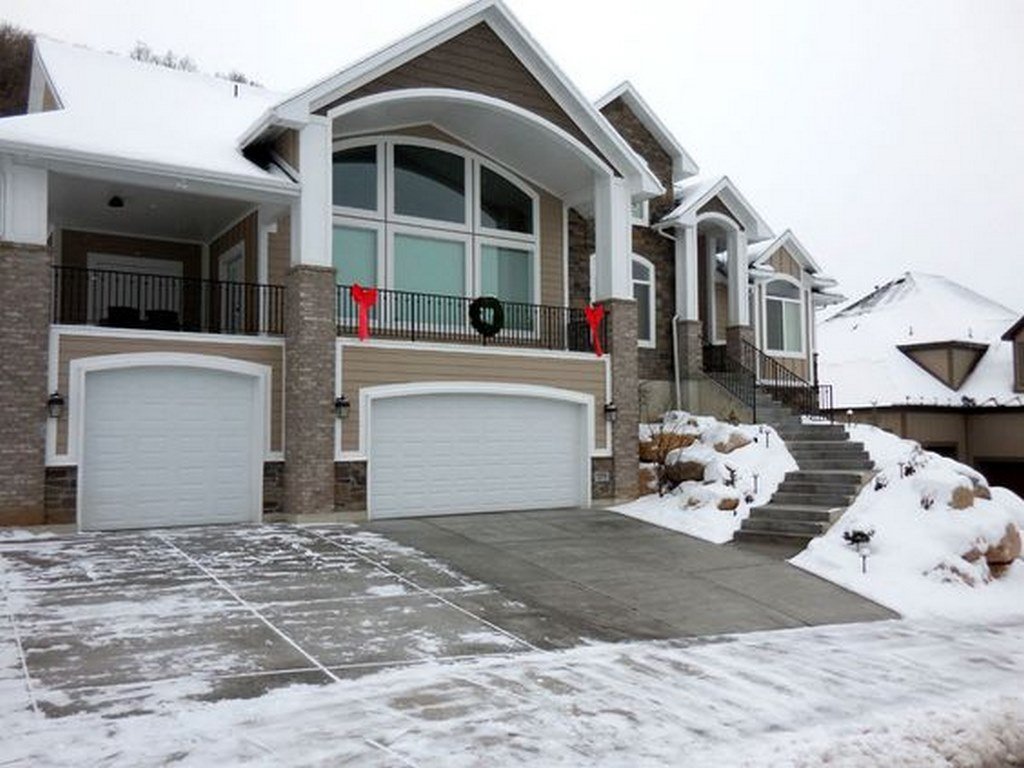 Making preparations in advance increases the likelihood that your driveway will be in good condition next spring and can save you a lot of money on concrete repair services when the new season arrives.
To prevent any serious toll on your driveway, we offer you some tips to prepare your driveway for the cold winter weather.
Melting Systems
www.floorheatingsystemsinc.com
In recent years, many homes and businesses have invested in snow melting systems to prevent snow and ice buildup and keep their entire driveways, patios, and other outdoor areas snow-free. This has shown to be a great solution to improve safety and eliminate winter maintenance labor that involves shoveling or plowing snow.
The winter season can be quite overwhelming especially if you live in colder countries like Canada where without the proper tools it can be extremely exhausting and time-consuming to clear your driveway of constant snow buildup.
So, if you live in Toronto, for example, you should do some research and find the best snow melting system Toronto-based. These cost-effective and energy-efficient systems are designed to prevent snow, ice, and slush buildup, and minimize any potential injuries and inconveniences, allowing you to function normally in harsh weather conditions.
Address Pavement Cracks
Your driveway's broken areas make the pavement susceptible to water damage. Consequently, rainwater or melting snow can easily seep through cracks and cause trouble. When temperatures drop, the moisture will freeze up, and since water expands as it freezes, this puts pressure on the pavement and causes the material to shift out of place.
Once the ice melts, the pavement will stay displaced and buckle any time you step or drive on that spot. To prevent this, make sure to take care of any cracks or holes before winter comes. You might be able to fill some of the smaller cracks yourself, but for better and long-lasting results, it might be a wise move to hire professional pavers which will be worth every penny.
---
Read Also:
---
Seal Coating
One of the top winter preparation tips to consider is seal coating as it can tremendously improve the life span of your driveway. Once you fill the larger cracks in your asphalt driving or paving, seal coating will fill even smaller cracks, for instance, cracks that are less than one-eighth inches wide and even those that are not visible to the naked eye, too.
Seal coating is an effective way to prevent water penetration and further cracking. It provides ultimate protection against the sun and chemicals and is known to produce a beautiful dark color that gives a new fresh-looking touch to your outdoor space.
However, remember that seal coating necessitates proper preparation and should be done in the spring because it requires warmer temperatures with no more than a 40% risk of rain.
Check the Drainage
Crack filling and seal coating are commonly used to prevent water damage, which is a major concern during the cold winter months. To guarantee that you're safe from any further water damage, another driveway winter preparation tip is to check your drainage.
In essence, drainage is an escape route for any water that falls on your driveway as it gives this water a place to go and prevents it from sitting on top of the surface and causing bad moisture damage. Before winter hits, have your drainage system inspected and you'll be sure to avoid pooling and standing water.
Keep It Clean
Nothing can complete your driveway winter preparation as good old cleaning. It not only helps improve the look and safety of your driveway, but it's the perfect time to see whether there are any cracks or damages that should be addressed before the winter begins.
A lot of debris and dirt can be removed when you start cleaning your driveway. The best way is to sweep, rinse and use a pressure washer and always make sure to clean up any chemical spills like motor oil or gasoline that can be a real enemy to the surface.
Final Words
These were some different steps you can take to prepare your driveway for the winter season. If you neglect to maintain your driveway properly, you could end up spending a lot more money in the long run on repairs. As a result, make sure to put in a little bit of effort to protect your driveway in due time and enjoy the winter.