If you've landed here today, you're trying to sell your house.
You're also considering the exterior lighting design which may not be appealing to potential millennial homebuyers right now.
The right lighting goes far and checks many boxes, from security and a welcoming glow to illuminating paths and more.
The wrong lighting can make a place look drab, unsafe, or even unapproachable.
Keep reading for home-selling tips that address this deal-breaking feature!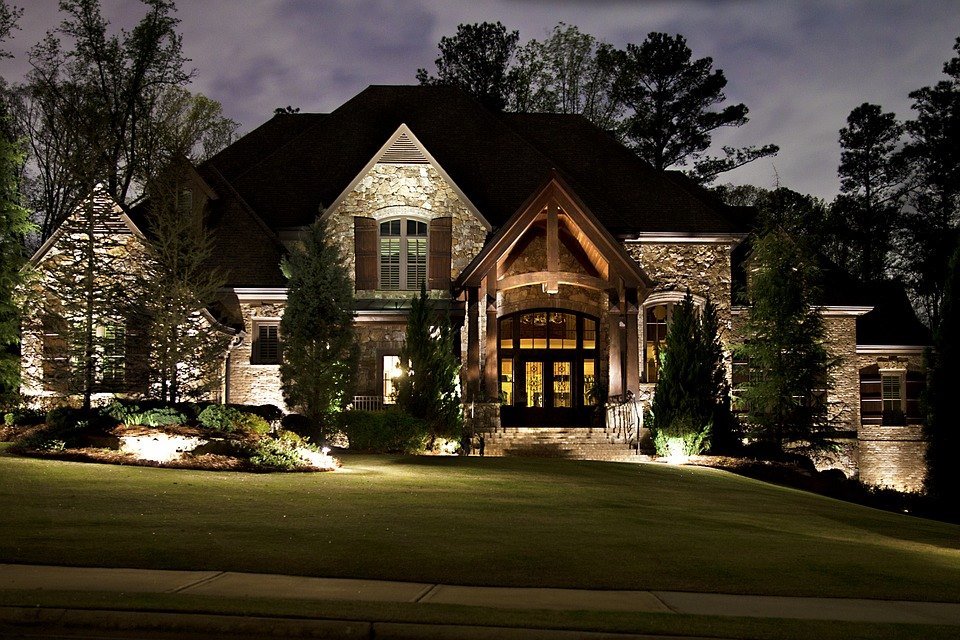 1. Floodlights are a Two-For-One
Since you're preparing to sell, you want to buy something that's the right balance of affordability and practicality. In this case, LED flood lighting may be your answer.
LED floodlights are designed for outdoor usage and can be sleek and camouflaged to fit a space covertly.
They illuminate large areas of the backyard, your massive oak tree, the front walkway all while using less energy than traditional floodlights.
Floodlights are also a popular selling point, as they display the home nicely at night you never know when a potential buyer could be driving by! They also offer one of the most important safety features there are: no shadows.
2. Illuminate Walkways
A dark pathway conveys the wrong message to potential buyers. An illuminated pathway looks classy, safe, and defining.
This project is one that you can do yourself and avoid having to pay somebody.
Or, if you're willing to splurge, you can get some elegant pieces professionally installed. There are some considerations:
The type of lighting—step, step risers, path, downlight, etc.
The type of bulb or LED lights you want to use
Allowing the lights to be properly spaced out, gently pointing the way
You'll have to install a transformer if your home doesn't already have one
In the end, walkways serve a double purpose like floodlights do and are a worthwhile option.
Potential buyers, especially those with children or older parents, will appreciate the extra security.
---
Read Also:
---
3. Show off Your Landscaping
If you've got a beautiful yard, it pays to show it off.
Another homebuyer would be lucky to buy a house with such a manicured lawn, full of shrubs, flowers, plants, and more.
So, if they're driving by and see a For Sale sign next to a gorgeous green display carefully spotlighted by in-ground lights and interspersed tree lights they'll want to get your number.
If you need inspiration, peruse around nearby neighborhoods and take note of what looks welcoming and warm.
Exterior Lighting Design Brightens Your Odds of Selling
Do you want to help sell your home by doing an affordable, practical, and appealing upgrade?
If so, exterior lighting design should be your next focus.
The right lighting situation can make your home look inviting at all hours of the day because you never know when someone's home shopping.
It can illuminate the best parts of your home the pool deck, the cobblestone pathway, the lush landscaping while also making it feel safe and secure. It pays to consider the lighting.
For more real estate advice, head back to our homepage and peruse the home-related content.