WE have only been gardening for a few years but we planned to go green right from the beginning. We would much rather do
Organic Gardening
and use only natural products that do not harm Mother nature or any living thing. I grew up with a huge garden that was sprayed with chemicals and had to live with migraines for many years.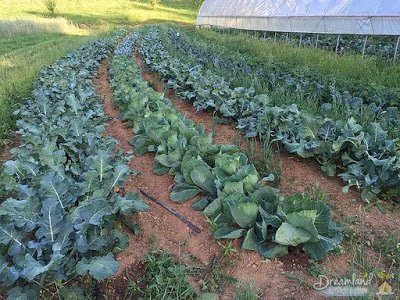 Tips For Organic Gardening
5 Tips For Organic Gardening
Here are some great reasons you should think about Organic Gardening, Happy Farm Hawkesbury try to produce organic ingredients from their farm!
1. Make Your Own Compost
Instead of putting everything out on the curb for garbage pickup you can use a lot of it to create healthy top soil to put in your garden beds.
We use grass clippings, fall leaves, even the plants themselves once they are done for the year. We even use kitchen waste like egg shells, apple cores, banana peels basically anything that's organic other than meat products or fats as they smell and attract unwanted critters.
Why put them in the trash if they can be used to help feed our plants and make them strong and healthy. It's a lot better than filling up the landfill sites, isn't it.
2. No Harmful Chemicals
We practice Organic Gardening which means no chemicals. I grew up being fed produce that was sprayed with poisions and lived with migraines all through my childhood and long into being an adult. Once we learned about organic and started applying what we learned my migraines stopped. It was a living hell and all it took to end it was to start washing the produce we purchase and not ever use pesticides in our gardens.
Companies that produce these chemicals may say they are safe, but I am here to tell you that they aren't, so be good to yourself, your children and the rest of the world. Go Green.
3. No Harm No Foul
Poisons don't just harm those that consume them as the chemicals leech into the ground and from there can get into everything, like our water wells and water ways, killing both people and wildlife. There is no winning with chemicals.
4. We Save Money on Produce
We first started vegetable gardening to save money on the grocery bill. I didn't realize I would be learning how to improve my own life by eating healthier products that don't contain poisons.
We make our own compost so we don't have to buy topsoil to add to our gardens each year.
We even make our pest deterrents organically which is good for the environment and we can make it right at home from ingredients we already have.
5. Use Mulch To Save Water
We have 4 huge pine trees that drop a lot of needles each year. We use them as mulch around the base of plants and trees to keep the weeds down and it helps to keep the ground moist as there is less evaporation taking place.
I hope our little post is helpful and please feel free to leave a comment and tell share some of your organic gardening tips.