Smart Home Interior Design — The concept of a smart home or home automation is becoming increasingly popular all around the world, and more people are deploying this technology to simplify their lives.
The increasing acceptance of home automation has contributed significantly to modernizing interior décor.
Today, apartments, cottages, and houses with smart technology are no less than advanced engineering complexes.
Influence of Smart Homes on Interior Design
Modern man demands a home where brilliant design complements technology. Hence, smart devices and almost all the latest technological innovations are both fashionable and functional.
Interior designers are now focusing on different ways to incorporate smart technology with cutting-edge architectural designs to enhance the overall vibe of a home.
Many of the renowned interior designers of today are experimenting with design and technology to create some of the most beautiful homes loaded with advanced features.
There has been a surge in the incorporation of futuristic and minimalist designs in homes to maximize both comfort and space utilization.
In a smart home, all the devices are interconnected over a digital home platform and allow the homeowners to control and regulate them remotely from any location.
Smart devices feature optimized design – they are sleek and slim. They require less space than conventional devices which are bulkier.
Thus, with the integration of smart devices within the canvas of a house, interior designers can create more open and accessible spaces within homes.
For instance, just think about a sound system integrated into your ceiling! The benefits would be twofold – first, it would save a lot of space, and second, it would create excellent acoustics in the room.
---
Read Also
---
Most smart devices function on wireless technology. This technology minimizes the hassle of wiring in a house, allowing designers to create much more artistic designs.
They don't need to worry about hiding wires and cables; instead, they can focus their creativity on ways to enhance the style quotient of a room while maintaining the optimal functionality of smart devices.
Lights are for many more things than just lighting up rooms. You can entirely change the look and ambiance of your room with smart lights.
These intelligent lights are built to sense your presence in the room and automatically light up.
They can easily be attached to the ceiling fan and that's not it. They can also change colors according to your mood!
What most people don't know is that the right choice of lights can switch up the tone and mood of your interior decor, making your room look gorgeous and dreamy.
Enhanced Room-to-room Integration
A smart home eliminates the need of having a single room as a focal point of the house.
The devices being interconnected over a digital platform, are centrally integrated and controlled remotely by a smartphone.
Thus, interior designers can maintain a balance among all rooms and create more space for room-to-room integration.
TomassoCorà, an interior designer, based in Vicenza, Italy, makes an excellent point when he states:
"The kitchen is probably the most technical environment in the house. You have hot; you have a cold; you have fire; you have water; you have electricity, and in a lot of houses you have gas as well. You already have the elements to play with."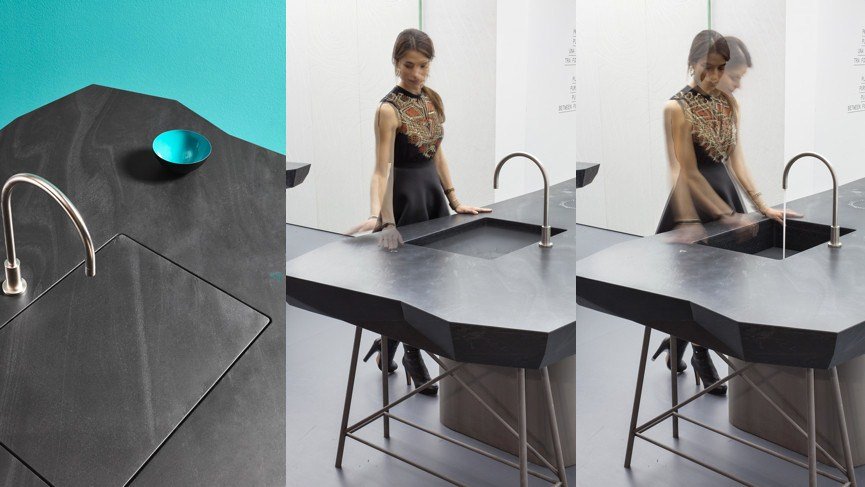 This is how modern designers view kitchens. It is no longer a place just to cook delicacies but to optimize your entire cooking experience.
Smart ovens and cabinets are probably the best kitchen partners – these can guide you through recipes while you cook!
The incorporation of smart kitchen appliances naturally calls for a space-savvy and modern design, all with the aim of making cooking a much faster and more exciting process.
---
Read Also:
---
Technology has become so deeply entwined in our daily lives that we require it to look good and stylish.
The concept of smart homes holds numerous opportunities for facilitating seamless integration and maximizing the efficiency of intelligent devices.
With more advances and developments being made in home automation technology, interior design will also continue to transform to include more modernistic touches.
---
Author Bio:
Arindam Paul is a founding member of Atomberg Technologies, a startup working towards manufacturing unique energy efficient fans and tech savvy products. He is currently heading the Marketing and Long term strategy division at Atomberg and is aiming to disrupt the world of household appliances.
---