Home Design Solutions That Will Accommodate Your Growing Family — Your family is growing. Congratulations! Now is the time to make your home more spacious and functional. With advances in fabric, furnishings, and paint, parents don't need to give up having stylish spaces for comfort. These innovations have given parents and interior designers the opportunity to blend functionality and beauty in individually designed homes.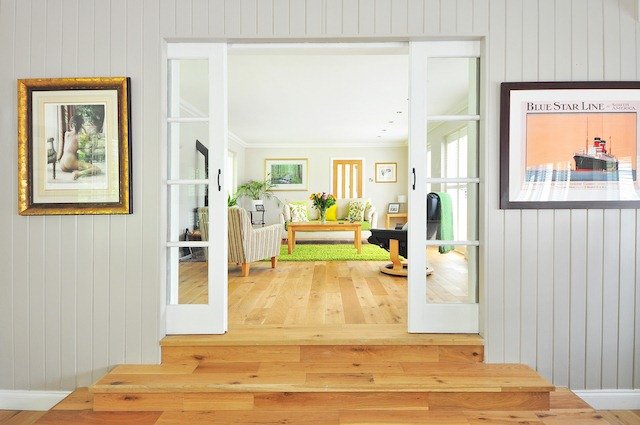 Home Design Solutions: Make Your Home Child-Friendly with These 9 Design Tips
1. Smart Storage
Having sufficient storage is crucial to keeping things organized and tidy. Invest in a huge built-in cabinetry solution instead of buying different storage units in your home.
This means having a wall of wardrobe cabinets with smaller compartments or an entire wall of shelves with lower cabinets and drawers. Install these storage solutions in the living room areas and bedrooms. If you have proper storage in these areas, your child will learn how to put everything in order, even at a young age.
Must Read:
2. Mudroom
More and more families are having mudroom-designated areas in their homes. Mudrooms are usually equipped with benches, cubby-style storage for every family member, and storage space for dirty shoes.
A mudroom allows everyone to get out of the house in time. Although a coat closet is an excellent option for storing shoes and outerwear, a mudroom will let every member of the family keep their stuff organized without arguing about who gets the most convenient closet space.
Having a mudroom will also teach your child to take responsibility for their designated spaces.
3. Darker Patterns and Colors
Rooms painted and decorated in white are prone to easily becoming dirty, especially with children around. So it is a good idea to incorporate darker fabrics and patterns into your interior design. These elements will act as a gorgeous backdrop to any mess.
When patterned rugs and couches are too much for you, consider opting for heathered fabrics to disguise or cover any stain residues.
4. Resilient Materials
If you have young children at home, you might be tempted to buy fewer material finishes. Reputable interior designers suggest focusing on easy clean-up and longevity. You can invest in resilient materials.
For instance, you can opt for chalkboard walls or wipeable wall paint. Also, go for blinds instead of curtains because you can tuck the cords so the youngsters can't reach them.
When it comes to floors, choose anything that can easily be wiped down with a damp mop like linoleum, wood, and tiles.
5. Clean, Sturdy Lines Over Flourishes
When choosing the silhouettes of your finishes and furniture, go for something with clean, sturdy lines. Avoid adding extra things that can pose a hazard or have a greater chance of being destroyed at the hands of curious children.
For instance, a low maintenance route usually veers away from dangling fabrics like drapery, couch skirts, and tablecloth.
Also, make sure to expose the legs of tables and couches to make it faster and easier to clean underneath.
6. Family Space
Every family member is entitled to have their own space, but everyone must respect the rest of the home as "family space." This teaches kids to take care of the entire home as their own.
Install storage spaces in these areas so they don't have to haul their stuff around the house. Make the most out of your family space by investing in large tables for game nights and having reading corners to curl up in.
Must Read:
7. Teen Space
Teenagers often want to have their own space. If they are spending time playing video games or watching movies with their friends, it is time to demolish and build a separate space for the older ones to have fun and hangout. You may also end up spending some time here yourself.
8. Open Kitchen
An open kitchen design will allow you to see the main play zone and eating areas while preparing meals for your family. No one wants to be isolated in a closed kitchen worrying about what their children are doing in the other room.
9. Adjustable Showers
Digital showers are safe for all family members with push button control and no tricky levers. You need to choose a design that can cater to everyone. An adjustable shower, for instance, is ideal for children of different heights. Look for functions that will make life a lot easier like timer and pause features.
In a growing family, a few members will need space to spread out, be active, and move around. Having kids does not necessarily mean you cannot have a stylish home design solutions. These family-friendly home designs will ensure a stylish and functional home that can accommodate the needs of your growing family.
Author Bio

Robert Allam has had an understanding of Trendsetter Homes inside and out since he started with the business as a client over 10 years ago. After an exhaustive search, Robert found Trendsetter to be the quality builder who could develop his vision for a beautiful family home. Experiencing firsthand the high quality service and finished product meant he jumped at the opportunity when a position became available within the Sales team. As a Sales Consultant, then Office Manager and now as Finance and Sales Manager, Robert has seen the company grow from a small team of 4 to a professional team of 16 and has guided many clients through the process of developing their dream of a unique, luxury home.