Maintaining an organized home is not easy but luckily there are a lot of advanced technologies available out there that make it possible. Advanced technologies are being utilized more and more within homes because of several reasons.
The features that the technology provides offer numerous advantages to people. That is why before you move into your new home with the help of experts at Moving Feedback, you should consider making some technology upgrades to your home.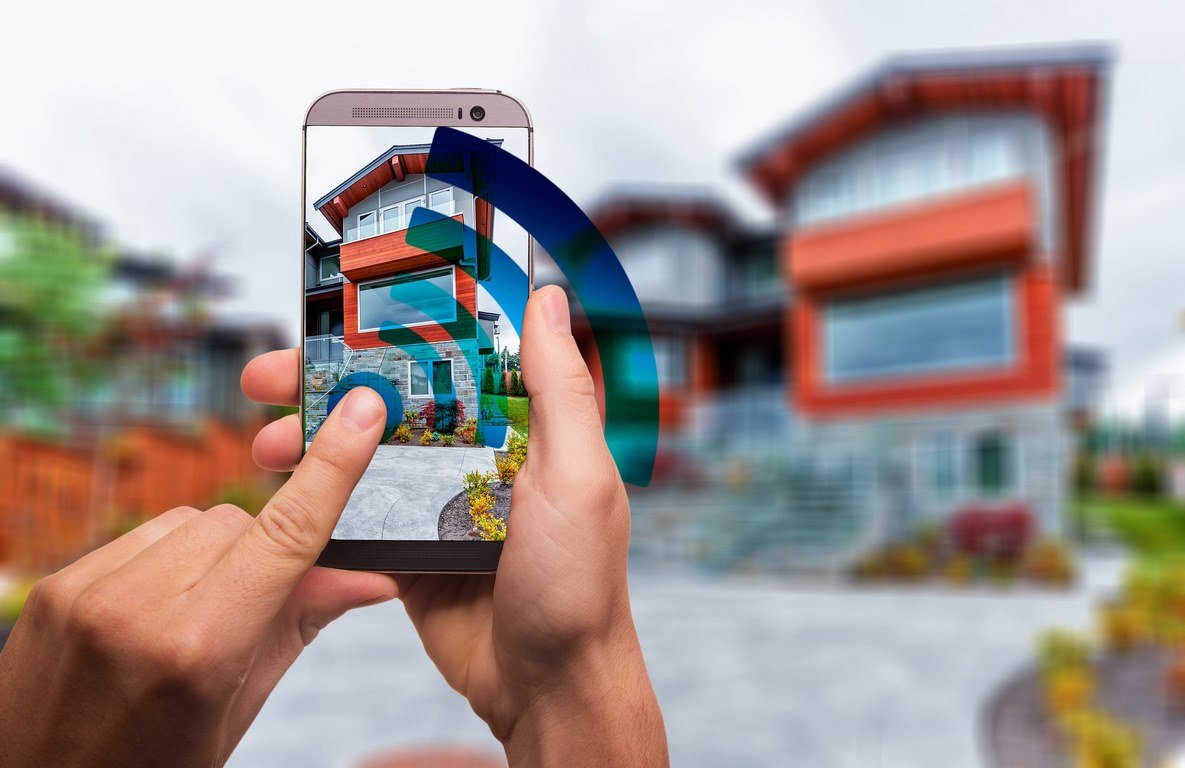 This improves the functionality and productivity of the space and helps you to have peace of mind even when you are not at home. If you want to know the technologies you should add to your home then check out these:
Smart Appliances
As all the daily gadgets like phones and watches are becoming smarter, therefore, adding more smart appliances to your home is a great idea. Everyone knows the convenience of having smart appliances at home therefore adding these is great.
You can purchase several devices such as washers, dryers, and refrigerators that are equipped with touchscreen displays. This does not only make your living easier and more convenient but also adds style to your home.
Smart Security System
With each passing day, the number of burglaries and robbing incidents is increasing making it very important to add enough a smart home security system to your home to keep it protected.
Now there are smart security systems available that keep your home protected. You can check everything from your phone from any corner of the world that who is standing in front of the porch.
You can also lock and unlock your home with smart locks while sitting on the couch and can get alert if suspicious activity occurs at your home even when you are working at your office.
---
Read Also:
---
Robot Vacuums
As per statistics, people spend about an hour and a half performing household chores like cleaning and maintaining their homes but do you know the time can be used for something more productive.
Get robot vacuums that will do all the dirty work for you and make the home clean and fresh. There is no installation required for the device and is very easy to use.
Smart Lighting
You can automate a home with smart lighting. These are a perfect option that adds great value to your home without spending huge money. Get LED smart bulbs installed at your home by replacing traditional lights.
These lights can be operated via your phone and can be adjusted as per the mood-setting of a home.
USB Power Sockets
USB charging cable is used by most handled devices. So, it is better to add these to your homes so that whenever you need to charge your smartphone or tablet, you don't need to look around for a charger for the plugin.
You can switch with a USB port to plug-in charging wires directly.
Wireless Speakers
These are great for enhancing your music pleasure. Using a smartphone application, you can easily control all the wireless speakers no matter where you are, you can play music and enjoy.
The streaming services offer great flexibility as you can keep your mood uplifted whenever there is a requirement for it.
Smart Thermostats
Of course, everyone wants to have a perfect temperature in their homes that makes them live with complete comfort. The technology also makes your home more energy-efficient than before and helps you cut down the costs of energy bills.
You can adjust the temperature according to your preferences and can enjoy having the same temperature in your entire home.
Smart Control Plugs
Now you don't need to panic about leaving your appliances on because, with these plugs, you can set timers and can save energy at a significant amount. You can also turn on or off something as per the requirement remotely.
Wrapping It All Up!!!
Homes are getting smarter and all thanks to the advanced technologies present out there.
Smart devices are not only helpful in enhancing the security of your home but also this help maintain the temperature while reducing the energy bills. So, consider having the above technologies at your home.