Mixing and matching pieces doesn't only apply to clothes. It's a basic design strategy used on everything, including doing your home décor.
Often, people might think opposites don't go well together. But if you know how to make them work, you'll arrive at an overall look that'll spark a conversation. Take the case of mixing modern and vintage home décor.
One may look dated, and the other new. But you can use contrasting definitions in highlighting your living spaces.
Here's how to mix and match antique and contemporary pieces in your home:
1. Use Vintage Rugs
Liven up your modern home by getting a vintage rug. Nothing screams contemporary and traditional simultaneously than antique Pakistani rugs that come in bold and neutral colors.
You can choose the design and color to complement any design palette or texture. Use this antique carpet to highlight a herringbone-patterned ottoman or a modern sofa and accent chair.
2. Arrive At a Design Objective
Be clear about what you want for your room by deciding how you want the room to look and feel like after the re-design. This is the first step in making the design mix possible.
Your old and new pieces must have an anchor design theme that could be relaxing, classic, traditional, rustic, boho, rustic, and others. The look and feel you want in your room will guide you in your vision toward a flowy and balanced living space design.
---
Read Also:
---
3. Create A Good Balance
While there's freedom in mixing and matching contemporary and antique pieces, most designs stick to the rules of proportion. This holds from the color to size or scale and patterns.
Before arranging your room décor, consider the entire room and see how the pieces fit together. Always aim for a flowy and well-balanced living space.
A good rule of thumb for décor placement is distributing the colors and weight within the living space and, for instance, placing dark and neutral colors next to each other or putting lengthy and light furniture next to a massive piece such as an antique painting or a grandfather's clock.
Consider getting in touch with an interior designer near you if you need professional help.
4. Choose a Color Palette
Taking a cue from your room design objectives, choose a color palette to keep the ball rolling. When mixing and matching vintage and modern home decors, it's always a good idea to refrain from deep and dramatic colors such as purple and black.
Let your pieces be the center of attention; choose neutral hues such as beige, cream, khaki, gray, and light olive. For your décor, don't restrain yourself from choosing bold reds, gold, black, and other hues that most antiques are made from.
On the flip side, you can also combine two disparate items by placing them according to the color palette. Hence, you can put your steel accent chair beside your vintage wooden chest if they belong to the same color group. You're also free to add layers and different textures as an added tip.
5. Be Creative with Textures and Patterns
Antique pieces made from metal, wood, and other vital materials may give off a rough and outdated vibe. Balance everything by incorporating smooth textured modern décor items for a perfect match. For instance, buy silk pillowcases to complement your antique sofa.
Compared to modern décor, vintage pieces often have more intricate designs and textures, making them a perfect choice for focal points in your house. This contrast creates balance and injects personality into an otherwise bare space. Having different elements together ensures that the room doesn't get boring or too overwhelming.
In fact, most interior designers don't even recommend that you purchase a furniture set. Intermixing different styles of tables and chairs actually brings the room together. Pair your plush vintage chairs with modern upholstery fabrics, or an imposing mahogany desk with a sharp office chair.
Place a vintage rug as an anchor to your flowy contemporary table or couch and other furnishings. Apart from creating balance, using textured pieces such as wool, silk, leather, or faux fur generates a relaxed feeling, so be generous in using them if such is your room design goal.
Ensure that you have a healthy balance of lines and curves regarding patterns. Contemporary interior design often stresses straight and clean lines with minimal details and curves. This sleek design principle matches well with most vintage pieces with intricate designs.
6. Vintage Goes Well with This Design Style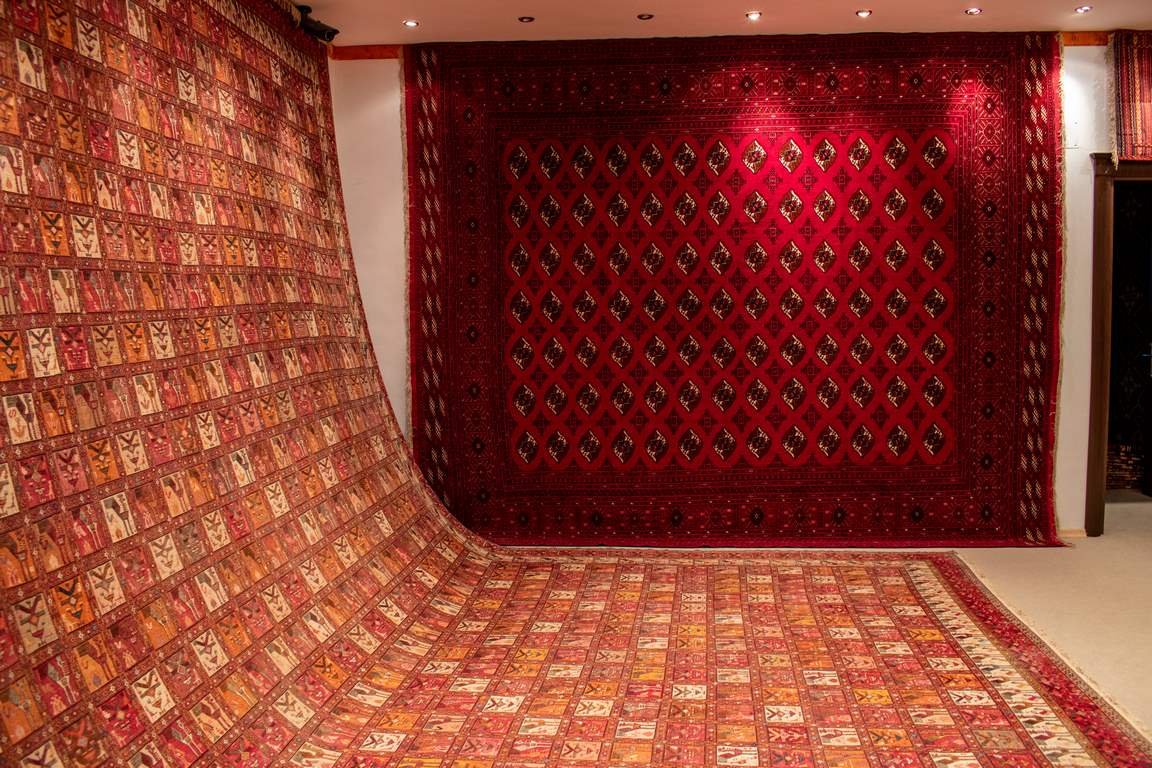 Your overall living room look can be based on the different design schemes. Nonetheless, vintage goes well with these choices' shabby chic design style. This isn't surprising since shabby chic focuses on using antique pieces.
In some cases, new items are manipulated to appear distressed and used to create a coherent look. Note that vintage pieces go well with other design schemes such as rustic, French country, bohemian, and art deco to name a few.
Sticking to the shabby chic design style is helpful to those who can't afford to buy vintage stuff or don't have the time to hunt for old home décor pieces. You can do some things to make relatively new pieces mimic the look of vintage items.
Final Thoughts
The main challenge in mixing modern and vintage pieces is achieving excellent symmetry and compatibility among these seemingly contrasting elements. Taking stock of the decors' colors, patterns, textures, and weight give you a rough idea of matching every piece to complement your overall design objective and scheme.